Sixty-one percent of marketers claim that generating leads is their biggest challenge. With so many PR and marketing options available, it's difficult to tell which lead-generation tactics work best and how to weave them into a successful strategy.
From voice search optimization to chatbots, these are the most effective strategies to generate leads in 2020.
1. Optimize For Voice Search
An interesting trend to watch this year is voice search. More and more people are using voice assistants like Alexa, Cortana and Google Assistant to quickly find content and answers to questions online.
In 2019, people worldwide used 3.25 billion digital voice assistants in devices. That figure is projected to reach 8 billion by 2023.
That's why PR and marketing professionals should seize the opportunity to optimize their content for voice search to generate new leads.
To do so, they must:
Optimize for rich answers
Target long-tail keywords
Pay attention to mobile responsiveness
Improve website loading time
Use conversational language
2. Create High-Quality Content
No matter what type of content you create, quality generates more leads.
Content that brings value to your audiences keeps them engaged longer, increasing session durations and reducing bounce rates – two extremely important ranking factors for search engines.
With higher rankings in search engine results, high-quality content attracts many more qualified leads into the sales funnel organically. In other words, it attracts users who are searching for the solutions you offer.
To produce high-quality content, make sure you:
Offer value: Content that provides benefits draws readers' attention and keeps their focus. For that reason, consider your audience's needs, address their problems and provide solutions.
Include sources: Content that includes data and statistics is more credible. Whenever possible, make sure you back up your claims with stats and facts. That will increase your authority as well as the readers' trust in your brand.
Focus on users: While you're surely aware of the benefits of SEO and creating content around specific keywords, your efforts will be in vain if you don't consider your prospects first. In other words, make sure your content is user-friendly, easily accessible and readable.
3. Offer Free Downloads
One of the best ways PR and marketing can generate new leads and promote their products or services effectively is to offer website visitors free downloadable content.
For instance, offering a substantive white paper with unique insights allows potential clients to get important information on a specific topic. In exchange, they provide you with their contact details. To succeed, white papers must meet the users' information needs and avoid overt promotion.
You can use downloadable content to showcase your expertise as well as to build a mailing list of leads you can nurture via email marketing.
Some types of downloadables you can produce to increase your lead base include:
eBooks
Reports
Tutorials
Infographics
Survey or Research Results
4. Guest Blog
No matter whether you are in the B2B or B2C sector, publishing blog posts on third-party websites helps promote your brand by accessing other sites' audiences. Guest blog posts allow you to showcase your expertise, build domain and search engine authority as well as get referral traffic.
Guest posts should meet a high education and information standard and avoid obvious product promotion.
5. Focus on Email Marketing for Lead Nurturing
According to the Direct Marketing Association, for every $1 businesses spend on email marketing, they can expect a return of $42 on average.
Email marketing continues to be one of the most effective ways to generate new leads and convert them. Your audience wants to hear from you and wants to receive newsletters and personalized messages that offer some benefit to them.
Incorporating email marketing into your lead generation strategy will help you successfully educate prospects about your products. It also builds brand credibility and establishes meaningful relationships and trust.
6. Create Videos – It's A Must Now
As stated by Think with Google, about 50% of consumers look for online videos related to products before visiting a store.
This is why video marketing has great potential to generate new leads, boost engagement and drive sales.
High-quality and informative videos can help you increase your lead generation base:
On your YouTube channel
On your social media channels
In emails
7. Place Facebook Ads
With almost 2.5 billion monthly active users in April 2020, Facebook is the leading social network.
The platform offers effective ad targeting options that allow you to define your audience and fine-tune campaigns to generate high-quality leads.
Facebook's Ads Manager is easy to handle and offers user-friendly features. So, with just a few clicks, you can run advertisements on the network itself, both on desktop and mobile, and also on Messenger and Instagram.
8. Run Pay-Per-Click (PPC) Ads
PPC advertising offers exceptional targeting options. You can easily test ads based on your audience's specific demographics and past behaviors.
Try different mixes to gain the full potential of Google Ads and generate as many impressions and leads as possible.
The best thing about PPC ads is that you don't pay until someone clicks. And by targeting the right key phrases with high conversion intent, you can receive quality traffic effectively.
In competitive markets, costs can be high. Use long tail search terms to more precisely target your audience and minimize costs.
9. Reach Out To Influencers
Working with influencers is one of the principal lead generation trends this year. All it takes is finding thought leaders in your industry and partnering with them. They will bring attention to your brand as a trusted voice and encourage their social media followers to engage with you.
Because influencers have their fan's trust and have built authority, they can provide an invaluable signal boost to lead-generating content that attracts attention.
10. Incorporate a Live Chat on Your Website
Research shows that 41% of consumers prefer live chat support. Talking with your prospects when they need you, increases loyalty in your brand and conversions.
Live chat keeps your company available to audiences longer hours, even during evenings and weekends when your call centers are closed. Live chat also allows you to serve several customers simultaneously.
Communication is text-based, so it allows you to create a transcript of every interaction that you can later analyze for keywords, sales channel, theme and more.
You can also use live chat to make company announcements that promote upcoming webinars or products.
Bear in mind that chat works best for customer service and lead generation when you ensure fast responses. Otherwise, it may be purposeless or do more harm than good.
Takeaways on Generating New Leads
Lead generation is the key to business success. Brands may offer the best products or services on the market, but it would be in vain if they don't find interested customers to buy them.
That's why all businesses must invest heavily in discovering potential clients and customers.
Above all, companies should develop strong strategies that help them reach prospects. Trends come and go. And while some outdated strategies can waste time and money, smart ways of generating new leads can help businesses thrive.
They are:
Incorporate live chat
Create high-quality content
Offer free downloadables
Do guest blogging
Focus on email marketing
Create compelling videos
Place Facebook ads
Run pay-per-click (PPC) ads
Reach out to influencers
Optimize for voice search
One size does not fit all. Since every business is different, focus on the smart ways to generate leads that work the best for your brand.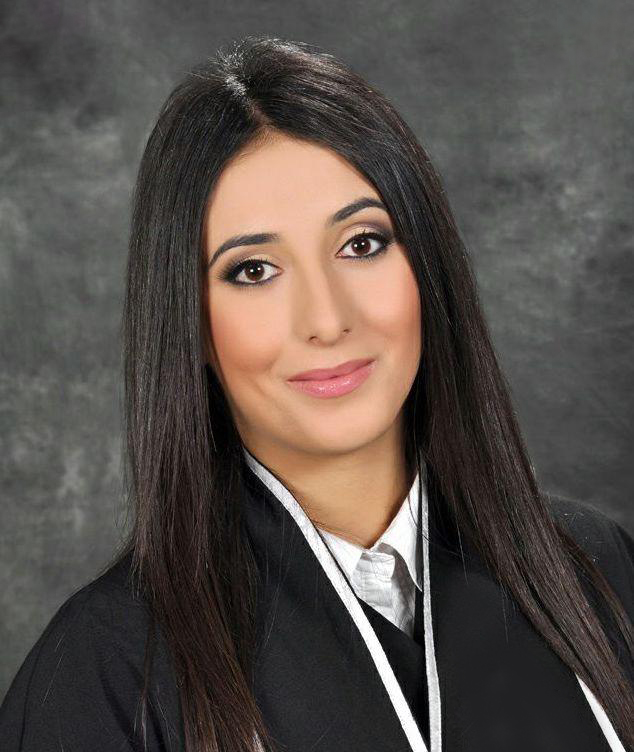 Maja Dukadinovska is a content specialist at Digital Silk. She writes for business and for pleasure, focusing on design and digital trends. Allergic to fluff and poor WIFI, she loves dogs and everything cocoa-based.