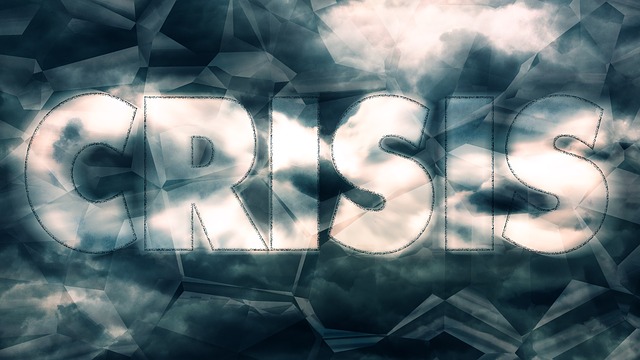 My 2017 dossier of companies and individuals that would rather not be on a crisis PR list once again proved my decade's long convictions:
1) that once an entity or individual has been involved in a crisis, it remains in its DNA forever and can resurface any time;
2) that PR crisis specialists can't control bad news; only the media can decide when to cease coverage.
Buttressing my belief that crises history often repeats is this: before 2017 was two weeks old three major companies that previously endured PR crises were again in the headlines: Volkswagen for continuing stories about its emission falsifications, 21st Century Fox and Fox News, which the Wall Street Journal and New York Times reported reached a settlement with a former employee who claimed she was harassed by Bill O'Reilly and a high-ranking Fox News executive, and Takata for falsifying air-bag testing reports data.
Fox Sexual Harassment Crises
The Fox saga continued when it was reported on Feb. 16 that the Feds were looking into disclosure statements to investors regarding the sexual harassment settlements. And in April, Roger Ailes returned to the list when a new lawsuit against him was filed.
The O'Reilly sexual harassment saga also provided more proof of my belief that once a company or individual has been in a PR crisis, like Lady Macbeth, the stain will never go away. A Times article on April 4 likened advertisers fleeing from O'Reilly's program to what happened to Don Imus when his program was dropped because of offensive statements about the Rutgers women's basketball team in 2007.
Financial Institutions
As in the past, no PR crises list should be considered complete or objective without the inclusion of the financial community. 2017 was no exception.
Just a few cases (There wouldn't be enough space to list all.) regarding financial businesses:
On Jan. 18, the WSJ and other papers reported that JP Morgan Chase agreed to pay $55 million to settle alleged discrimination charges against minority homeowners.
On Jan. 23, news outlets reported that Citigroup Inc. settled with the Consumer Financial Protection Bureau for "giving struggling homeowners the run around" and later in the year was fined $97.4 million to settle money laundering charges.
Wells Fargo returned to the unwanted list on Feb. 22 when major media reported that four senior managers were terminated because of the unauthorized accounts scandal.
Former employees of Citizens Financial Group said some employees fabricated financial meetings with clients in order to meet the bank's goals.
Bank of America received negative coverage when a bankruptcy judge thrashed its handling of a case.
Incorrect counting of customers' coins by TD Bank's Penny Arcade machines caused negative media coverage.
Morgan Stanley, the financial services company, provided wrong information to many clients, causing some to overpay and others to underpay taxes between 2011 and 2016, according to news reports.
Goldman Sachs was added after a June 3 WSJ story said that a bond deal aided the Venezuela government.
PricewaterhouseCoopers made the list because of its Oscar miscue, which compared to others on the list was an inconsequential error, except to the self-absorbed entertainment industry. Nevertheless it drew negative major media coverage.
The WSJ reported on Dec. 20 that Merrill Lynch agreed to pay $1.4 million to the Financial Industry Regulatory Authority (FINRA) for extended settlement deficiencies.
In the insurance industry, another financial industry that is frequently in PR crises mode, UnitedHealth Group was charged in a lawsuit by the Justice Department for overcharging Medicare by "hundreds of millions — and likely billions — of dollars."
Moody's agreed to pay $864 million to the Feds and state governments for bond ratings it issued connected with the 2008 market collapse. That long-standing case demonstrates that a PR crisis becomes part of the DNA of a company, like a dormant volcano.
National Football League
The NFL, a perennial on the crisis list, was spared from negative media coverage until March, when it approved the move of the Oakland Raiders to Las Vegas, after decades of saying it would not permit a team there because of its gambling environment. To make matters worse, when the NFL draft began in late April at least six players were under consideration despite accusations of unsportsmanlike conduct, including rape, domestic violence abuse, drug use and carrying an unlicensed pistol.
Speaking about one player, the then New York Giants General Manager Jerry Reese was quoted in the April 30 NYT as saying that the team believed he "has everything together now," which could be the motto of the NFL. (As I said some years ago, the NFL needs a warden instead of a commissioner.)
Then, in his May 22 column, Jason Gay of the WSJ reported that Gisele Bundchen said that her husband, New England Patriot quarterbacks Tom Brady, had concussions that were not reported to the NFL. The NFL's response went something like, "We'll look into it."
The concussion issue was raised again, when the NYT reported in its May 30 ScienceTimes issue a story based on an eight year study about speech patterns of NFL players in the professional journal Brain and Language, showing a greater decline in linguistic ability in NFL players who gave interviews than in NFL coaches and execs who never played football.
And the concussion issue exploded when on July 26, 27 the Times ran a huge two-part story about new chronic traumatic encephalopathy (CTE) findings published in the Journal of the American Medical Association. Other concession-related stories continued throughout the year (and no doubt will continue for years to come), including stories that the retired players with concussion damage were being shortchanged in payments from the settlement with the NFL.
PR Crises Recycle
The initial noteworthy individual to lose creditability with the media in 2017 was President Trump, who kept exaggerating his accomplishments, denying the obvious and/or rearranging facts and making accusations without facts. Other members of his teams also faced PR crises, led by Mouthpiece Kellyanne Conway, for hawking "alternative facts."
Also making a return visit to the list was Bill Cosby with stories about his assault trial; USA Gymnastics, when a judge unsealed sexual allegations by coaches and medical personnel against young gymnasts, followed by the resignation of the organization's president, and BP when Spill, a documentary type theatrical drama about the Deepwater Horizon disaster was staged in New York.
Returning also to the PR crisis list was Penn State's child molestation scandal, which engulfed Jerry Sandusky, Joe Paterno and the university's reputation. Three former high-ranking administrators pleaded guilty to child endangerment charges for not reporting information about Sandusky to the proper authorities.
As I was putting the finishing touches to this article, it was reported that Jared Kushner was considering hiring a PR crisis firm. My no-fee advice to him is don't waste your money: PR help will not deter the media.
If the accusations against him are proven, PR help will not prevent on-going negative coverage. In that case, my advice would be to stay out of the spotlight for a while and then slowly emerge as a "do gooder," by becoming involved in various philanthropic organizations or better still by spearheading one that has widespread public support. If he is cleared of the accusations, negative coverage will cease without PR help.
Negative news reporting about PR crises is never over until the print and TV reporters decide it's over. And then there are the TV documentaries, books, stage dramatizations and movies.
As anyone who has tried to win a few bucks at the race track or stock market knows, predicting the future is dicey. But I'm convinced of one thing: Many of these same names will be on 2018 crises lists. And that's a sure bet. I'm putting a few thousand shekels on Donald Trump and the NFL.
Corporations and other organizations that have experienced PR crises need to work hard to change the culture that caused the crisis. That requires internal education and a constant emphasis from all levels of management that all employees are always to do the right thing. The right thing is often not the most advantageous thing for the organization.