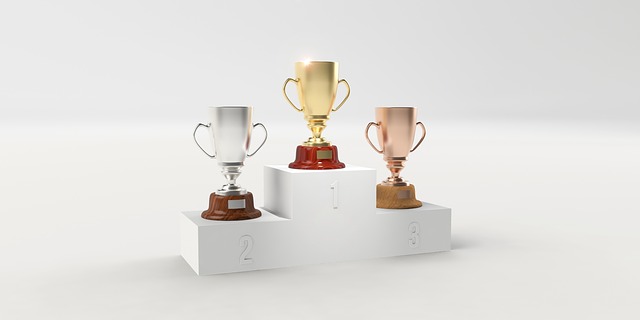 For the past several years I, as many others, have compiled year-end lists of companies and individuals that caused or mismanaged PR crises.
Last year, many individuals, corporate entities, politicians, and media personalities deservedly suffered negative publicity from inappropriate policies, actions and statements. But there also were some good guys. The good guys often receive little-to-no media credit. Let's change that.
Following the lead of the show biz industry, which honors actors, actresses, directors and others, I am hereby presenting the "2018 Things that Really Matter Awards."
The major difference between the other industry awards and the "2018 Things that Really Matter Awards" is that my honorees list, culled from statements by individuals or happenings during 2018, is not just another PR stunt; the individuals on this list matter because what they did or said was really, really good for society and democracy.
 Contribute to Society – Or Else
First person on this inaugural column: Larry Fink, chairman and CEO of money management firm BlackRock. In letters to CEOs of public companies, Fink said that in addition to achieving strong financial performance, public companies must show they make a positive contribution to society or risk losing his firm's support.  According to The New York Times, BlackRock has $6 trillion under management, making it the biggest investor in public companies in the world.
Retired Sen. Jeff Flake deserves a place on the list because of his January 17 speech in the Senate decrying fake news and defending freedom of the press. He was joined by Sen. John McCain, who wrote an op-ed defending the press for the Washington Post.
Others who deserve to be on this list are:
U.S. gymnast Aly Raisman, who won gold medals in the 2012 Olympics in London and the 2016 Rio Olympics, for her victim impact statement at the pre-sentencing sexual assault hearing of Dr. Lawrence G. Nassar, the former USA Gymnastics Olympic doctor. In the statement, Raisman said that USA Gymnastics and the U.S. Olympic Committee ignored complaints against Nassar. Others, too numerous to name, who joined Ms. Raisman with pre-sentencing statements are also included among the good guys.
An award to The New York Times for its story on Jan. 26, crediting the Indianapolis Star for breaking the U.S.A. gymnastics sexual abuse story. This is a shared award: 10 percent to the Times for acknowledging the investigative reporting of the Star, and 90 percent to the Star for its reporting.
David Leonhardt, the Times' op-ed columnist who must have sent all the cable TV pundits rushing to their psychoanalysts with his comment on MSNBC's "Deadline: White House" program on Feb. 5. In commenting about the then record-breaking stock market decline, he said, "When you hear journalists like me confidently tell you why the stock market fell, don't believe us."  He went on to say, "we really don't know," a confession not allowed for cable pundits. (Other words not permitted by cable performers are, "I made a mistake," "I want to correct the wrong information that I gave" and to guests, "You are not telling the truth.")
There are so many negative stories about the sports business that major league baseball deserves to be awarded for allowing its players to honor shooting victims by wearing Marjory Stoneman Douglas High School hats.
To Google, which the Times reported on April 16 had committed to help Report for America, a nonprofit which wants to provide reporters to staff small local newspapers.
Jimmy Fallon for not turning his surprise graduation speech at Marjory Stoneman Douglas High School into a "look what I'm doing" publicity circus.
Chris Wallace of Fox News for his tough questioning of Vladimir Putin and American politicians during interviews, unlike the majority of cable TV reporters who ask softball questions and then act as parrots after speaking to a politician.
Melania Trump, for having her staff put out a statement that she will not be limited to Fox News and will watch any TV station she wants, after the president said all TVs on Air force One must be tuned to Fox News.
Jeff Bezos, founder of Amazon and owner of the Washington Post, for pledging $2 billion to help preschoolers and the homeless.
A shared award to all the newspapers who lent staffers to the Capital Gazette, so it could continue publishing, after five of its employees were shot.
And a deserving well-done award to all the investigative reporters who exposed corruption, threats to our democracy and so many other wrongs that undermine American society.
A special award to Defense Secretary General Jim Mattis for putting the welfare of America ahead of politics in his resignation letter.
A valor award for "Fox & Friends" Brian Kilmeade for challenging the White House decision to remove troops from Syria and Afghanistan, even though his station largely avoided coverage of the story. Unlike MSNBC commentators, who act like their shows are scripted by the Democratic National Committee, Kilmeade threw away his station's Republican National Committee-like scripts.
A late addition to the list is former New York City Mayor Michael Bloomberg, who said on the December 30 "Meet the Press" that climate change must be addressed by any 2020 Democratic candidate for president.
Never Mind about Yesterday
While pat-on-the back awards temporarily boost morale, those new to PR soon realize that clients and agency management are more interested in "what are you going to do for me today and tomorrow," not what you did yesterday.
As a person who received numerous awards and plaudits from clients, I can attest that agency management is not too happy when clients constantly praise an individual instead of the agency. Especially distasteful to agency management is a client who demands that a certain person run their accounts.
To those of you who receive PR awards, my advice is to be proud and enjoy them, but remember that if you receive an award on Monday, it's old news on Tuesday as far as clients and management are concerned. Paradoxically, humility and being willing to share the glory helps advance PR careers.
This is a short column and that's a shame. Surely, I have missed qualified entities and individuals. To those, I apologize. Hopefully, my 2019 list will be longer. But if it's true that history repeats, and many individuals and businesses behave as they did in the past, don't bet on it.
Arthur Solomon, a former journalist, was a senior VP/senior counselor at Burson-Marsteller, and was responsible for restructuring, managing and playing key roles in significant national and international sports and non-sports programs. He now is a frequent contributor to public relations publications, consults on public relations projects and is on the Seoul Peace Prize nominating committee.  He can be reached at arthursolomon4pr@juno.com or  artsolomon4pr@optimum.net.