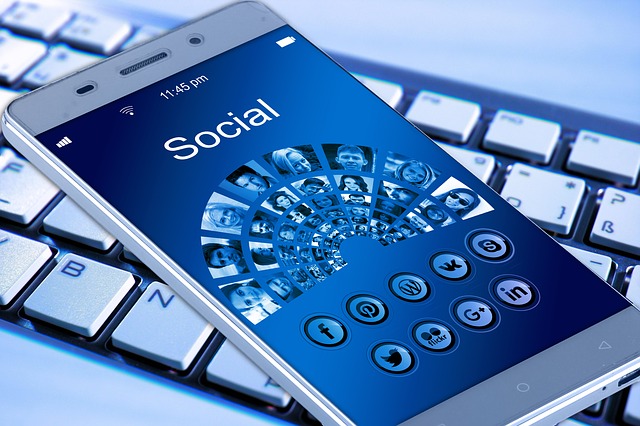 Social media is a superb channel for internet marketers aiming to promote their products and reach potential customers. Great marketing on social media can impact business positively by creating devoted brand advocates and driving leads and sales. However, marketers need to stay up-to-date with social media developments and updates.
Here are some of the important recent social media updates to know:
Facebook Changes Its News Feed Algorithm
Facebook is well aware of how close you are with your friends. The social media network examines what you have in common with other users and your interactions to determine whose posts you care about the most.
Facebook examines patterns that appear in its users' interactions, such as being tagged in the same photos, getting continuous reactions and comment on the same post and checking-in at the same places. Facebook then uses these patterns to inform its algorithm to predict which friends people want to hear from the most.
Facebook has adjusted its news feed to decrease the reach of business pages and give priority to its users' personal connections. Even though people behind Facebook want you to feel surrounded by friends and relatives on the platform, they also want users to view business pages and click on ads as long as they're genuinely interested in the information. Even with decreased reach of business pages, marketers can still reach their audiences on Facebook by using creative approaches.
Twitter Introduces Arthouse, Helping Marketers Create and Optimize Content
Creative advertising is a top factor in driving sales. In online advertising, brands must create engaging content to drive brand love and business impact. Twitter has introduced video editing and a live broadcast service under one roof: Twitter ArtHouse. It connects brands with creative talent and influencers. Artists and editors can add a new dimension of creativity to brands' content.
Video editors participating in Twitter ArtHouse help brands optimize creative assets for the Twitter feed using data-driven practices. Well-optimized videos achieve comparatively high unaided recall and message association compared to TV commercials. According to research, Twitter ads from creators perform better than ads shared directly by the brand.
The Twitter brand studio is a service created to help brands go live and help their events drive conversions on Twitter. Brands are employing smart ways to promote attention-getting feed-first content that can bring about something unique on Twitter. When content engages Twitter's prominent, responsive audience, it can cause a product launch land, and even become a member of the cultural zeitgeist.
 Instagram Launches Creator Account for Business
Instagram was launched originally for personal accounts. As the platform developed, the network introduced Instagram Business profiles, providing brands with more robust features like Insights, profile action buttons, and direct message features. Many brands and influencers were asking for better analytics and details on their audiences along with other features. As a result, Instagram introduced the creator account.
Instagram's creator account provides more insights and information about audience growth and declines. For instance, if there's a surge or loss of followers on your creator account, you'll be able to determine on which days those fluctuations occurred. It is easy to switch from a personal account or a business profile to a creator account.
Businesses may see more benefits in shifting to creator accounts. It is reasonable to assume that Instagram will roll out more features exclusively for the creator account, just as they've added more features to business profiles.
LinkedIn Extends Content Curation and Sharing Options in Sales Navigator
LinkedIn continues to add more ways to utilize its data insights, most recently through a new combination of its sales navigator platform and employee advocacy system termed Elevate. As explained by LinkedIn:
"This integration connects Elevate and Sales Navigator in a simple, but effective, way; every day, Sales Navigator users will get one custom alert encouraging them to share a piece of content from Elevate. Even better, it will show up, front and center in their Sales Navigator homepage feed, keeping content sharing the top of mind for sales teams and eliminating the friction of having to log into a new solution to share."
According to LinkedIn, more than a third of the businesses that use its Elevate platform share content through the Sales Navigator. To improve this process and save users switching between the two, Sales Navigator users will now get signals from Elevate within their Navigation dashboard, where they will be able to act on them directly. LinkedIn has announced a range of new and upcoming updates for Sales Navigator as a part of its quarterly update.
In addition, LinkedIn also added its active status green notification dots on profile images of the Sales Navigator, enabling users to get in touch with prospects when they're online.
Facebook Stories Update to Boost User Engagements
Facebook Stories now offer a new way for marketers to grow brand awareness, expand their reach on the network, and strengthen relationships with audiences. Facebook Stories, short photo slideshows or collections of videos, rely on visual rather than written information.
In an attempt to engage more users, Facebook introduced a new option to allow users to more easily add images to their stories. The latest update allows you to add a stream of images, which will lay out through the story frames. You could already do this by selecting images one by one, but the option will make it much easier and prompt more people to try the feature.
During earnings call this year, Facebook CEO Mark Zuckerberg noted:
"We expect Stories are on track to overtake posts in Feed as the most common way that people share across all social apps."
Rebecca Hill is the outreach coordinator at TechWyse, an SEO agency in Toronto, Canada. When she isn't building relationships with bloggers and influencers in the marketing world, she can be seen rooting for the Blue Jays.