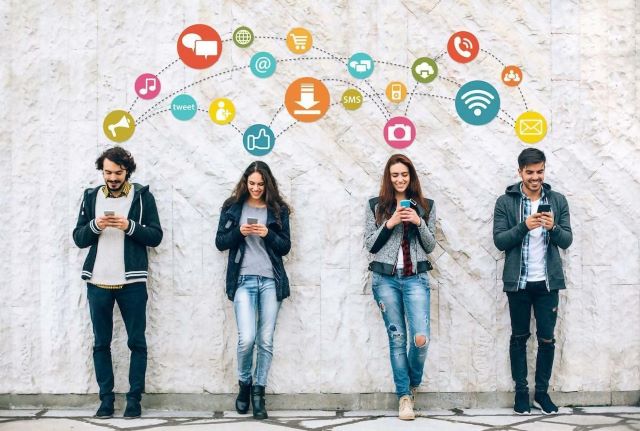 Social media offers one of the best ways to extend one's reach and interact with target audiences. It provides a substantial number of opportunities for growth and helps businesses raise awareness to build a stronger brand.
Having said that, many PR and marketing professionals don't really know how to harness the full power of social media and increase audience engagement. They know how to engage people to some extent. The problem is generally they can't seem to grow their brand on social networks and generate leads that convert.
If you're dealing with the same problem, worry not. Continue on and you'll learn some excellent strategies to increase brand awareness and conversions on social media. Many of your competitors probably already use them, so jump on the bandwagon and explore the best social media branding strategies.
1. Sharing User-Generated Content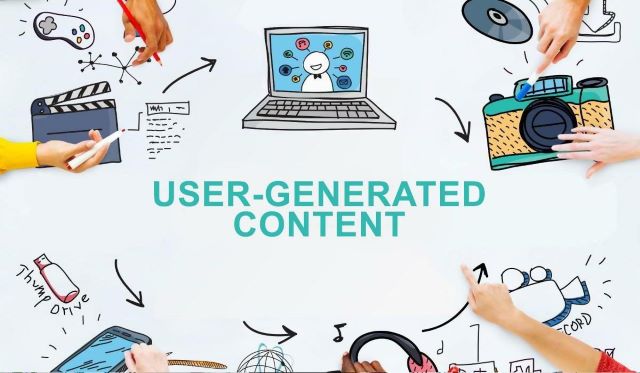 User-generated content (UGC) can be a powerful tool for engaging your audiences. It helps build credibility and trust, as it's a kind of social proof that consumers look for when engaging with a brand.
People trust user-generated content more than any other content you can create. The latest UGC statistics show that 93% of consumers find user-generated content helpful when making a purchase decision., and 84% of millennials say user-generated content influences what they buy.
But are you encouraging your target audience to create this content? Are you using this strategy to its full potential? Brands can encourage people to submit photos, videos or testimonials with rewards and contests. Brands can also uncover user-generated content with a social media listening tool.
Many companies already use this social media branding strategy. For instance, Marketo once used an interesting cartoon that one of its Instagram followers created for banner ads. The company continues to engage its audience with UGC.
Buffer named its UGC audience BufferCommunity and shares many of its interesting creations that help expand its reach. Buffer grew its Instagram account by 400% in one year after implementing user-generated content into their social media strategy.
2. Resharing Content Multiple Times
 This may seem like something basic that you already know, but not everyone actually applies this technique – at least not well. Many marketers think that resharing their blog posts or videos multiple times will only annoy their social followers.
It goes without saying that you shouldn't overdo it, but resharing your content will actually produce great benefits if you do it right.
The best way to share is to always create a different description for a piece of content you're resharing to increase the chances that people interact with it. Perhaps they didn't notice it the first time you shared it, so you have a chance to engage them a second time.
Creating a different hook to pull in your audience can grab their attention and help increase engagement. Finding a different angle every time you reshare a post will help drive more traffic to it. There are several ways you can do it.
Along with the link to your post, you can ask a question relevant to the post, share a quote from it, cite an interesting fact, or mention a real-life example to add a bit of intrigue.
You can follow the example of AdEspresso, which frequently reshares the same posts with different captions to gain more engagement on Instagram.
3. Creating Polls for Invaluable Feedback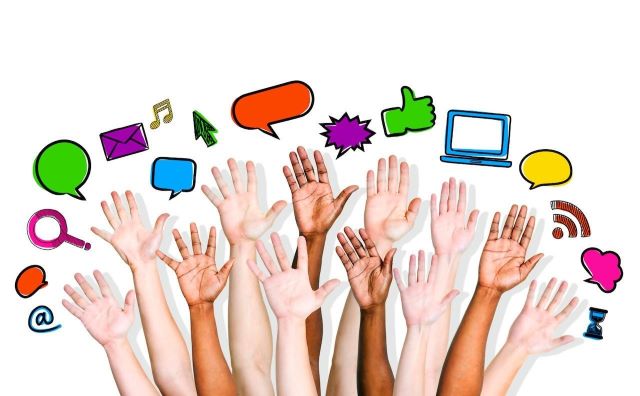 How you interact with your social followers can make or break your brand. To communicate with them effectively and drive engagement, you need to really get to know them better.
You know this, but what are you doing to learn more about your audience? You may be doing lots of traditional research, but have you ever thought about social media polls?
Polls can provide invaluable feedback for building a strong brand. It's a tactic that many world-renowned brands use.
Take Starbucks, for instance. The coffee giant created a Starbucks poll on Twitter a few years ago, asking its followers to answer what the first sip of a chai latte feels like.
That was a cool tactic to promote its new product, and it's an excellent way to test product slogans. Most importantly, this and similar polls provide honest, free feedback that can strengthen a brand. 
4. Collaborating with Social Media Influencers
 More and more brands now collaborate with social media influencers. Working with influencers gives you an opportunity to tap into their huge audience and significantly expand your reach.
Influencers know how to truly engage people and spark interest in what they have to say. They know how to connect with them emotionally and influence their purchasing decisions.
This is precisely why you should start working with influencers. Find the right ones for your brand, those whose niche aligns with yours, and who can help you drive engagement and traffic. A social media monitoring service and measurement service can reveal influencers with strong engagement levels in your niche.
Look at how competitors do influencer marketing and seek ways you can stand out. Refrain from copying them, as it's all about being distinctive, after all. 
5. Providing Social Media Training
When have you last trained your social media managers (SSMs)? Or have you ever? If you haven't, or can't remember when your SMMs have last brushed up their skills, it's time for a change.
Promoting your business on social media may seem pretty straightforward, but there are lots of bits and pieces to put together for the best outcome. The most successful brands use plenty of tools to tweak their social media, but they also frequently train and retrain their social media managers. You might also train other selected employees to work as brand ambassadors.
Utilize employee training software and create online courses to help your SMMs and employees hone their skills. Make sure you include content for keeping them up-to-date with the latest social media trends and all the tricks available to take social engagement to a new level.
The Takeaways
There are many more social media branding strategies, but these are some of the most beneficial you can apply right now. They'll help you gain a competitive edge by serving as a springboard for your brand to reach new heights.
What social media branding strategies are you using? Let us know in the comments section below. We'd love to hear about your experience!
Kamy Anderson is an ed-tech enthusiast with a passion for writing about emerging technologies in corporate training and education. He is an expert in learning management systems & eLearning authoring tools and is currently associated with ProProfs Training Maker.