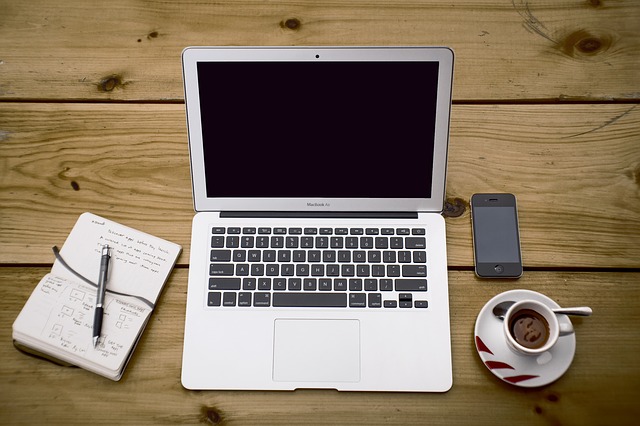 Writing remains central to public relations. Good writing remains the essential PR skill despite the rise of social media and data analytics. PR pros dedicate substantial time and resources to craft blog posts, thought leadership articles, news releases and other types of written communications. Yet for numerous reasons, PR writing often falls short.
Some entrepreneurs say editing apps offer a solution. Often based on advances in artificial intelligence, the editing tools can spot clichés, redundancies, verbose wording, long-winded sentences and other technical problems. They also usually report readability statistics like the reading grade level. Consider them souped-up versions of the standard Microsoft Word spelling and grammar check.
Reviews of Editing Apps
Others suggest that editing apps produce plain vanilla writing that lacks creativity and flair. While an automated editor provides a good start to the editing process, it can't replace a good human editor, concludes NY Book Editors, which reviewed 11 editing apps. Recommendation: use an editing app as the first step in self-editing before sending the draft to a professional editor.
Quartz reporter Dan Kopf tested the Hemingway App, one of the most popular editing apps. The app scrutinized his previously published article about academic research on the effects of protesting. The app found an abundance of overly long sentences and unnecessary adverbs and recommended simplifying the article from a grade 13 to a grade 9 level. Kopf revised the copy and showed the original and simplified version to his editor.
She preferred the original. "She found the abundance of short sentences choppy, the app's aversion to colons unreasonable, and worried it was taking away my voice," he revealed. Still, she said the app might be useful during early reviews of drafts.
Advantages for Corporate Communications
Besides helping writers create better content, some tools allow managers to measure and benchmark clarity across the organization, says Fergal McGovern, founder and CEO of VisibleThread, a content editing tool. That's especially beneficial in large organizations with numerous agencies, freelancers and internal contributors.
Organizations can set readability goals for both consumer-facing and internal corporate content. One financial organization set a readability goal of grade eight to 10. The Australian federal government aims for a grade five readability level.
For business professionals, the gold standard of readability is grade eight or lower, although audiences differ, he says. Busy professionals, even if well educated, skip content that's too dense. Limit long sentences and passive voice to five percent or less of total content.
The tools also reduce friction between editors and writers by reporting objective, quantifiable metrics, McGovern adds.
Selecting an Editing Tool
Before selecting an editing tool, establish a publication process and what steps will be automated, McGovern urges. "Unfortunately, many organizations rush to roll out tools without an adequate understanding of what the current or future state of their process will look like. This rarely succeeds," he says.
In addition, be aware of the difference between apps meant for individual writers and tools designed for organizations. Those tools allow editors to control, review and score content. Managers can benchmark quality over time, track the readability of writers and their published work, and even test new writers for clarity.
With an audience of well-educated PR and marketing professionals as its audience, the Glean.info blog aims for a higher readability level. We put this article through two of the editing tools to determine its readability level.
The Hemingway app gave this article a grade 11 readability score. It deemed that acceptable but recommended aiming for grade 9 level. It cited two adverbs, meeting the goal of six or fewer; one use of passive voice meeting the goal of nine or fewer; eight phrases that have simpler alternatives, and four out of 44 sentences that are hard to read. It highlights offending passages requiring attention, and users can easily copy and paste documents into the online tool.
Grammarly assigned the article a 36 Flesch readability score. That means it is likely to be understood by people with at least some college education but may not be easy to read, it says. It cited one possible grammar mistake, two potential punctuation mistakes, and 12 "advanced issues" such as word choice, unclear references and inappropriate colloquialisms. Identifying those possible problems requires the premium version.
Bottom Line: Besides improving writing, editing apps can help PR and corporate communications teams manage and grade content across the organization. By reporting readability statistics, they can help set goals and benchmarks for communications teams. Importantly, the apps cannot replace professional human editors.
William J. Comcowich founded and served as CEO of CyberAlert LLC, the predecessor of Glean.info. He is currently serving as Interim CEO and member of the Board of Directors. Glean.info provides customized media monitoring, media measurement and analytics solutions across all types of traditional and social media.