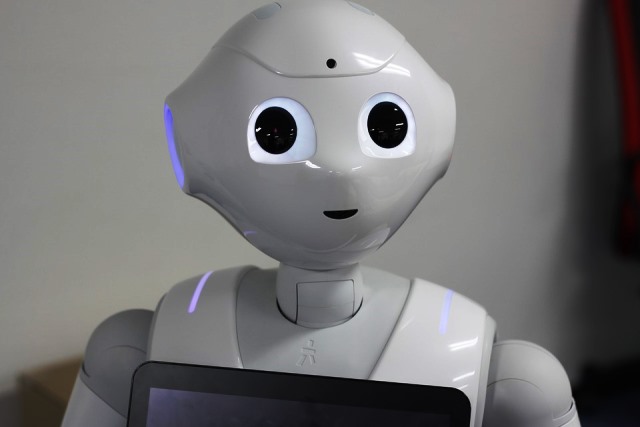 Google has donated $706,000 euros (more than $800,000) to generate news stories solely through artificial intelligence. The Press Association, the national news agency for the UK and Ireland, and Ubs Media, a start-up specializing in data-driven news, will use the Google funds to create up to 30,000 local stories a month, according to the PA. The grant is one of the largest to date allocated from Google's Digital News Initiative (DNI) Innovation Fund.
The Google-funded project will identify national open databases from government departments, local authorities, NHS Trusts and others, and create detailed story templates. The funds will also help develop capabilities to auto-generate graphics and video to add to text-based stories, as well as related pictures. PA's distribution platforms will also be enhanced to make sure that all local outlets can find and use the large volume of localized news stories.
AI Impact on PR and Marketing
The project holds important implications for those in marketing and PR, who may see their content increasingly processed by software programs. So far, AI has produced formula-based writing, such as finance reports like quarterly earnings reports. It will be interesting to see if the project will advance AI beyond such plug-in-the-numbers writing.
"There is an opportunity to automate some news stories without people noticing the difference, but it will be fascinating to see if this develops beyond informational content," says Clark Boyd, an SEO and SEM specialist.
The Los Angeles Times has used AI to write news stories about earthquakes since 2014. Some journalists are skeptical, however.
"The real problem in the media is too little bona fide reporting," Tim Dawson, president of the National Union of Journalists, told The Guardian. "I don't believe that computer whizzbangery is going to replace that." The concern, he said, is that software will produce articles that appear exciting on the surface but are mediocre and allow news organizations to get rid of even more reporters.
Did a Human or Computer Write It?
If a computer writes a story, will readers notice? Will it pass the "Turing Test?" One study, Enter the Robot Journalist, asked readers to compare two stories on the same sports story, one written by a human, the other by a computer. Readers, who didn't know who wrote the articles, said the computer-generated version was slightly more informative and trustworthy. It was also much more boring. The journalist's article was better written and much more pleasant to read.
Will AI soon produce PR and marketing materials as well? Gartner predicts that, by 2018, 20 percent of all business content will be authored by machines.
However, many marketers predict that AI will assume only a partial role for the foreseeable future. An eMarketer survey of chief marketing officers indicates that marketers expect AI to work with a pre-existing message, tailoring and targeting it for each medium, Boyd notes.
The main areas of content marketing — finding ideas for content, producing content, and then promoting it — tend to fall within the category of the arts, so seem less prone to mechanical disruption, Boyd writes in ClickZ. "The machines crunch the numbers, we'll come up with the ideas, then the machines can personalize the message and target the right customers."
Bottom Line: Google's investment in an artificial intelligence project to produce news stories highlights the continuing efforts to produce readable and interesting content with computer software. Business communicators will pay close attention to its results to gain greater understanding of how artificial intelligence can best be applied to writing public relations and marketing materials.