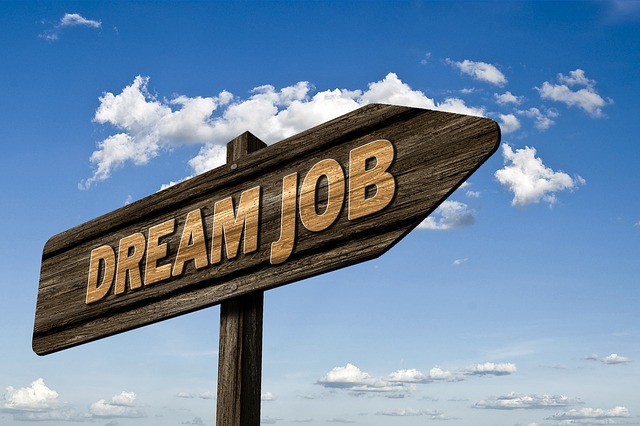 Most PR and marketing professionals know about major job boards that serve all job seekers in all industries. Indeed.com, Monster.com and CareerBuilder.com come to mind.
Hundreds of small job boards that focus on niche professions are often a better choice. Job boards exist for practically every type of specialty. There's even at least one job board for felons.
A handful of job boards cater specifically to those seeking jobs in public relations and related communications fields. Others post jobs on a range of communications fields and include PR jobs in a subcategory. These are the best job boards for those pursuing a career in public relations.
PR-Specific Job Boards
PRSA Job Center. Run by the Public Relations Society of America, the job board provides advanced search features and access to more than 2,000 jobs in PR and other communications fields. The website also offers education and career resources to job hunters.
PR News. You can search the board by keyword or job title combined with location. Visitors can also ask the site to email new jobs meeting their search parameters.
PR Crossing. This site consolidates PR jobs from other domains on the internet, including small regional publications and employer websites. The board organizes posts by job type, city and state. Job hunters can search by keyword and location.
O'Dwyer's. O'Dwyer's, known for its PR and marketing news, also has a job board that allows visitors to filter by job function and state, or type in the job sought. While perhaps not as large as other job boards, it advertises jobs in specialized communications categories from academic administration to telecommunications.
PR-Related Job Boards
American Marketing Association. The marketing association hosts networking and teaching events and publishes a large amount content on a range of industry topics. It's job board, structured much like the PRSA's, posts jobs ads for many marketing specialties. The group also offers educational resources such resume writing tips, information about reference checking, and social networking for job searchers.
JournalismJobs. As the name indicates, this job board focuses on jobs for journalists, but it also has a category for PR, media relations and communications. Journalism and PR sometimes overlap as job hunters can hop from one field to another.
Mediabistro. This job board's strength is editorial positions in the New York City area. It also announces job openings in publishing, media and other communications areas around the country. Mediabistro also offers a wealth of resources, including online courses, pitching tips, editorial calendars and help for freelance writers, and PR and marketing professionals.
FlexJobs. The site is ideal for finding remote, part-time, freelance and flexible jobs. It includes categories for PR, marketing, writing and other communications fields.
LinkedIn. Click on the Jobs tab to reach LinkedIn's job search page. Job searchers can search by position and location and receive suggestions from the network on jobs they may be interested in and jobs in their network.
Bottom Line: Job searchers can review a multitude of job boards, but only a few focus specifically on public relations. Others cover closely related fields. Examining job boards that concentrate on their field can help job hunters find the most appropriate position for their skills.
William J. Comcowich founded and served as CEO of CyberAlert LLC, the predecessor of Glean.info. He is currently serving as Interim CEO and member of the Board of Directors. Glean.info provides customized media monitoring, media measurement and analytics solutions across all types of traditional and social media.