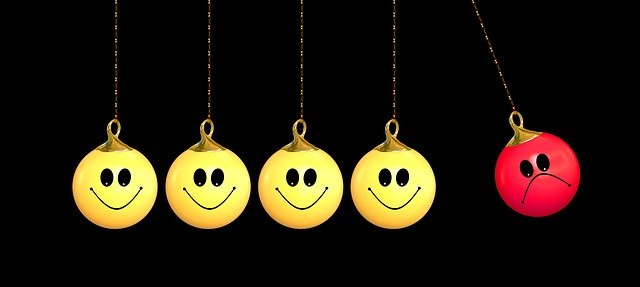 Consumer perceptions of brands have changed based on how brands have behaved during the coronavirus pandemic, new research reveals.
Nearly 6 out of 10 consumers (58 percent) say their perception of brands has been affected during the epidemic, according to research from Social Media Link.
Generational Differences in Consumer Sentiment
Younger generations are more likely to change their views of brands: 63 percent of millennials say their perception of brands has been affected. That's more than boomers (46 percent). Millennials gave the most positive marks to brands showing empathy (43 percent), as well as those extending benefits (38 percent) and helping the community (36 percent).
Boomers currently have more positive feelings than other generations about the grocery category (52 percent), restaurants (32 percent), food and beverage (31 percent) and pharmacy (30 percent).
Boomers care more about brands keeping their customers (63 percent) and employees (60 percent) safe and well. The generation also prioritizes clear and reassuring communication from brands (35 percent) more than other age groups.
Consumers of all ages view Walmart, CVS, Disney+, Costco and Huggies positively, while Hobby Lobby, GameStop and Amazon were viewed negatively.
Now is a Critical Time for Marketing
It's now a critical time for marketers to imprint themselves in consumers' minds to ensure staying power through the crisis and beyond, said Susan Frech, CEO and co-founder of Social Media Link. When normalcy returns, consumers will be eager to return to spending,
Maintaining positive sentiment is even more important now because consumers are trying new products during coronavirus lockdowns, according to Social Media Link. More than half of consumers surveyed said they've bought products they've never tried before, and many are more open to switching to new brands.
"This is a formative time for consumers and brands alike. Brand affiliations and buying habits that were otherwise hardened, sometimes over decades, are being reshaped in-store and online," Frech said. "Marketers who jump at this opportunity to acquire new customers and invest in a brand infrastructure focused on loyalty and connection could find themselves in an advantageous position in the future."
Consumers prefer brands to communicate with them via social media (56 percent) email (55 percent) and brand websites (52 percent). Millennials tend to prefer online communities while Gen X and Boomers favor TV commercials.
Focus on Building Trust
Forrester Research recommends that brands first focus on building consumer trust. Because consumers are not yet ready to open their wallets and increase spending, brands should shelve marketing messages that emphasize sales. Instead, demonstrate how the organization prioritizes the customer's well-being over their own financial concerns.
Doing the right thing comes first. Gracefully publicizing the corporate actions helps improve consumer sentiment.
"Earning trust is your metric for success during this time," Lai states. "The more trusting consumers feel toward your brand today, the more willing they are to believe that your brand will put them first, even after the COVID-19 crisis passes"
Bottom Line: Even while consumer spending has plummeted, consumers are watching how brands respond to the coronavirus crisis. Companies and brands that emphasize customer well-being, rather than sales, can build consumer trust and increase positive sentiment toward their organizations and brands, setting the groundwork for future prosperity.
Download the 2020 Ultimate Guide to Media Monitoring, Measurement & Analytics for PR & Marketing
William J. Comcowich founded and served as CEO of CyberAlert LLC, the predecessor of Glean.info. He is currently serving as Interim CEO and member of the Board of Directors. Glean.info provides customized media monitoring, media measurement and analytics solutions across all types of traditional and social media.