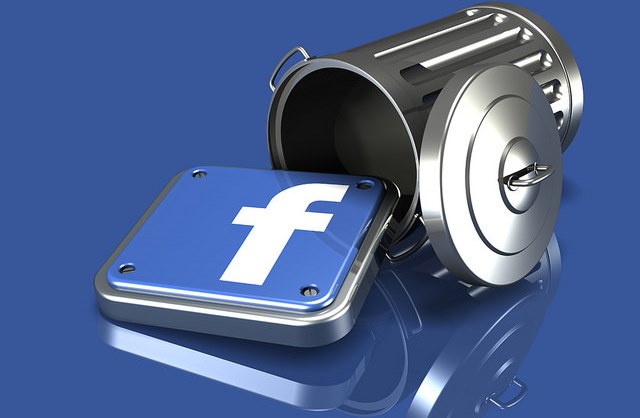 Americans are changing their relationship with Facebook and the trend could influence how marketers treat the world's largest social media platform. The public soured on Facebook due to its Cambridge Analytica scandal, a new survey reveals.
Just over half of Facebook users ages 18 and older (54%) say they adjusted their privacy settings in the past 12 months, according to the Pew Research Center survey. Around four-in-ten (42%) say they stopped visiting the platform for a period of several weeks or more, and about a quarter (26%) say they deleted the Facebook app from their cellphone. About three-quarters of Facebook users say they have taken at least one of these three actions in the past year.
Young People Turn Away
Younger users are much more likely to have deleted the Facebook app or adjusted their privacy settings. Pew reports that 44% of younger users (those ages 18 to 29) say they have deleted the Facebook app in the past year, nearly four times the share of users 65 and older. Only a third of Facebook users 65 and older adjusted their Facebook privacy settings, compared with 64% of younger users.
Following the Cambridge Analytica controversy, Facebook updated its privacy settings to make it easier for users to delete data the site had collected about them. About one in ten Facebook uses have done so. About half those deleted the app from their cellphone, and 79% adjusted their privacy settings.
Other surveys show a growing disengagement with Facebook. A Reuters poll in May, just before the new Pew survey, found that 74 percent used Facebook daily and 44 percent had changed privacy settings. A separate Reuters poll in March found declining user trust in Facebook, following the Cambridge Analytica data scandal.
Do They Do What They Say?
Survey responses may differ from actions. Many users may under-report their time on social media. They may have only claimed they took a break from the network out of indignation over the Cambridge Analytica scandal. Like drug users, some could not drop their social media addiction, writes Bloomberg columnist Leonid Bershidsky.
It's also not clear how many stopped using Facebook but then returned to their former habits.
Facebook asserts that its number of daily active users remained stable from June 2017 to June 2018. Monthly active users increased to 241 million in the second quarter of this year from 236 million the previous year before. Why the discrepancy? Motivated to report high numbers, Facebook may include fake accounts and bots in its figures. Although the network more aggressively eliminated fake accounts, it doesn't know how many still remain.
Facebook's vaunted ability to gather user data for targeted advertising may suffer as users become more concerned with privacy and data security. Over time, Facebook may become less attractive to advertisers. Several agencies have already reported that advertiser budget growth on the platform has stagnated while accelerating on Facebook-owned Instagram, according to Marketing Land.
Bottom Line: Americans feel greater disillusionment toward Facebook. The Cambridge Analytica scandal damaged its reputation and moved privacy concerns to the forefront. While it's unclear how many people will delete the app or substantially decrease time on the network, brands will likely be concerned about increasing privacy concerns and ambivalent feelings toward the network.
William J. Comcowich founded and served as CEO of CyberAlert LLC, the predecessor of Glean.info. He is currently serving as Interim CEO and member of the Board of Directors. Glean.info provides customized media monitoring, media measurement and analytics solutions across all types of traditional and social media.