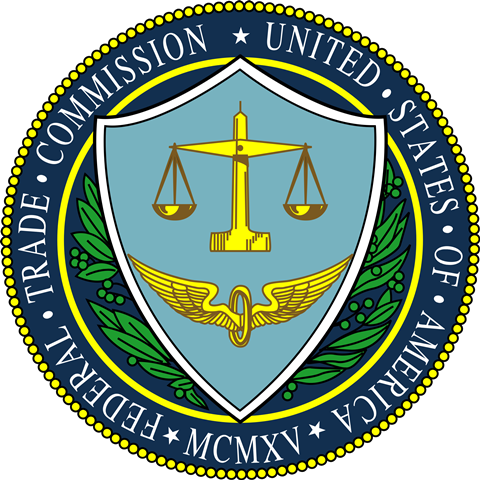 In a first move of its kind, the FTC accused social media influencers of failing to disclose financial relationships with brands they endorsed.
Trevor "TmarTn" Martin and Thomas "Syndicate" Cassell settled FTC charges that they deceptively endorsed the online gambling service CSGO Lotto, while failing to disclose they jointly owned the company. They also allegedly paid other influencers thousands of dollars to promote their site on social networks without requiring them to disclose the payments.
FTC Wants to Send a Message
FTC Acting Chairman Maureen Ohlhausen says the agency hopes to send a message to influencers that financial connections must be clearly disclosed. The FTC is unquestionably now willing to penalize social media influencers as well as companies that fail to disclose sponsored content as advertisements.
"In the past they went after Lord and Taylor, Sony, Warner Bros. and Machinima (a digital video network that settled deceptive advertising charges with the FTC). This is the first time that they've gone beyond that in the food chain and basically said that the influencers could be held responsible," Linda Goldstein, a partner at law firm BakerHostetler, told MarTech Today.
It's essential for PR and marketers to understand the guidelines and make sure influencers they work with follow them. Observers, including legal experts, predict the FTC will begin taking sterner actions. Surprisingly, a survey early this year found that a large number of marketers were unaware of FTC influencer marketing guidelines.
The FTC also sent warning letters to 21 influencers who appeared to endorse a brand but did not clearly reveal their business relationships. The agency had sent educational letters to influencers and brands earlier this year on the need to follow the FTC's endorsement guidelines.
What the FTC Wants
Those letters and FTC's updated endorsement guidelines provide specifics about what the FTC expects from brands and influencers. Some key takeaways:
Disclosures of financial or family relations must be clear and conspicuous, but the agency does not mandate specific wording.
Simply thanking a brand is probably inadequate.
Tagging a brand in a picture is an endorsement of the brand and requires an appropriate disclosure.
Don't assume disclosures built into social media platforms are sufficient.
On image-only networks, superimpose disclosures over the images.
Don't rely on disclosures that people see only if they click on a link.
On Twitter, single words can suffice. "Sponsored" and "Promotion" use only nine characters. "Paid ad" only uses seven characters. Starting a tweet with "Ad:" or "#ad" would likely be effective.
What about Free Product Samples?
Bloggers must disclose when they receive "something of value" in return for promoting it or mentioning a product. They don't need to worry if the receive free products when the company gives out free samples to customers. When deciding if a give-away is valuable, the FTC recommends that influencers consider if knowing about the gift or incentive would affect the weight or credibility readers give to the recommendation.
What exactly qualifies as clear and conspicuous may be subjective. Legal experts say the FTC will be more lenient on companies that maintain strong oversight of influencers they work with, even if one of their campaigns lacks proper disclosure.
Marketers can protect themselves with proper procedures:
Insist that influencers agree to a contract that requires disclosures.
Provide the disclosures they want influencers to use and ensure it's placed in a clear and conspicuous location.
Monitor what influencers are doing.
Correct failures to disclose and end relations with influencers not willing to comply.
Bottom Line: A new FTC enforcement action against social media influencers highlights the importance of clear disclosures of payments and gifts received in return for endorsements. It's essential for PR and marketers to ensure their partners follow FTC guidelines. Companies conducting influencer marketing campaigns can enforce contracts, provide disclosure language, and monitor their influencers.