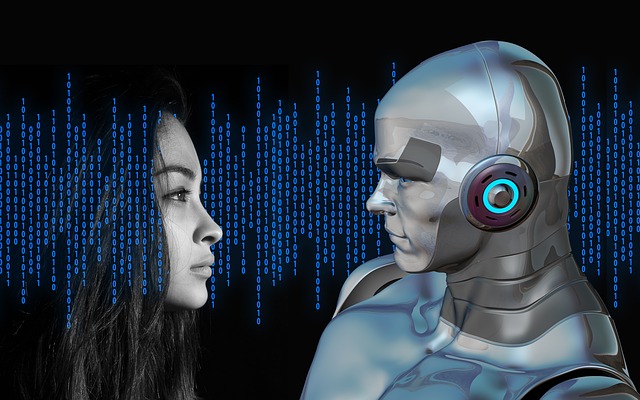 Marketing technology, or martech. has clearly become more important for marketers and more integrated in their marketing campaigns. But an assertion that martech is marketing is causing some controversy.
Scott Brinker, author of the chiefmartec.com blog on marketing technology and program chair of the MarTech conference series, is credited with coining the phrase. The MarTech conferences, produced with Third Door Media, recently adopted the phrase as its tagline. Martech is marketing.
Marketing today is not possible without marketing technology, Brinker argues. Since the conference launched five years ago, the number of marketing technology vendors has grown from about 1,000 to more than 7,000.
"Marketing technologists have become a mainstream profession with increasingly well-defined budgets and job responsibilities, managing ever more sophisticated marketing stacks," Brinker states. He's right. Already, many companies – in fact, probably most — use myriad technologies like machine learning, natural language processing, and other AI techniques to optimize multiple marketing functions including determining ad spend and click-through rates, scoring leads, personalizing content, monitoring social media sentiment, and more.
The relationship between martech and marketing varies between organizations. In some, martech assists marketing operations. In most organizations, martech supports all marketing activities and marketers value it as an essential component. In many companies, martech is a crucial pillar and an integral part of each marketer's job.
The Ongoing Martech Challenge
Unquestionably, some form of marketing technology has become a necessity for most every organization. It's also become a burden. Technology solutions for practically every marketing function have multiplied. That poses a challenge. Marketers now consider tools for customer relationship management, project management, artificial intelligence, personalized video, social media monitoring and analytics and other services.
Selecting the right vendor, integrating the tools, and even deciding if the organization needs a specific technology in the first place can be problematic. New tools require a substantial investment in education, due diligence, evaluation, and consensus-building. Today, many marketers still take a pass on new technologies because they don't perceive sufficient value or believe the hype. Experts recommend that organizations invest in a new technology only after clearly defining a strategy, long-term vision and how tools will support business goals.
In the future, martech may dominate marketing and drive all successful practices. We're not yet at that stage, Brinker concedes. "There are examples of marketing activities today, especially in local optimization, where algorithms tend to outperform more manual methods. But overall, marketing still seems best suited to harness martech, not the other way around," he says.
A commenter on Brinker's blog asserted that technology is only a tool. Strategy is the core of effective marketing, he said.
In a follow-up blog post, Brinker concedes that technology is not more important than strategy, but argues that martech is essential for execution of strategy. Great strategy will fail without proper technology solutions. In addition, success requires the proper skills to wield the tools effectively.
Frank Strong of Sword and the Script Media argues on his blog that martech is not marketing any more than a CRM database is customer service or a press release is public relations or a hammer is carpentry.
If martech is marketing, then businesses merely need to buy some technology, Strong says. That's great if you're a vendor selling a solution. But if you're trying to drive marketing innovation at a company, that idea poses at least a high hurdle and at worst a dangerous barrier. While technology augments marketing, it has limitations and it will for the foreseeable future. Tech can be a tool of the trade, but it shouldn't be confused with the trade.
Saying martech is marketing is tantamount to saying that technology is the soul or heart of marketing. Absent an agenda such as selling martech tools, most marketers would dispute the assertion that technology is the heart or soul of marketing. Most would agree that staff who develop the strategy, assure the creativity, and select the technology are the irreplaceable heart and soul of marketing. Appropriate integration of martech is essential to success, but it's not yet the heart and soul – and probably never will be.
Bottom Line: An assertion that martech (marketing technology) is marketing prompted widespread disagreement over the role of technology in marketing. While tech solutions are increasingly sophisticated, the day of robots running marketing departments has yet to arrive. Tech tools can offer advances in effectiveness and productivity, but they'll amount to nothing without proper strategy and creativity.
William J. Comcowich founded and served as CEO of CyberAlert LLC, the predecessor of Glean.info. He is currently serving as Interim CEO and member of the Board of Directors. Glean.info provides customized media monitoring, media measurement and analytics solutions across all types of traditional and social media.