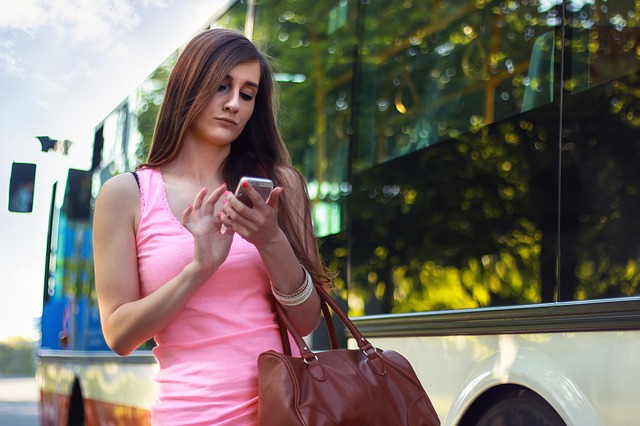 Data analytics provide a key to opening the door to "micro-moments." Many call it a major marketing opportunity.
Google Vice President of Marketing Lisa Gevelber coined the term and defines micro-moments as times when mobile consumers seek information online – and want the right information quickly. Google identified four types of those information requests:
I-want-to-know moments,
I-want-to-go moments,
I-want-to-do moments, and
I-want-to-buy moments.
These micro-moments are open invitations for brands to engage with consumers, Google states in its report, Micro-Moments: Your Guide to Winning the Shift to Mobile. Companies that answer the questions fastest gain the inside track to winning sales. And most consumers turn to the company that provides the most relevant information, regardless of its size. Speed of response and quality of information level the playing field between large and small companies.
Micro-Moment: Cancelled Flight
After Red Roof Inn learned that flight cancellations left an average of 90,000 passengers stranded every day, its marketing team developed a way to track flight delays in real time and trigger targeted search ads for its hotels near airports. Ads stated messages along the lines of "Stranded at the airport? Come stay with us!" The results: a 60% increase in bookings across non-branded search campaigns.
Micro-Moment: How to Fix Whatever
When Home Depot realized that many people watched YouTube videos to learn how to complete home improvement projects and that more watched the videos on smartphones than desktop computers, the retailer published hundreds of do-it-yourself videos on YouTube to reach viewers during their "I-want-to-do" moments. The result: Home Depot videos have received 43 million views. Its top 10 videos have reached a million views or more each.
Mobile Micro-Moments: Events
Most sports events and concerts have their own hashtags. So do athletes, musicians, and celebrities. To reach attendees of events on their mobile phones, a clothing brand or headphones brand can retain the services of social media micro-influencers at the event to use the event hashtags and comment on or photograph people wearing the brand. Micro-influencer meets micro-moment to reach and engage with a large portion of the people attending the event. A local restaurant could use the hashtag to promote after-event meals or imbibing. A nearby clothing store could promote sale merchandise that appeals to the demographic attending the event. An ecommerce company can promote albums of the performing bands – or clothing or jewelry that the band members wear.
Tap the Greater Flow of Data
The challenge of micro-moment marketing is obtaining sufficient data to determine exactly what information to provide and exactly when to provide it. Only 26 percent of marketers have the data and analytics necessary to identify customers' moments of need, according to research by Forrester. Only 27 percent have a system in place that can effectively deliver ads or marketing when the moment is identified, and just nine percent can measure them. Yet identifying micro-moments makes it 65 percent more likely a marketer will report very profitable mobile ROI.
Mobile data has become more abundant and more tools, including social media analytics, are now available to aid marketers, experts say. Social media now captures vast amounts of consumer data that even smaller brands can access.
Facebook is especially well-known for gathering extensive data on users, including interests, preferences, affiliations, life events, political beliefs and income level. Data visualization tools, such as Tableau and Neo4j, and open source programming languages R and Python, allow users to import data and build data relationship models, writes DMN contributor Pierre DeBois. Data sources such as data.world and Kaggle can provide economic and demographic data.
"This helps marketers to determine at a glance which personas are performing best against an engagement metric," DeBois explains. "They can then use the information to refine a campaign message, increasing the likelihood of downloading a white paper, watching a how-to video, or ordering a product for in-store pick-up."
"Programmatic advertising seems built for our micro-moments society in which ads can be served instantaneously in response to specific conditions or user activity," adds Wesley Young, the Local Search Association's vice president of public affairs, in Search Engine Land.
Understand Customers with Analytical Tools
Data analytics can help marketers better understand customers, develop customer profiles, and devise questions target customers would ask, DeBois says. Those questions provide a guide to what content to create. Plan your SEO, paid search and social media marketing based on questions your persona would ask, DeBois says. Voice search questions differ from keyboard entered search queries. They are more conversational.
"Researching keywords for SEO and paid search is still important.  But to reach customers, marketers must pick phrases that reflect what consumers are asking during micro-moments," he says. "Those phrases prompt content to demonstrate to that person how a product or service can help their tasks get done."
The Importance of Content that Connects
All the marketing technology and social media analysis in the world won't win customers without worthwhile content. "In the rush to leverage the awesome power of analytics and algorithms, it's critical that marketers remember that they're connecting with a human being, not a collection of data points," writes marketing expert Peter Horst, a former Hershey CMO, in Target Marketing. "Try to develop an immersive feel for the human you're trying to reach, keeping in mind the emotional surround of their life, and that particular moment in the day."
Consumers, especially the growing number of people searching with mobile phones, want answers fast. Keep information concise and highlight the most important information first. Use headings, lists and bullet points and other formats for readers who skim online content. Well-organized websites with clear navigational links, site maps and sidebars help searchers find information quickly.
The Importance of Speed
Fast-loading mobile websites are vital to reach consumers. Mobile phone users will head to a competitor if a website loads too slowly or doesn't display correctly in the mobile screen format.
Marketers can also boost engagement, traffic and sales with seamless calls to action. Reduce friction for actions such as click to call, directions, bookings, reservations and appointments and other actions that a consumer might take, writes Young.
Amazon's one-click purchase, made possible by storing customer information, is the benchmark to meet.
"Micro-moments are here to stay," Young says. "Those who figure out how to reach consumers at the moment in time when they are looking or doing, or going or buying and can provide helpful, relevant information within a fluid user experience will no doubt be successful."
Bottom Line: As more people seek information online with their smart phones, micro-moments may represent the next huge marketing opportunity. An increasing amount of data and more sophisticated analytical tools enable more brands to take advantage of micro-moments.
William J. Comcowich founded and served as CEO of CyberAlert LLC, the predecessor of Glean.info. He is currently serving as Interim CEO and member of the Board of Directors. Glean.info provides customized media monitoring, media measurement and analytics solutions across all types of traditional and social media.