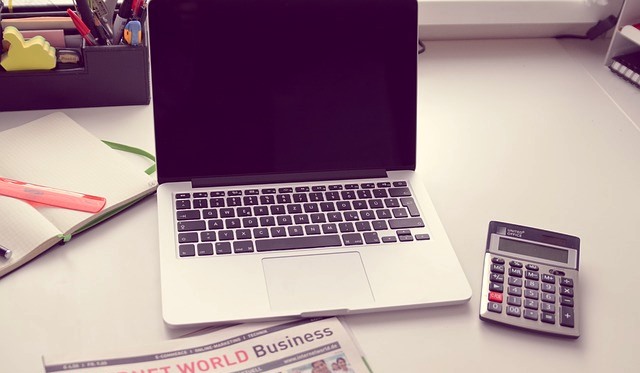 As more companies embrace content marketing, many turn to freelance writers to create blog posts, email newsletters, social media content and other forms of PR and marketing copy. More than half of B2B marketers outsource content creation, which covers writers, designers and video producers, according to the Content Marketing Institute. They naturally wonder how much to pay those freelance writers. Likewise, freelance writers wonder how much to charge.
To answer that pervasive — and challenging — question, ClearVoice, a content creation and management platform surveyed more than 500 freelance writers. The answers are complicated and confusing: Pay rates vary tremendously. How content marketing writers charge also varies. They may charge a flat rate, charge per hour, or receive a monthly retainer.
Content Marketing Writing Rates Vary – A Lot
Intermediate and advanced freelance writers generally charge between 10 cents and $1 per word, depending on the project, industry and location. Experienced writers earn more, as expected. Of the freelancers who charge between $0.01 and $0.10 per word, 32 percent are beginner writers, while only 0.8 percent are experts. Of the writers who charge more than a dollar per word, 54 percent were experts, while only 5 percent were beginners.
Most content marketing writers are flexible about how much they charge. Almost 60 percent vary their rates based on different clients. Many clients, including us at Glean.info, prefer to pay by the hour, not the word. We have found that hourly rates vary almost as widely as the price per word. Writers from overseas charge the lowest rates. Because English is often their second language, their writing skills may not match professional U.S. standards. Their writing often requires extensive editing. Skilled writers who charge higher rates often turn out to be the most cost-effective hires. A mutually agreed-upon, fixed project fee established at the outset for an expected length and an agreed number of drafts is often the most equitable compensation method. That's the payment method used by film production studios and many periodicals.
Types of Content
Blogs posts are the most common type of content. Almost all — 90 percent — of respondents produce articles and blogs. Social media content produced by 56 percent and email newsletters (52 percent) are also popular content types. About a quarter produce print collateral, indicating print is far from obsolete.
The survey also revealed some surprises. On average, women charged more than men except in one category, the intermediate level.
Also, older and more experienced writers are more likely to create social media content than younger peers. While 80 percent of experts (writers with more 15 years of experiences) create social media content for clients, only 47 percent of beginner writers (those with less than three years' experience) undertake that task. That contradicts the prevailing notion that social media is principally the purview of the young. It seems that brands really do understand the risks of placing social media in the hands of business novices and appreciate the benefits of experience.
Seek Writers with Proven Skills
Hiring freelance writers can be straightforward. Review their published writing samples and get references from the clients. Ask how much they paid, how quickly it was delivered, how much editing was required, how satisfied they were with the result, and if they would hire the writer again.
Don't try to cut corners or find the discount freelancers, warns Allie Freeland, freelance writer and marketing communications professional. Previous ClearVoice research in the travel and technology industries, found that higher paid writers produce higher-quality content, proving the age-old adage that you get what you pay for.
Higher wages attract more capable, reliable and high-quality freelance writers. Top-tier writers are highly editable, follow editorial direction well, demonstrate a natural knowledge of the subject matter, have few grammatical or spelling errors, and properly attributed sources.
Brands should expect to pay more if the assignment requires an immediate turnaround, includes additional research, requires travel, demands multiple rounds of revisions, or includes tasks beyond writing, Freeland says.
While pay is the single most important factor, treating freelance writers with respect and providing clear direction also helps improve results and increase loyalty. "You want your writer to deliver great content on time, so make sure you reciprocate by delivering the information they need and paying them on time. Too often, clients withhold information or provide only vague direction, then are surprised when the writer doesn't deliver as expected," advises marketing consultant Karri Stover.
Bottom Line: PR and marketing managers frequently hire freelance writers to write blog posts, social media content, and produce other types of content marketing. Understanding prevailing rates and what factors influence freelance rates can help brands find the best talent for their particular needs.
William J. Comcowich founded and served as CEO of CyberAlert LLC, the predecessor of Glean.info. He is currently serving as Interim CEO and member of the Board of Directors. Glean.info provides customized media monitoring, media measurement and analytics solutions across all types of traditional and social media.