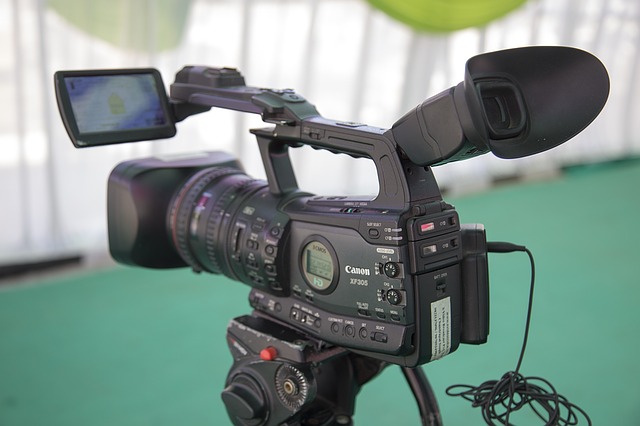 With the surging popularity of digital streaming, video has clearly become an increasingly important PR and marketing strategy. The video programs can range from 6-second snippets to 30-minute documentaries.
Sixty percent of marketers use video in their marketing and 73% plan on increasing their use of video, according to the 2016 Social Media Industry report. Half of marketers polled plan to use live video streaming and 50% want to learn more about live video.
The State of the Media Industry 2016 from Ooyala also asserts that video, and especially live streaming video is the wave of the future. Publishers and those in charge of corporate websites are starting to think and act like video producers. Both PR and marketing are increasingly using short video pieces to grab attention and deliver core messages. Companies are also expanding the use of video streaming for employee communications.
In addition, PR is increasingly including video in press releases that are distributed to digital publishers, posted on corporate websites and shared on social media.
The Measurement Hurdle
As marketers jump on the video bandwagon, they find that measuring the effectiveness of video can be challenging. Many track view counts. That's a vanity metric with only marginal connection to ROI. View counts only report how many viewers pushed the play button. Regrettably, many or most did not watch the entire video.
Technology blogger Raja Satish, in an article for Agile CRM, suggests better metrics to gauge the effectiveness of video content:
Call to action clicks. A clear and compelling call to action (CTA) enables you to gather sales leads by sending viewers to a form at a unique URL where they provide contact information and request a demo, receive a white paper or register for a newsletter. The link can be used to track conversions with Google Analytics. For the call to action, use action words such as start, learn, discover or join. Keep the CTA under 10-15 words so users can easily grasp the message.
Play rate. Play rate is the percentage of visitors that click the play button. Well-chosen thumbnail images with the right size and placement can improve play rates. Thumbnail images with humans are more appealing than the ones without. Images are best if between 400 and 600 pixels in order to avoid overcrowding the page.
Watch rate. Watch rate is the percentage viewers who actually watch the entire video – or at least through the core messages. Motivating customers to play the video is one hurdle; keeping their interest until the end is another equally challenging task. Aligning video content with the website page context will help retain their interest. If you seek a global market, add multi-language narration or provide an option to turn on subtitles with different variations.
"To reach a proper understanding of the utility of your video content, you have to learn the objectives at different stages of the prospect's journey and the videos that aid them and then gauge your success," Satish writes.
A Deeper View
Joseph O'Brien in a MarketingProfs article advocates taking a deeper view that entails measuring the brand lift that videos prompt.
"Measuring online video metrics shouldn't just stop at a click-through rate and number of views. You need to go deeper and analyze how people connect with your brand," O'Brien emphasizes.  "Perception and awareness have a direct, measurable impact on consumer behaviors, such as purchase intent and customer advocacy."
Key questions include:
What do people recall after watching my video ad?
How has brand awareness increased?
How has brand consideration moved?
Has the brand alignment shifted positively?
How has purchase intent shifted?
Has interest increased? Is this measured in an increase in organic search activity?
A short online questionnaire – three to five questions – of viewers following sign up for the CTA can help assess impact.
"New innovative solutions to measure online video brand metrics are launched all the time, so do some research into the different services out there," O'Brien advises.
Bottom Line: Although video is now the marketing strategy du jour, simply producing and posting product videos is unlikely to lead to marketing success. Valid measurement of video programs is necessary to assess impact and success – and to adjust video approaches and messaging to improve effectiveness.
William J. Comcowich founded and served as CEO of CyberAlert LLC, the predecessor of Glean.info. He is currently serving as Interim CEO and member of the Board of Directors. Glean.info provides customized media monitoring, media measurement and analytics solutions across all types of traditional and social media.