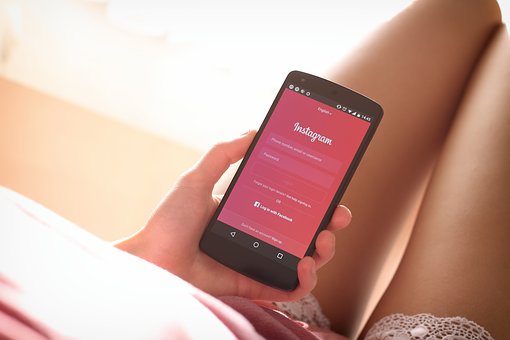 While it's true that marketing on Instagram focuses mainly on visuals, the savviest brands take advantage of the 2,200-character limit of Instagram captions to explain their images, convey their marketing messages and increase engagement. Most importantly, well-written captions with strong calls-to-action drive conversions and sales. The picture attracts attention; the caption delivers the message and motivates action.
Some Instagram influencers are well-known for captions that feel more like blog posts than photo captions. In fact, Instagram captions are the new blogging, asserts Kyle Chayka in New York Magazine. Chayka calls Dwayne "the rock" Johnson, a semi-retired professional wrestler and social media influencer, a "veritable novelist on Instagram." In one post, he relayed a detailed account of how he jumped into his pool fully clothed to rescue his two baby French bulldogs. The dogs almost drowned, but he saved them.
Just because you have space for 2,200 characters in captions doesn't mean you should always use them all. If in doubt, keep it short. As with most types of writing, brevity is preferable. Instagrammers in particular prefer less text. But write longer passages if necessary to convey the story or the emotion.
"Give context where you need to, but if the post speaks for itself, let it. That said, if there's an interesting story to tell behind the photo, then share it," says Michael Aynsley in the Hootsuite blog.
Don't Rush Caption Writing
Writing compelling captions is much like other forms of writing. Know your audience, find your brand voice and proofread. Write a draft first, or even several drafts. You may prefer to draft captions on a desktop computer.
"Don't rush the process. Instead, write a few ideas for captions down, sit on them for a bit, poll coworkers on which one is best, and generally take your time," advises Lindsay Kolowich in the HubSpot blog.
If the photo or video is about a contest, sale, or event, provide details of the event — what it's about, how to participate and when it will occur. If your post is about a business or brand, explain who's involved, when the photo was taken, why it impacts your audience, or any other context that relates to your followers.
Users see only the first lines of text unless they click on "more." That means it's critical to frontload captions with the most important content and the call to action. Leave any hashtags, @mentions or peripheral information for later.
"To improve the chances people will click to expand your caption, make sure you have a powerful first sentence that appeals to your followers and will encourage them to tap to read more," advises Jenn Herman at Social Media Examiner. You can use questions, bold statements, emojis, and good writing to entice your audience into wanting to see more. You might also want to leave them dangling, so they'll click on "more."
The Clickable Link
Instagram allows you one clickable link in your bio. That's why the most common CTA on Instagram is "Click on the link in my bio" or some variation of that. Savvy marketers update the link frequently to point to their latest content and then refer to that link in their captions. Other CTAs encourage users to share your content to their Instagram stories, prompt people to tag their friends in the comments, and ask users to tap to purchase in shopping posts.
Use verbs to prompt people to complete a desired action. Experts suggest posing questions, offering contests, and including hashtags to increase engagement. Instagrammers typically prefer light, humorous content with personality.
In writing captions, divide text into short paragraphs. People disdain long blocks of text. To make sure Instagram doesn't eliminate your line breaks, backspace to the last punctuation mark in the sentence and then hit the return key, Herman advises. Don't leave the space that most mobile devices automatically create after final punctuation marks.
Bottom Line: Although most people consider Instagram a visual platform, marketers need compelling captions to drive conversions. Well-written captions provide context and details about images and include a call-to-action that convinces viewers to complete a desired action.
This post was first published on Nov. 8, 2016, and updated on March 4, 2019. 
William J. Comcowich founded and served as CEO of CyberAlert LLC, the predecessor of Glean.info. He is currently serving as Interim CEO and member of the Board of Directors. Glean.info provides customized media monitoring, media measurement and analytics solutions across all types of traditional and social media.