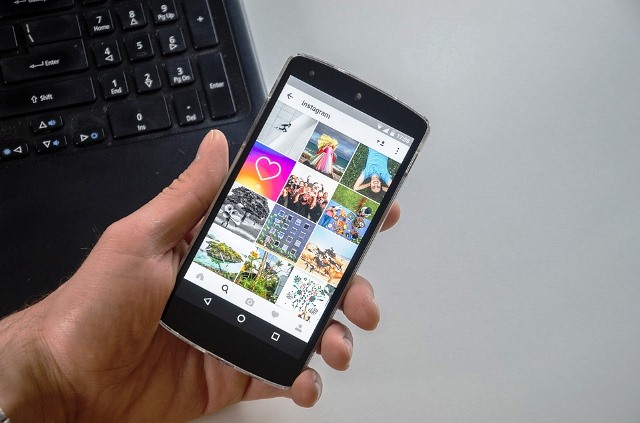 Instagram now allows businesses to schedule posts through third-party tools. The highly anticipated ability will make life much easier for marketers and Instagram may become an even more desirable marketing platform.
Scheduling posts through third-party tools is now possible due to updates to Instagram's API. Facebook-owned Instagram has been in the process of updating its API to the Instagram Graph API, built on the Facebook Graph API. The capability doesn't extend to personal accounts.
"The scheduling and publishing of Instagram content has been the number one request for our 16 million customers," says Hootsuite CEO Ryan Holmes in Instagram's announcement. "Now, they can manage large volumes of content, multiple team members and multiple Instagram accounts with ease and security."
"It's always been very time-consuming to create Instagram posts," SocialFlow CEO Jim Anderson told TechCrunch. "That's not necessarily a problem for individual consumers, but when you're a media company that creates more than 100,000 posts a month, it's simply impossible to do everything manually."
Best Times to Post
Using the API to post content at the right times helps gain attention and engagement. If marketers publish posts at ideal times, they can garner more shares, likes and comments. That increased engagement prompts Instagram's algorithm to show the post to more followers.
Last year, more than half of social media managers polled by scheduling tool Later said between 7 and 9 p.m. is the best time to post on Instagram. This year, most say that lunch time from 11am to 1 pm is the best time to post followed by 7 to 9 p.m. However, ideal posting times vary by audiences and their time zones. A few tips:
Consider your followers' time zones. If you're located in California but most of your followers are in New York, post with the Eastern time zone in mind. If you have followers in both North America and the U.K., posts at odd times in your time zone may perform well. When it's midnight in Los Angeles, it's 8 a.m. in London, England.
Post more during off-work hours instead of during the day. Generally, the best times to post on Instagram are lunch time (11a.m. to 1 p.m.) and evenings (7 to 9 p.m.) local time.
Average Instagram engagement increases slightly during the week. Wednesdays and Thursdays tend to drive the most engagement; Sundays drive the least, according to Later's research.
Brands May Inundate Instagram
The fast-growing network now as 800 million users, including more than 25 million active business profiles and two million advertisers. Businesses may post more on Instagram due to its rising popularity and their falling organic reach on Facebook.
The danger is that Instagram will become too popular among marketers. Scheduling capability may increase competition for attention as brands may saturate the network with photos and videos at all hours of the day. Marketing experts urge businesses to resist the impulse to over post. Rather than pursuing quantity, more effective tactics include engaging with others in your niche, sharing high-quality images, and tracking results.
"You want to post often enough that your brand stays relevant, but at the same time you don't want to post so frequently that you overwhelm your followers and they end up unfollowing your account because they feel you are constantly in their face," advises Jonathan Long, founder of Market Domination Media, in Entrepreneur.
Lang suggests that marketers post twice a day at first and test different times of the day to find when they garner the most engagement. Then experiment with more and fewer posts per day, paying attention to engagement.
Most important: Post only good content that's not entirely promotional.
Bottom Line: Marketers welcome the new ability to schedule posts on Instagram. Posting at the right times can dramatically improve engagement and awareness of the brand. Yet social media marketing experts urge marketers not to overwhelm followers with copious posting. The most effective strategy will be testing to determine optimum content and posting times.
William J. Comcowich founded and served as CEO of CyberAlert LLC, the predecessor of Glean.info. He is currently serving as Interim CEO and member of the Board of Directors. Glean.info provides customized media monitoring, media measurement and analytics solutions across all types of traditional and social media.