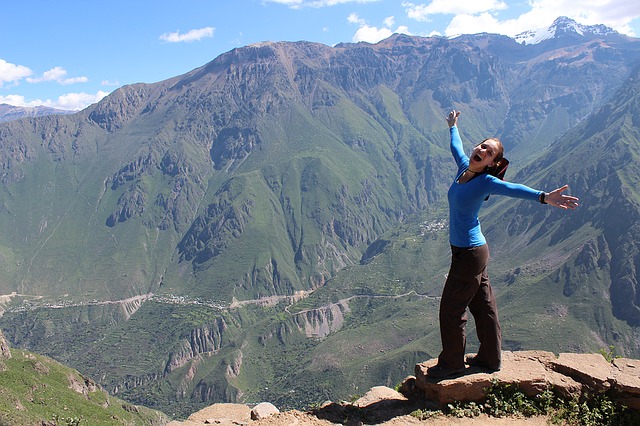 A sea change in consumer behavior has been underway and it holds enormous repercussions for PR and marketing. People are spending less on what economists call durable goods such as cars, sofas and refrigerators. Apparel purchases have also dropped, much to the dismay of retailers.
Instead of buying more shoes and jackets to stuff in their closets, consumers are spending more on experiences. They're spending more on vacations, dining out. Even when they purchase merchandise, they're often encouraged by the experience of the purchase.
Researchers initially said only millennials favor spending money for experiences instead of possessions, but the preference has expanded to other age groups. Numerous studies show that consumers feel happier when they send money on living rather than acquiring possessions.
The Influence of Social Media
Besides growing tired of materialism, consumers may be stimulated by social media. They take photos of themselves in exotic locations or exciting situations to show on Facebook, Instagram and Snapchat. Consumers today don't want to bring home mementos and souvenirs. They define themselves by how they present themselves on their social media feeds.
"There is a drive to compete with family members and friends, if they are all going on vacation," Greg Fisher, who runs a website on Gulf Coast vacations, told Fortune.  "It is the experience they are looking for."
How Companies Try to Adapt
Many retailers are struggling in the new environment. Realizing that the purchase experience can be as important as the product itself, stores are reorganizing retail space to enhance the buying experience. Nordstrom added counters to its women's shoe department so shoppers can customize their footwear, according to The Washington Post. Lululemon introduced a concierge service at its New York City store to help shoppers reserve space in an exercise class or find a running route in the city.
Experiential marketing, also called participation marketing, may offer a path to consumers. In this strategy, companies may:
Invite customers to parties or other events,
Display and demonstrate products at concerts, malls, sporting events or other venues,
Solicit customer input for product development.
While experiential marketing may sound like event marketing and special events, it differs from those strategies in some ways. Experiential marketing, when well done, entices customers to participate in brand-sponsored activities at a more personal level and immerse themselves in the experience.
PR and marketing agencies see experiential marketing as the next big thing.  "Yes, brands are definitely starting to invest more in experiential projects, and you're seeing more competition from highly creative smaller agencies," Debbie Kaplan, executive vice president of experiential marketing at WPP's Geometry Global, told AdWeek. "Ad and PR agencies are all jumping on the bandwagon."
Associate the Brand with Favorite Experience
By showcasing the company and its product at concerts, malls, sporting events or other events its target audience frequents, marketers can associate the brand with experiences its customers enjoy, says Joey Kercher, president and CEO of Air Fresh Marketing, in an article for Forbes.
Some experiential marketing campaigns are creative and elaborate. But you don't need to create large‐scale, complex experiences. If done right, small experiences can create truly sticky content, advises Brian Schultz, co‐founder and chief experience officer at Magnetic. If executed properly, and documented well, your brand experience will drive your consumers and the press to tell your story better and more authentically.
Don't overuse technology, Schultz warns. If users can't share content from their phone on social media, it's probably too complicated.
Bottom Line: Many marketers are revising their strategies as consumers spend less on objects and more on seeking exciting experiences. Marketers don't have to promote vacation packages to succeed. Marketers can thrive by associating products with experiences their customers enjoy.