Customized Media Analysis To Meet Your Specific Needs
Media Measurement & Analysis
Content Analysis & Analytics to Meet Your Needs and Budget
At Glean.info, we believe in creating a customized media analytics solution that meets your needs and specifications. We can set up an analytics program that relies on automated analysis. Or we will combine our advanced technology with human analysis to deliver the most accurate analytics and useful insights possible.
Our proprietary system supports industry standards as defined by the Barcelona Principles. However, instead of forcing you to measure against a fixed set of metrics in a rigid software framework, we've designed our software to be adaptable to your needs.
The Glean.info online dashboard is today's only fully-integrated analytics tool to assess the entire range of communications programs for PR, marketing, competitive intelligence, marketing research, public affairs, and sales.
Our hybrid analysis provides the basis for developing ongoing measurement against defined business goals. We will work with you and your stakeholders to clearly define the program that will meet your business objectives and support shared understanding of goals and objectives throughout your organization.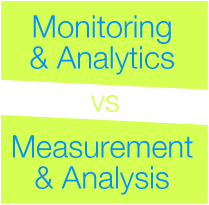 Monitoring & Automated Analytics
vs Measurement & Customized Analysis
We believe in clear differentiation between monitoring & automated analytics and measurement & customized analysis of media to support business outcomes.
Our suite of automated charts and graphs and reporting tools provide detailed analysis of quantitative data and we can set up automated analytics to measure share of voice, issues, topics and campaign analysis.
With customized measurement and analysis, we build a measurement program to strategically guide a company's communications efforts to affect specific business goals. Our experienced analytics team focuses on messaging and tonality linked to outcomes like share price and purchase behavior.
Our Measurement Analysis Experts
Our team of senior analysts have been working in the measurement field for decades and are committed to delivering qualified and accurate results.
These experts in research and coding bring strategic insights to create targeted reports. Their vast knowledge of both traditional and social media allow for a broad range of analysis and reporting options.
Human analysts provide a more realistic approach to media measurement and market intelligence with the ability to hone in on important key metrics such as sentiment, messaging and author perspective. This allows for the most reliable information.
Glean.info analysts can provide monthly or quarterly reports that combine the metrics you choose with expert insights to guide your overall communications efforts.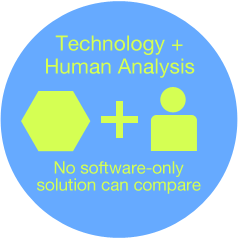 Metrics Leadership
Glean.info is among the leaders in developing useful metrics that produce important insights about how consumers or B2B customers perceive a company, agency or brand.
We integrate individual channel metrics into media quality indexes that enable measurement of the overall effectiveness of communications efforts. We also link web analytics, webinar, email marketing metrics and CRM data into measurement dashboards to provide you with a complete end to end view of your PR and marketing efforts.