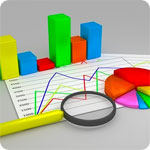 Image by Colin Behrens from Pixabay
Measuring PR results protects PR credibility, budgets and business influence. Selecting appropriate metrics is the first and most critical step in PR measurement. Advanced metrics can prove the value of PR contributions to the organization's goals.
Read More »
---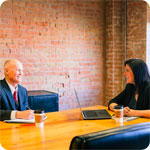 Photo by Amy Hirschi on Unsplash
Conducting interviews is a valuable but under-appreciated skill for PR and other communications professionals. With these tips from experts, you can conduct interviews that elicit fascinating answers and lead to exceptional content.
Read More »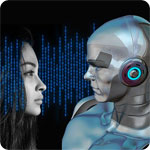 Image by Gerd Altmann from Pixabay
Artificial intelligence (AI) poses one of the greatest ethical challenges of our times. Besides explaining the widespread changes that AI brings, PR pros will need to serve as ethical advisors within their organizations as they develop and implement AI.
Read More »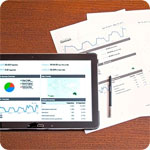 Image by Pexels from Pixabay
More marketers plan to track metrics for account-based marketing measurement (ABM). By focusing on high-value accounts, ABM can produce better results. The process requires top-notch customer relationship management systems and close cooperation between marketing and sales.
Read More »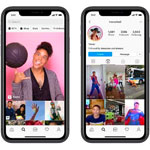 Image source: Instagram
Instagram is competing directly against TikTok with its Reels feature. As TikTok faces a questionable future, brands may wish to take a close look at Reels. Early adopters may win a long-term advantage.
Read More »
Image by Quim Muns from Pixabay
Nonprofits must find a social media voice to connect with supporters and promote their cause. Developing a voice involves more than just choosing the right words and writing style.
Read More »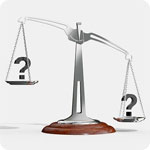 Image by Arek Socha from Pixabay
Independent PR consultants and PR coaches can sometimes meet the needs of some businesses better than PR agencies - and at more affordable costs. It's crucial to choose the solution that best aligns with the organization's goals.
Read More »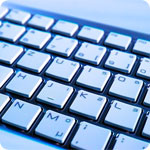 Image by Gerd Altmann from Pixabay
New research indicates that shorter online content obtains more shares and backlinks than longer content on average. But that conclusion is not a hard and fast rule. Many long articles are extremely successful.
Read More »

Social Media Today
USA Today
Fast Company
McKinsey & Company
Rep Man
Pocket
The Guardian


Virtual Conference:
The Social Shake-Up
, Sept. 29 to Oct. 1. Presented by The Social Shake-up and Social Media Today.
Virtual Conference:
MarTech
, Oct. 6-8. Produced by Third Door Media. Free.
Conference:
B2B Forum
, Nov. 3-6 at the at the San Francisco Marriott Marquis. Presented by MarketingProfs.
Conference:
IPR Bridge Conference
, Nov. 5-6 in Washington, D.C. Presented by Institute for Public Relations.

The listing for this issue includes PR job openings and marketing positions — with detailed job descriptions for each. Readers are invited to submit job postings to
jobpostings@cyberalert.com
.