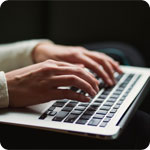 Photo by Kaitlyn Baker on Unsplash
PR pros typically focus on writing and distributing press releases. But media advisories also play a valuable role in media relations and often produce outstanding PR results. Before drafting a media advisory understand how it differs from a press release.
Read More »
---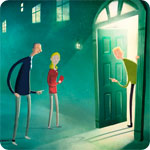 Image source: Airbnb via YouTube
Anecdotes can transform dull copy into captivating articles or presentations and transfix audiences. Because journalists often include the brief stories in their articles, anecdotes offer a powerful tool for earning major media mentions.
Read More »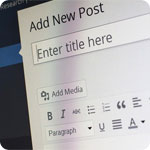 Image by Werner Moser from Pixabay
New research reveals the key strategies of successful bloggers. While some practices may overwhelm small PR and marketing teams, nearly all business bloggers can apply some of the successful approaches to improve results.
Read More »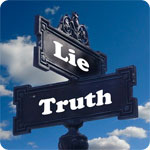 Image by Gerd Altmann from Pixabay
Losing trust of journalists can have serious long-term consequences. Telling the truth will not prevent coverage of a PR crisis, but can lessen negative media coverage and prevent reporters from doubting the truthfulness of spokespersons.
Read More »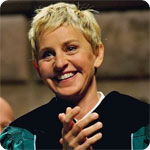 Image source: Tulane Public Relations via Wikimedia
PR professionals can learn some lessons from the Ellen DeGeneres apology. Most importantly, avoid attempts at humor during public apologies - even if you're a comedian. Humor and apologies rarely work well together.
Read More »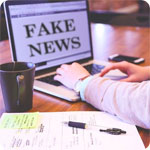 Image by memyselfaneye from Pixabay
Even intelligent, well-educated business professionals, including those in communications, can mistakenly spread fake news and other forms of misinformation if they act too hastily. They can spot dubious news reports by asking themselves key questions.
Read More »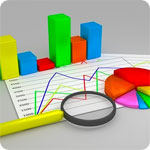 Image by Colin Behrens from Pixabay
Measuring PR results protects PR credibility, budgets and business influence. Selecting appropriate metrics is the first and most critical step in PR measurement. Advanced metrics can prove the value of PR contributions to the organization's goals.
Read More »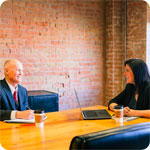 Photo by Amy Hirschi on Unsplash
Conducting interviews is a valuable but under-appreciated skill for PR and other communications professionals. With these tips from experts, you can conduct interviews that elicit fascinating answers and lead to exceptional content.
Read More »

Politico
Social Media Today
PR Daily
Northstar Meetings Group


Virtual Conference:
MarTech
, Oct. 6-8. Produced by Third Door Media. Free.
Virtual Conference:
B2B Forum
, Nov. 3-6 at the at the San Francisco Marriott Marquis. Presented by MarketingProfs.
Conference:
IPR Bridge Conference
, Nov. 5-6 in Washington, D.C. Presented by Institute for Public Relations.

The listing for this issue includes PR job openings and marketing positions — with detailed job descriptions for each. Readers are invited to submit job postings to
jobpostings@cyberalert.com
.