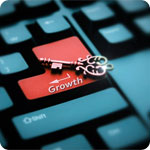 Image by kalhh from Pixabay
Key messages build the foundation of public relations. They help PR prioritize efforts, ensure consistency, and stay focused when speaking to the media, employees and other stakeholders. Following these steps will help you develop key messages that create more positive attitudes toward your brand and persuade your audiences to take desired actions.
Read More »
---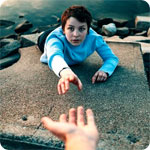 Photo by Noah Buscher on Unsplash
Women are suffering greater economic and emotional duress caused by the epidemic. By updating policies and improving communications, employers can make life easier for all staff with family responsibilities while improving employee loyalty and productivity over the long term.
Read More »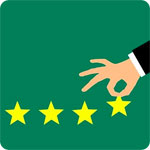 Image by Mohamed Hassan from Pixabay
Customers often respond better to detailed, thoughtful reviews. That's true even if the reviews give lower ratings and include unfavorable comments. How well a company responds to critical reviews may be more important than winning five-star ratings.
Read More »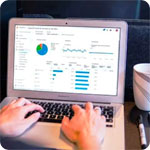 Photo by Myriam Jessier on Unsplash
Although the value of Google Analytics updates may vary among organizations, they're worth examining. Savvy PR and marketing pros will combine web analytics with data from a media monitoring and measurement tool.
Read More »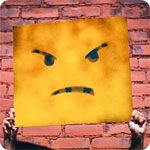 Photo by Andre Hunter on Unsplash
Negative comments have spiked this year due to Covid-19 fears, increasing the chances that brands will suffer online attacks and reputational damage, new research shows. Because of those dangers, it's more important than ever for brands to monitor social media and respond swiftly.
Read More »
Reporters are relying more on PR professionals while they're stymied from developing sources through in-person contact. That opens a considerable opportunity for PR.
Read More »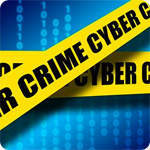 Image by Gerd Altmann from Pixabay
Increasingly common and malicious cybersquatting schemes pose a reputational risk to all types of businesses. Here's how companies can stand up to cybersquatters.
Read More »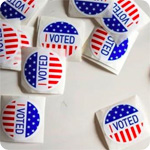 Photo by Element5 Digital on Unsplash
Many companies and brands are undertaking intensive PR and marketing campaigns that encourage people to vote. Campaigns are often creative and sometimes supported by concrete actions. It's not too late for a last-minute push targeted to employees and local communities.
Read More »

Reuters Institute
Harvard Business Review
Fast Company
The Wall Street Journal
O'Dwyer's
The New York Times


Virtual Conference:
B2B Forum
, Nov. 3-6 at the at the San Francisco Marriott Marquis. Presented by MarketingProfs.
Virtual Conference:
IPR Bridge Conference
, Nov. 5-6 in Washington, D.C. Presented by Institute for Public Relations.
Virtual Conference:
KMWorld Connect
, Nov. 16-19. All-Access Virtual Attendee Pass: $399

The listing for this issue includes PR job openings and marketing positions — with detailed job descriptions for each. Readers are invited to submit job postings to
jobpostings@cyberalert.com
.