Free Trial
Media Monitoring & Measurement — Customized PR & Marketing Analytics Solutions
Prove and Improve the Effectiveness of Your Corporate Communications with Glean.info Media Analytics
Glean.info delivers all-in-one news and social media monitoring services with advanced PR measurement and market intelligence that includes a customized SaaS dashboard and expert human analysts.
Our free trial allows you to test our paid subscription service using your own key words.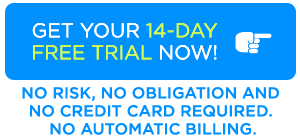 Features & Benefits
Glean.info Media Monitoring and Measurement Services are designed for public relations, marketing and the entire enterprise, including product management, country managers, competitive intelligence, market research, customer service, social media marketing and search engine optimization.
Worldwide news monitoring. Fully-integrated monitoring of news and social media. Monitors 100,000+ online news sources in 250+ languages in 191 countries, closed caption text of news programs on 1,000+ U.S. TV stations, and 25,000 print publications worldwide. Exclusively monitors over 2,000 websites known to produce and spread fake news.
Social media monitoring. Glean.info monitors 90+ million blogs, 100,000 message boards, 200+ video sharing sites, Twitter, Facebook and other social media platforms.
Advanced search functions. Advanced keyword search features, including Boolean and regular expressions (ReX statements), ensure accurate search results that virtually eliminate irrelevant or extraneous items from media monitoring reports. Our search experts help you craft keyword queries that deliver the most thorough and accurate results in both news and social media.
Itemized email alerts. Clients can have multiple, personalized email alerts sent to multiple email accounts in their organization, daily or several times a day at specified times. The flexible alerting system even provides optional customized design with your organization's logo, color palette and design specifications.
An integrated, intuitive dashboard. Our easy-to-learn and easy-to-use online SaaS dashboard integrates all news and social media coverage, Google Analytics, and internal communications data into a single dashboard for a 360-degree view of all your organization's earned and owned media and communications.
Automated charts and graphs and reporting tools provide detailed analysis of your media results in near real time. Choose from hundreds of charts, chart formats and trend periods to visualize and interpret your media results.
Customized PR metrics and analytics. Glean.info can customize the monitoring measurement service to your specific needs and requirements. No need to pay for services you don't want and won't use. We can create customized PR metrics and you can customize your measurement dashboard for different functions, departments, countries and managers.
Expert human analysis. Our experienced human analysts provide deeper, meaningful insights. Software-based analysis often misses nuances and produces inaccurate results. Our expert human analysts, combined with our advanced media monitoring and an integrated PR analytics dashboard, provide more thoughtful analysis and valuable insights.
Enterprise solutions for the entire organization. The Glean.info media monitoring and PR analytics solution serves all departments that benefit from news and social media monitoring and measurement.
Surprisingly reasonable pricing. Quite affordable for small and medium-sized organizations. Less costly than comparable media monitoring and measurement services for large enterprises or multinational corporations.
Superb customer service. We measure our success by the ability of our clients to prove and improve their communications effectiveness; we help our clients succeed.
PR measurement innovators since 1999. Previously known as CyberAlert, we've served the media monitoring and analytics needs of thousands of companies and not-for-profit organizations. The company pioneered the development of online software to monitor digital media - and, with its focus on continuous improvement, offers today's most advanced media monitoring and analytics solutions.
Not ready for a free trial? Sign up for a free online demo. Learn how your organization can benefit from Glean.info's comprehensive media coverage and full-featured media measurement dashboard in a 30-minute free online demo.
Your privacy is important to us. We will not sell or share your information. Glean.info reserves the right to reject any free trial request. One free trial per organization.