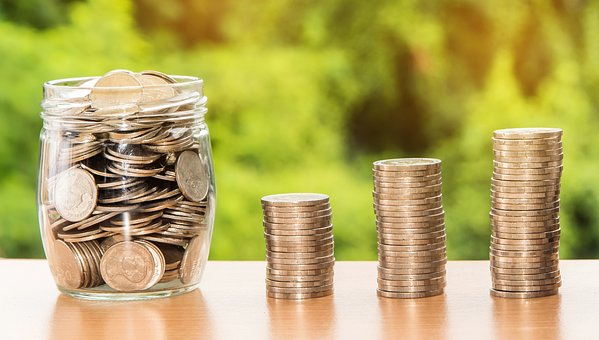 The median public relations salary reached $95,000, up 6.7% from the previous year, reveals the 2019 PRWeek/Bloom, Gross & Associates Salary Survey. The increase outpaced the 3.4% wage increase of the overall U.S. workforce.
Here's a synopsis.
Significant gains at agencies and shrinking gender pay gap helped boost median pay, according to PRWeek. Wage growth was higher at PR agencies (12.9%) than in-house PR departments (6.4%). The agency median was $96,000, up from $85,000 last year. The corporate median was $127,100, up from $119,500.
Corporate HR often mandates smaller pay increases, while agencies enjoy more leeway to increase compensation significantly to reward and promote employees, points out PR Council president Kim Sample.
Among those with five-plus years' experience, the difference between actual salaries of men and women fell 16.7% (or $4,000) year on year. Women in this group reported a 9.9% salary bump, more than double that of men at the same experience level (4.3%). Many corporations have committed themselves to narrowing the gender pay gap.
More PR Pros Stay Put
More PR pros are choosing to remain with current employers, continuing a long-term trend. Only 12% of this year's respondents changed employers in the past year, down from 15% last year, 17% the year before, and 23% three years ago.
That could be because the pace of change in communications has slowed. People no longer think tomorrow will bring a new Facebook or that The New York Times will go bankrupt, Andrew Pray, founder at Praytell, told PRWeek. "Change is still going on, but now much of the focus is on internal optimization," he said.
More employers are providing flexible work time to please employees. For 41% of this year's respondents, flex time was included in their benefits package, a significant 17.1% year-on-year jump. PR pros have previously voiced a desire for flexible work arrangements. This year's survey reveals that more employers have responded to those desires.
For an in-depth view, the full survey can be purchased for $348.
Are the PR Salaries Actually Flat?
The salary report comes with important caveats that throw doubt on its conclusions, asserts Frank Strong at the Sword and Script. The publication reported that median salaries increased because it revised the figures after originally reporting them last year. Based on salaries as originally reported, salaries actually remain flat.
2019: $95,000
2018: $95,000
2017: $91,000
2016: $92,125
The firm that conducts the survey revises the numbers to make a like comparison. However, the revision creates complexity and confusion and reduces transparency, Strong argues. The same surveys report different numbers, and there are several years of reports with conflicting data.
"This survey is a snapshot in time, which is diluted when the publication makes these adjustments," he says. The survey reflects broader economic trends. Despite the economic recovery and low employment rate, wages have generally remained flat.
How to Win Salary Increases
Previous surveys, including last year's PRWeek survey, indicate that data analytics and measurement skills can enhance PR salaries and prestige. "It's about making us smarter, nailing the right insights for clients, and proving the value of our efforts," Golin co-CEO Gary Rudnick told PRWeek last year.
Many communications leaders say both entry-level and experienced PR pros with data analytics skills will be better able to get ahead. Tasks once assigned to entry-level employees are now automated. Communications executives seek to hire people with coding, design and communications skills. Some hiring managers place a premium on data analysis and coding with little emphasis on writing skills.
In a previous survey by the Global Communications Report from USC Annenberg Center for Public Relations, almost two-thirds of PR executives said analytics is a required skill for PR pros. Analytics skills are increasingly important to measure PR campaigns and demonstrate PR's contribution to the corporate business goals.
Bottom Line: Median PR salaries increased over the past year, bolstered by healthy increases at PR agencies. Many executives emphasize that data analytics and PR measurement skills are in high demand and can aid career prospects.
William J. Comcowich founded and served as CEO of CyberAlert LLC, the predecessor of Glean.info. He is currently serving as Interim CEO and member of the Board of Directors. Glean.info provides customized media monitoring, media measurement and analytics solutions across all types of traditional and social media.