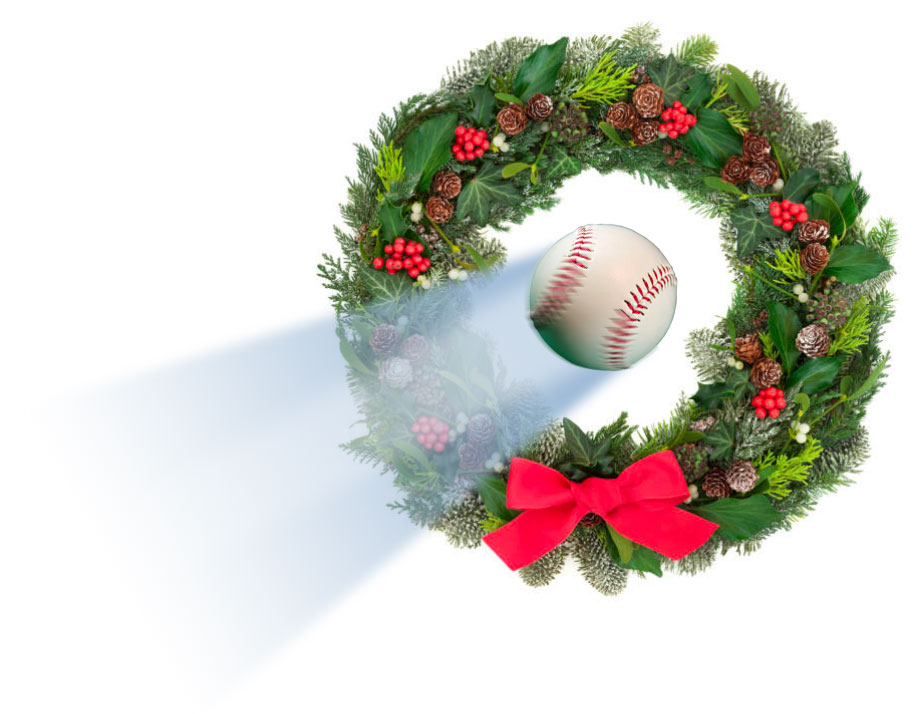 Conventional wisdom calls for PR to avoid media pitching during the holiday season, unless the story has a definite holiday-related theme.
The holidays are a busy season for everyone, according to standard belief. Like most of us, many reporters are away on vacation. Everyone, including reporters and editors, targeted B2B audiences, and consumers in general, is too busy and distracted to pay attention to PR releases. That perception prompts PR agencies and departments to downshift into low gear — or completely stop producing and pitching leading up to and after the holidays.
That's a mistake. The reality is that the holidays can be a great time for a publicity push. Reporters and their audiences are not too preoccupied or busy to consider story ideas or read articles. Reporters at both print and digital outlets still work during December and still have space to fill. Because most PR departments relax, PR pros who pitch in December find less competition for media attention. As hard news slows to a trickle, reporters become hungrier for story ideas.
"Go forth and publicize while the rest of your competitors are busy roasting chestnuts on an open flame," urges Steve Cody, CEO of PepperComm. "They'll be the ones who get scorched in the end."
Cody and other PR experts offer these media pitching tips for PR pros willing to take advantage of the holiday-season's perceived lull.
Be topical. Write an article that connects your organization to a news topic or current trend, such as the economy, a political issue or other business or product trend. Articles offering tips are another popular option. Many publications are more receptive than usual to "how to" articles during the holidays, especially articles that offer tips for surviving the winter or completing seasonal activities.
Find a holiday connection. Some businesses are naturally a better holiday fit than others, but almost any company can find a holiday connection with some creativity. PNC calculates how much items listed in the Twelve Days of Christmas cost in its annual Christmas Price Index. A fuel company could calculate how much oil would have been needed to light candles for eight days.
Produce a year-end summary. Interviews with a few key customers, prospects, company executives or subject matter experts can yield a year-end summary article that can be posted on your company blog and other owned media. You can cover industry trends, mention how your own organization is faring, and ask experts for predictions for next year. You can also submit the article to industry trade publications, regional business publications and other niche publications, an often overlooked PR option.
Make predictions. Looking forward as well as backward can boost content marketing efforts. Predictions for the coming year can earn substantial media mentions toward the end of the year. They can establish executives and clients as experts in their field. Listicles, or list-based articles, are typically well received. Take a contrarian view if possible, but only if it authentically represents the company's position.
"Work very hard to make sure the email subject line for this kind of mailing is anything but "me too" so that media will be less inclined to lump it in with more perfunctory prediction pitches," writes Marijane Funess (now director of PR and marketing at the NHP Foundation) for Crenshaw Communications.
Be inspirational. PR pros typically avoid releasing major product announcements between Christmas and New Year's – a notoriously slow time. But the time period is ideal for publishing positive feature stories.
"PR people face less competition and the media are often hungry for a feel-good story during holiday time," Funess says. Consider examples of outstanding customer service, volunteer activities of employees, or the benefits of company donations.
Social media. Social media users tend to frequent social networking sites more over the holiday season, points out CP Communications. That means the season is a superb time for businesses to increase engagement. Taking advantage of holiday-related hashtags on social media can increase reach. Many consumers request advice on their holiday purchases on social media, increasing opportunities for brands to join conversations. A social media listening service can uncover those opportunities by identifying mentions of your brand, products, competitors and other keywords
Create visual content. PR teams can create a video or podcast on any of the previously mentioned topics, featuring interviews with key employees, customers or business partners. Research shows that social media users are more likely to share visual content like photos, graphics, memes and video, especially when content creators follow best practices for visual storytelling.
Follow pitching best practices. Remember to follow recommended best practices for media pitching, such as targeting the appropriate publications and monitoring media coverage and social media mentions with a media monitoring service.
Repurpose content. Think beyond a single event or article. Try to find ways to get more mileage out of whatever angle you're creating by thinking about how you can make it relevant and evergreen for broader outreach outside of this hook, recommends Angelica Bishop at March Communications.
Reallocate funds to PR. Organizations with funds left in their marketing budgets may benefit from transferring the funds to PR efforts. PR could use the funds to create a contributed article, customer success story, infographic or other content.
Rest and reorganize. The holiday season is a perfect time to catch up on tasks left undone. If your office, or your client's office, does quiet down, take advantage of that time to catch up on some initiatives that have been pushed down the "to do" list during busier times.
Bottom Line: Although many PR pros refrain from media pitching during the holidays, this time of the year offers special opportunities for media relations and content marketing – precisely because PR activity slows. PR pros can take advantage of the fact that both web and print publications still need to fill their digital and paper pages.
This article was first published on Nov. 25, 2015, and updated on Nov. 28, 2018.
William J. Comcowich founded and served as CEO of CyberAlert LLC, the predecessor of Glean.info. He is currently serving as Interim CEO and member of the Board of Directors. Glean.info provides customized media monitoring, media measurement and analytics solutions across all types of traditional and social media.