News Feed | News Aggregation | News Indexing

Worldwide News Aggregation and News Feed Service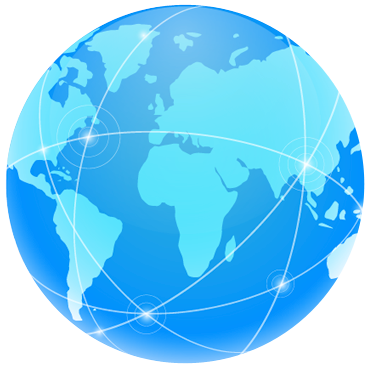 | | |
| --- | --- |
| | More news sources covered |
| | Fewer missing articles |
| | More timely article delivery |
| | Complete, clean body text |
| | Delivered 7/365 |
| | Fewer duplicate articles! |
| | Exemplary customer service |
| | Muuuch lower costs |
Ideal way to add online news to social media monitoring services.
Contact us today for more info!
Call 203-683-7058 or fill out the form to the right »
Omnibus News Feed™ Features
Monitors 80,000+ online news sources in 250+ languages in 191 countries. Includes most every wire service, daily/weekly newspaper, consumer magazine, trade journal and web-only publication in the U.S., UK, and Western Europe. Delivers approximately 1.0 million news articles each day. Of the 80,000+ news sources, 45,000+ are outside the U.S.
Coverage includes Eastern Europe including Russia, Asia including China, Korea, Japan and India, Africa including Middle East (Arabic), and South America. New online news sources are added immediately to the media monitoring list upon client request.
Monitors all new content in all directories and sub-domains of all news websites, assuring all-inclusive coverage (including journalist blogs) with near zero missed articles.
Automatically adjusts frequency of news site monitoring depending on frequency of content updates and the importance of the news source to our customer base. The system monitors the top 10% of worldwide news sites on a near real-time basis and spiders next 10% at least hourly. All other news sites are monitored at least daily — and usually at frequencies of 2 to 4 hours for any news source that updates content daily.
Extraneous copy almost never appears in delivered articles. Advanced software delivers extraordinarily clean copy for virtually every article — just the headline and full body copy of the article, along with appropriate XML meta-tags.
Employs advanced filters to delete 97% of duplicate articles from the same publication on the same day. (With the other 3%, the article title or copy varies enough to be classified as a different story.)
The system automatically revisits an unavailable website every 10 minutes — and posts flags to notify staff of problems in monitoring a given web site, thereby enabling timely trouble-shooting and issue correction.
Every delivered article includes the date and GMT time-found in the XML metatags.
XML contains most every meta-tag you could want. Consistent and transparent online site ranking data is delivered with each article, fully tagged so data can be easily imported into media analysis software.
Content delivery via API with filters to customize for geography, language and media type.
A software-enabled process allows news sites requested by clients to be added within three business days in most cases. Clients can request unlimited news sites to be added to the media monitoring list, provided that the sites meet CyberAlert guidelines as qualified news content providers. Both domestic and international news sites are added upon client request.
Commitment to exemplary customer service. Immediate response to customer issues. Quick fixes. Telephone access round the clock to service and technical personnel.
Bonus: Major Cost Savings
The Omnibus News Feed is delivered at a fixed annual "all you can eat" subscription fee.
CyberAlert customizes the worldwide news feed to specific customer requirements.
Contact:
Bill Comcowich
Founder & CEO
CyberAlert LLC
Dba Glean.info
Direct Desktop: 203-683-7058