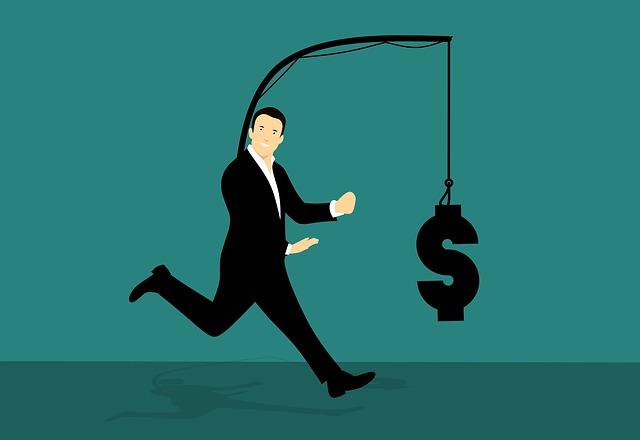 More employers recognize the power of employee advocacy on social media. They've learned that employees offer an authentic and cost-efficient way to spread company PR and marketing messages. Consumers trust personal connections more than brand marketing or promotion. Employees are widely available and can both defend and promote their organization. They can also recruit job applicants and support their employer's positions on industry or social issues.
Many companies offer employees incentives to voluntarily promote the brand's message on their personal social media accounts. Rewards typically include prize drawings, company logo items, extra time off, or simply just cash. But some PR and marketing caution against the strategy. They question if it's effective or ethical.
Motivated by Rewards
If authenticity is the goal, then what happens when employees share messages only for a reward? "Organizations need to ask themselves if their actions are intrinsically motivating employees to engage in the desired advocacy behavior or simply motivating them to get the reward?" writes Patrick Thelen, a research editor for the Institute for Public Relations' Organizational Communication Research Center.
If employees learn to expect a reward for every action, what happens if the company must curtail incentives because of financial constraints or other unforeseen circumstances? Most likely, the abundant "authentic" sharing will plummet.
More companies have turned employee advocacy into a game by rewarding those who gain the most impressions, likes, or shares. While that strategy can engage employees, it may stall if the same handful of people keep winning. Overemphasizing vanity metrics may not produce meaningful results.
PR Risks of Job Reviews
Employee advocacy has become a favorite HR strategy for recruiting job applicants. Companies may ask employees to announce job openings and encourage – and sometimes pressure – employees to post positive reviews on workplace rating sites like Glassdoor.
PR experts urge companies to avoid pressuring employees to post dishonest ratings. Besides being unethical, the practice risks PR damage when bogus reviews are eventually exposed. And it won't improve recruitment over the long run. The employees will eventually quit and post negative reviews – including complaints about being coerced to post fake reviews.
Preferred Alternatives to Employee Incentives
Explain why employees have a vested interest in the organization's success and show them how their social media advocacy can help the organization reach its goals.
Provide frequent, targeted, and easy-to-consume information that employees can share on social media and, at the same time, makes each team member feel essential to the overall organization, recommends Krzysztof Kazibut, general manager of Bambu by Sprout Social, in a Convince & Convert article.
Make it easy for them. Gather content in a central hub and explain why it's important to different groups within your organization. Provide suggested messages that employees can personalize when possible and provide training and guidelines to satisfy compliance and regulatory concerns. Most importantly, let employees add their own thoughts or tweak the language in their own voice. "The intent is to empower your people to share important information while positioning themselves as trusted experts in their fields," Kazibut says.
Through social media listening, identify employees who already defend the organization online and share the brand's content. Once you've trained them to use their social profiles, you have your internal leaders who you can then use their experiences for a larger program, advises Michael Brenner, CEO of Marketing Insider Group.
Help employees establish themselves as industry experts when they share informative, thought-provoking content that mentions their company. That strategy is especially effective for B2B firms.
Share social media successes. Collect and share testimonials from sales representatives who have seen an increase in revenue due to social media marketing through employee advocacy. Identify new employees who learned about the position through social media.
Bottom Line: Giving employees rewards for sharing company marketing and PR messages on social media may defeat the purpose of employee advocacy. While incentives can augment employee advocacy, over-emphasizing the tactic is ill-advised, experts warns. Instead of doling out cash, free products or other perks, brands can motivate employees in other ways.
William J. Comcowich founded and served as CEO of CyberAlert LLC, the predecessor of Glean.info. He is currently serving as Interim CEO and member of the Board of Directors. Glean.info provides customized media monitoring, media measurement and analytics solutions across all types of traditional and social media.