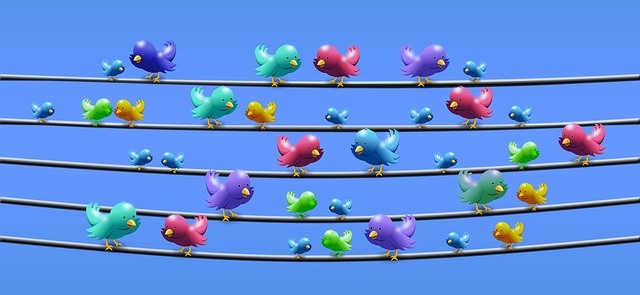 It's official. Twitter has doubled its maximum character limit from 140 to 280. While PR and marketing experts give the 280-character limit mixed reviews, many are probably eager to try longer tweets, or at least stop worrying about exceeding Twitter's tight constraints.
Twitter's research indicates 9 percent of tweets in English hit the 140-character limit, which often frustrates users. When Twitter tested the 280-character limit with a small group of users in September, only 1 percent of tweets hit the 280-character limit, says Twitter Product Manager Aliza Rosen on the company blog. Users in the experiment gained more engagement, acquired more followers, and were more satisfied with their ability to express themselves.
The 280-Character Novelty
Many people initially reached the full 280 limit during the test, but the novelty soon wore off and people generally returned to shorter messages, Rosen says. Only 5 percent of tweets were longer than 140 characters. That means users' feeds will not clog with longer tweets as many fear.
Not surprisingly, many users have criticized the longer limit, saying Twitter needs to address its main problem of bots and trolls. Some fear more space will cause companies to fill more space with marketing messages. Others fear the longer limit will allow more space for abusive and inflammatory attacks, a frequent criticism of the network.
"It will be pretty interesting to see what President Trump does with it, for sure," Kelley Heider, a crisis communications expert at SSPR, told CNET. Like some other users, Trump often posts tweets one after the other to circumvent the character limit and complete his thought – or to add another thought to the original tweet.
Do Get Upset, Get Creative
It's not worth getting upset about the longer limit, argues Ross Simmonds, a digital strategist, founder of Crate, a content curation tool. Simmonds proposes 11 creative ways to take advantage of the extra space. Here are several:
Include multiple links in one tweet. You no longer need to annoy followers with consecutive tweets. You can share several links on the same topic.
Share the same message in different languages. Canadians should love this ability.
Create word art. You can use different letters to create shapes or patterns like this happy birthday message.
Create emoji patterns. Create your own emoji patterns based on your brand's story and its unique features. Consider the volleyball and heart patterns from Mizuno Volleyball.
Share a photo with repetitive text. Oregon Zoo did this in its tweet of a photo of an otter and the word "otters." The tweet received more than 9,200 retweets and 29,770 likes.
Here's another tip: Say you don't need the extra space to promote your brand's most desirable features. Don't forget the #280characters hashtag. Krispy Kreme used this technique in its tweet of a photo of its glazed donuts: "Who needs #280characters? A picture is worth a thousand words."
Who needs #280characters? A picture is worth a thousand words. pic.twitter.com/IVEA3GqHyY

— krispykreme (@krispykreme) November 8, 2017
More Clarity for Communicators
More characters will help communications professionals post clearer, more informative messages, says Dave Musson at Net Natives, a digital marketing agency serving higher education institutions. That can be especially valuable during a PR crisis.
Musson offers three tips:
Perform A/B testing to compare results of longer and shorter tweets over time. Expect a spike in popularity of longer tweets due to novelty.
Beware of formatting issues when you get creative with line breaks and emoji.
Don't feel compelled to use all 280 characters. That's just the maximum. When you do exceed 140 characters, it will probably only be a few characters — and that's fine.
More Characters May Cause More Problems
How well marketers take advantage of 280 characters is difficult to predict. While more space will allow greater creativity, it could also demand more time and resources, warns Forbes contributor AJ Agrawal.
Don't assume longer messages will be more interesting to viewers, he stresses. "It will be easy to get in on Twitter marketing, but it will be more challenging and complicated than ever to master it with 280 characters," Agrawal says. "Having too many characters to work with can definitely be a problem when trying to keep your content interesting."
Final thought: Stick with the David Ogilvy formula of using shorter and fewer words to express ideas and promote products. Today more than ever, brevity works … especially on Twitter.
Bottom Line: Twitter's new 280-character limit offers marketers more room for creativity. While communications professionals may be tempted to take advantage of more space on Twitter, experts advise not to use all the characters just because you can. Sticking with the shortest possible message to convey the idea probably remains the best approach, although brands with the right creative touch will surely benefit from the larger limit.
William J. Comcowich founded and served as CEO of CyberAlert LLC, the predecessor of Glean.info. He is currently serving as Interim CEO and member of the Board of Directors. Glean.info provides customized media monitoring, media measurement and analytics solutions across all types of traditional and social media.