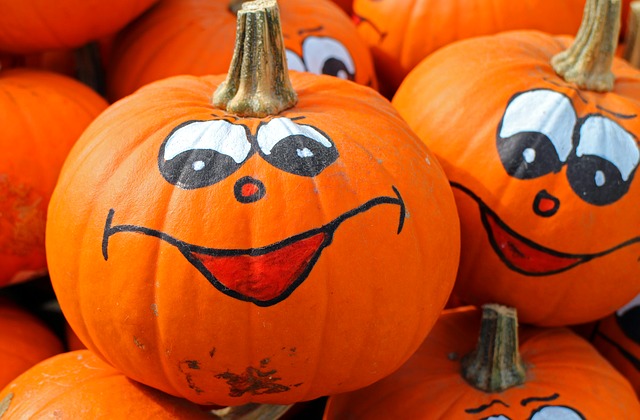 Halloween may prompt more consumer spending than any other holiday except Christmas. Halloween spending will reach a record $9.1 billion in the U.S. this year, the National Retail Federation predicts. Most shoppers will buy candy, costumes and decorations.
With some creativity almost all businesses can find a Halloween connection to boost their PR and marketing message. These tips will help companies gain publicity and increase awareness of their products through Halloween-related themes.
Host a contest. Host a contest for costume makers, pumpkin carvers or chefs. Businesses promoting their physical locations can invite people to visit their locations, advises Annie Pilon at Small Business Trends.  Digital marketers can ask customers to submit photos to their websites social media pagers. Ideally, your products will be featured in contests. Allow everyone to vote for the winner. This will encourage the entrants to send their friends to vote for them, either in person or online. More sales and brand exposure will follow," says Leslie Handmaker, marketing manager at Next Day Flyers.
Give out branded promotional products related to the holiday, such as trick-or-treat bags with the company logo. Companies like ShowYourLogo.com will print the business name and logo on bags.
Plan a "flash haunting." Have group of people dress in Halloween costumes and perform a dance or other activity in a public place, suggests Robert Drumm, marketing manager at AC Lens. He calls the PR stunt a flash haunting. The stunt should last long enough to be videoed. It can then be posted online and promoted on social media.
Dress up your building. Retailers can gain most with Halloween-themed window displays, but other businesses can also decorate their stores and offices with items related to the holiday. Marketers can publicize photos and videos of the decorations – including the company logo.
Host an event. A costume party remains a popular choice, but you could also do something more creative. A nail salon, for instance, could host Halloween-themed nail art lessons.
Publicize your Halloween activity. Seasonal activities often attract reporters' interest. Each year there are many calendar events about Halloween or Christmas that will generate stories in the media. From a media perspective, stories around these events remain interesting and newsworthy every year, says PR expert Catriona Pollard is the author of From Unknown to Expert. Events that feature kids are especially attractive to the media.
Share advice on social media. Share tips, advice and tricks that will help people prepare for the holiday. With creativity, you can find ways to relate your organization or product to Halloween. Coffee company Chameleon Coffee connected their product to the season by highlighting the scary idea of a morning without coffee, Twitter notes in a blog post on what to tweet about this Halloween. Dunkin Donuts publicizes its use of orange-colored powdered sugar and frosting during October.
Share video. Videos tend to gain more interactions on social media. Twitter notes that 90% of its video views are on mobile. You can quickly create a Halloween-themed video with your mobile phone.
Include hashtags. Including hashtags on relevant posts can help reach a broader audience. Hashtags such as #Halloween, #TrickorTreat and or #DIYCostume are popular on Twitter. You can also create your own hashtag to promote your event, contest or seasonal product. Stone Brewing Co. created #FrighteninglyFresh to promote its seasonal beer. A tool like Hashtagify can provide guidance into relevant hashtags and ensure you're using the right ones.
Enter conversations. Social media listening can reveal opportune moments to connect with social media users. Insert yourself into the conversation – but not just for the sake of it. The point is to share your brand, add value and increase engagement.
Find user-generated content. Social media listening can locate positive mentions of your brand that you can repost. Remember to ask customers for permission to repost their user-generated content and give them credit for their content.
Bottom Line: Consumers may spend more on Halloween this year than ever. But businesses don't have to sell candy or costumes to take advantage of the substantial PR and marketing opportunities the event offers. Almost any business can find a way to create a Halloween-themed marketing or PR campaign.