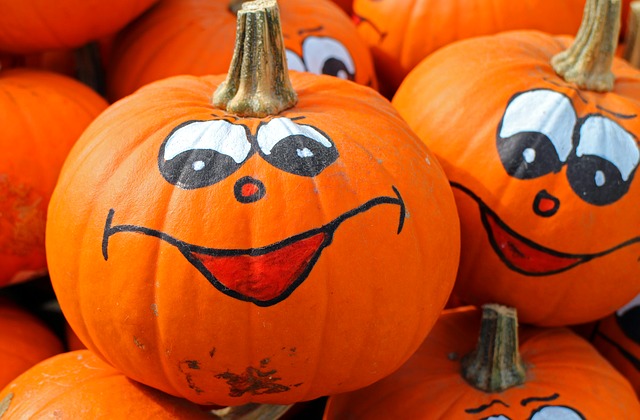 Marketing and PR pros may need to work a little harder and find more creative Halloween marketing ideas as Halloween spending is projected to dip this year.
Shoppers say they'll spend an average $86.27, down just slightly from last year's record $86.79, according to the National Retail Federation's annual survey. That works out to $8.8 billion in total spending, down from last year's $9 billion. It's not clear if consumers are curbing spending due to an expected recession or just using their money for other purposes.
Nevertheless, this year's total spending is expected to be the third-highest in the survey's 15-year history, after the record $9.1 billion set in 2017. A total of 172 million people plan to celebrate Halloween – 68 percent of those surveyed – down from 175 million last year.
Consumers Look to Social Media for Ideas
Social media could offer a solution to PR and marketing personnel trying to place their brands in front of potential customers. More consumers are turning to social media for Halloween costume and decoration ideas this year, according to the NRF survey conducted by Prosper Insights & Analytics.
"Spending hasn't changed much over the past few years, but we are seeing a noticeable increase in consumers whose Halloween purchases are inspired by their friends, neighbors and even celebrities on social media," NRF President and CEO Matthew Shay said in a press release. "Retailers expect to have another strong Halloween season and have stocked up on candy, decorations and the season's most popular costumes."
Even with more subdued Halloween spending, the holiday offers superb PR and marketing opportunities for both small and large businesses and not-for-profit organizations. With some creativity almost every business can find some Halloween connection to boost their PR and marketing messages.
Businesses as well as nonprofits can follow these steps to take advantage of the growing popularity of social media:
Dress up your building – and your social media profile. Retailers have created Halloween-themed window displays, and other businesses have decorated their stores and offices with items related to the holiday. But any business, nonprofit or other type of organization can dress up their social media profiles with a Halloween theme. Change the color scheme of cover photos or add some spider webs and pumpkins, suggests Veronika Baranovska at Sendible Insights. If possible, add the same graphics to your website or app. Just remember to remove them after Halloween.
Share advice on social media. Share tips, advice and tricks that will help people prepare for the holiday. With some research and creativity, you can find ways to relate your organization or product to Halloween. Coffee company Chameleon Coffee connected their product to the season by highlighting the scary idea of a morning without coffee, Twitter notes in a blog post. Dunkin' Donuts (now being rebranded as Dunkin') publicized its use of orange-colored powdered sugar and frosting last October.
Visual. Photos and videos attract attention and boost engagement social media. Twitter notes that 90% of its video views are on mobile. You can quickly create a Halloween-themed video with your mobile phone. Show videos or photos of your staff dressed in Halloween costumes or your office or products in a Halloween theme. Of course, you need to prepare it in advance.
Include hashtags. Including hashtags on relevant posts can help reach a broader audience. Hashtags such as #Halloween, #TrickorTreat and or #DIYCostume are popular on Twitter. You can also create your own hashtag to promote your event, contest or seasonal product. A tool like Hashtagify can provide guidance into relevant hashtags and ensure you're using the right ones. Stone Brewing Co. created #FrighteninglyFresh to promote its seasonal beer. Although hashtags remain a powerful tool for promoting brands, inappropriate use or overuse of hashtags can backfire and damage an organization's marketing efforts. Be sure to understand social media networks' different guidelines for hashtag use
Enter conversations. Social media listening can reveal opportune moments to connect with social media users. Insert yourself into the conversation – but not just for the sake of it. The point is to share your brand, add value and increase engagement.
Find user-generated content. Social media listening can locate positive mentions of your brand that you can repost. Remember to ask customers for permission to repost their user-generated content and give them credit for their content.
More Halloween Marketing Ideas
Host a contest. Host a contest for costume makers, pumpkin carvers or chefs. Local businesses or franchises can invite people to visit their locations, advises Annie Pilon at Small Business Trends.  Digital marketers can ask customers to submit photos to their websites or social media pages. Ideally, your products will be featured in contests.
Allow everyone to vote for the winner. "This will encourage the entrants to send their friends to vote for them, either in person or online. More sales and brand exposure will follow," says Leslie Handmaker, marketing manager at Next Day Flyers.
Give out branded promotional products related to the holiday, such as trick-or-treat bags with the company logo. Companies like ShowYourLogo.com and most any other advertising specialty organization will print the business name and logo on bags. Order early to assure on-time delivery.
Plan a "flash haunting." Have a group of people dress in Halloween costumes and perform a dance or other activity in a public place, suggests Robert Drumm, marketing manager at AC Lens. He calls the PR stunt a flash haunting. The stunt should last long enough to be videoed. It can then be posted online and promoted on social media. Invite local TV stations and video bloggers to cover the event – or supply them with video.
Host an event. A costume party remains a popular choice, but you could also do something more creative. A nail salon, for instance, could host Halloween-themed nail art lessons.
Publicize your Halloween activity. Seasonal activities often attract interest from local journalists. The media covers many events about Halloween or Christmas. From a media perspective, stories around these events remain interesting and newsworthy every year, says PR expert Catriona Pollard, the author of From Unknown to Expert. Events that feature kids are especially attractive to the media. Instead of letting your PR activities wander like a zombie, establish a clear PR goal and clear plan on how to target the right audience and right publications, Pollard adds.
"If your PR strategy is effective you may receive a 'treat' by gaining great media coverage for your business," Pollard says. "When your business is featured in the media it can help to build your brand, reach your target audience with your message and boost your reputation."
Consider an animal option. Pet costumes continue to gain popularity, especially among millennials. Almost 20 percent of Halloween celebrants plan to dress their pets in costumes this year up from last year's 16 percent, according to the National Retail Foundation. That trend opens the door to pet-themed PR or marketing ideas, such as pet costume contests or branded pet costumes.
Partner with a non-profit. Run an activity in partnership with or that benefits a non-profit organization. Halloween is a natural for children's activities in association with a non-profit.
Bottom Line: Even businesses that don't sell candy or costumes can take advantage of the substantial PR and marketing opportunities Halloween offers. Creating a Halloween-themed marketing or PR campaign can boost most any business.
This article was first published on Oct. 12, 2017, and updated on Oct 1, 2019.
William J. Comcowich founded and served as CEO of CyberAlert LLC, the predecessor of Glean.info. He is currently serving as Interim CEO and member of the Board of Directors. Glean.info provides customized media monitoring, media measurement and analytics solutions across all types of traditional and social media.