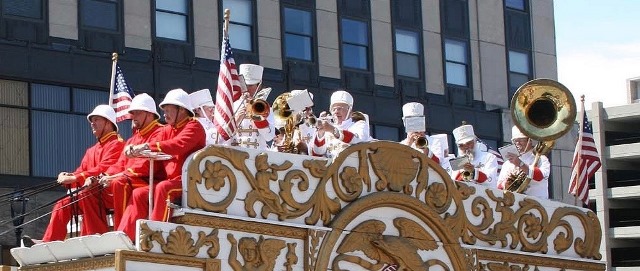 Social media channels have embraced the stories feature first introduced by Snapchat. Now may be the time to employ stories as a PR and marketing tool. The stories feature compilations of photos over a 24-hour period to, uh, tell a short story. Snapchatters often use the feature to share an adventure or experience with friends.
Snapchat Stories allow users to compile posts that last 24 hours. Instagram, Facebook, Skype, Messenger, Facebook and even some dating apps have copied the feature or replicated similar versions.
YouTube is the latest platform to jump on the stories bandwagon. YouTube's is beta testing its own version of stories, called Reels, with a select group of creators. Creators can upload mobile videos of up to 30 seconds each, than add music, text and other features. Unlike stories on other platforms, explains Tech Crunch, Reels won't expire.
The Facebook Potential
Although Facebook Stories hold enormous potential because of the network's large user base, PR and marketing pundits say it has yet to gain traction and it's not clear if or when it might. For now at least, Snapchat and Instagram present the main options for stories, although PR and marketing pros should keep an eye on Facebook.
The stories feature has become fundamental to all platforms, says UK-based PR expert Chris Norton. "The social platforms want us to make them part of our social experience," Norton blogs. "They may not be flying on all platforms just yet but they soon will be and with Mr. Zuckerberg so intent on sending Snapchat under, it's certainly something to keep a close eye on."
Stories offer marketers an excellent way to humanize their organizations. They allow brands to display creativity and connect to audiences by providing an "insider view" of their businesses, says Emma Wiltshire at Social Media Today.
Advice for Producing Brand Stories on Social Media
Consider these factors before embracing stories:
Analyze audiences. Compare networks' audiences to your own target audience. Snapchat attracts younger users. Instagram users are just slightly older; average age of Facebook users is much older. Snapchat users expect casual, creative images. Instagram users prefer more polished content.
"Whether you decide on Instagram or Snapchat, the best course of action is to choose one and commit to it," recommends Jamie Izaks, president and co-founder of All Points Public Relations.
Consider other network differences. In addition to their demographics, consider the platforms' other differences, including their interfaces, analytics and advertising options. Social media platforms constantly revise and add offerings as they compete for users and advertisers; keeping abreast of updates requires continual vigilance.
Maintain an active presence. Post colorful, fun videos and photos daily, and keep stories to a respectful length. No one wants to watch a story that's more than one minute long, Izaks says.
Consider advertising. You may have an account with plenty of followers and don't feel the need to invest in ad space, but buying ad space is often the most effective form of reaching an audience, Wiltshire says.
Learn about best practices for gaining followers and increasing engagement on Instagram and Snapchat, such as adding hashtags, writing captions and completing your bio.
Consider influencer marketing. Encouraging or paying social media influencers to promote your brand can be extremely effective. "Stories is another space where you can capitalize on the power of influencers over the market," Wiltshire says.
Bottom Line: Stories, which allow users to group and share their images and videos, are becoming pervasive on social media. Many PR pros and marketers can benefit by creating stories for their brands. As social media platforms update features, it's critical for PR and marketing to remain aware of popular trends and how they can be applied to PR and marketing goals.