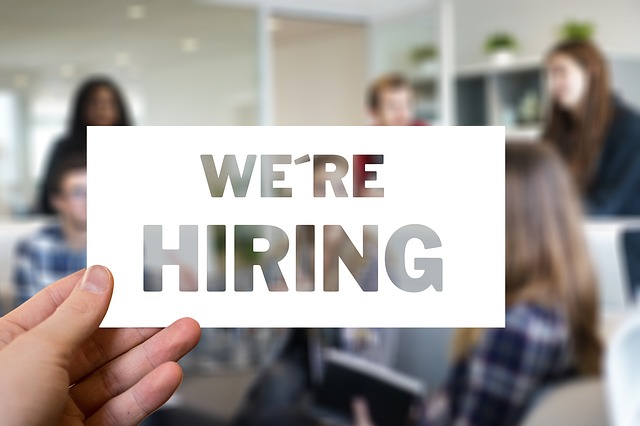 Prospective employees frequently view Glassdoor ratings of companies when applying for positions and considering job offers. That's why many corporate HR and communications personnel strive to maintain favorable Glassdoor ratings. They've learned that Glassdoor ratings impact employer branding and the company's overall image.
Some take the endeavor too far. Some companies manipulate Glassdoor ratings by pressuring employees to give favorable ratings, according to a recent Wall Street Journal article. The Journal's analysis of millions of anonymous reviews posted on the site identified more than 400 companies with unusually large single-month increases in reviews. Ratings were disproportionately positive during most of those surges.
Last summer, employees of mortgage lender Guaranteed Rate posted a stream of negative reviews about the mortgage broker on the ratings website. One reviewer commented: "An American sweatshop." Another: "Worst company I ever worked for."
Guaranteed Rate Seeks Guaranteed Ratings
The company's rating fell to 2.6 stars out of possible 5. Worried that negative reviews might hurt recruiting, Guaranteed Rate CEO Victor Ciardelli instructed his team to encourage employees to post positive reviews, the Journal reported. Employees flooded Glassdoor with hundreds of five-star ratings in September and October. The company's rating jumped to 4.1.
The analysis also found spikes from SpaceX, Elon Musk's space exploration company, SAP, the software giant, and LinkedIn among others. Companies sometimes solicit employees to leave positive reviews to win a place on Glassdoor's coveted Best Places to Work list.
Commentators said they were not surprised at the allegations. At least a few Glassdoor users have complained that businesses pressure employees to post positive reviews. "Don't try to manipulate Glassdoor ratings. It just exposes you further," commented one.
Don't Try This at Work
PR experts recommend companies to steer away from the manipulative practices.  "Do not do this. Under any circumstances. Ever," urges Shel Holtz, director of internal communications at WEBCOR Builders in his newsletter
Besides being unethical, pressuring employees to post false reviews risks PR damage when bogus reviews are eventually exposed. And the practices won't improve recruitment over the long run as new hires will quit after learning about the corporation's culture first hand.
Organizations walk a fine line when encouraging employee ratings. It's not clear how many of the reviews the Journal cited were dishonest. Company spokespeople said they encourage employees to post Glassdoor reviews — not dishonest reviews.
Guaranteed Rate told employees of their "collective responsibility to provide positive feedback," the Journal reported.
Guaranteed Rate said it was only following Glassdoor's policy of encouraging employees to rate the company on the site. "We followed Glassdoor's policy, reaching out to employees to encourage participation with honest feedback about how they viewed working for Guaranteed Rate," a spokesperson for the company told HousingWire.
"Whether the company deserved those ratings or not is an entirely different question," notes HousingWire Editor Ben Lane. "Only the company's employees know for sure."
Proper PR & Marketing Strategies for Glassdoor
Companies can employ strategies on Glassdoor that go beyond encouraging good reviews.
HR should work closely with PR & marketing to improve the company's image among potential employees. "Glassdoor is a marriage between marketing and HR, but if you're doing it solely to improve your Glassdoor rating, you're doing it wrong," writes Elliot Schimel, CEO of Mission Control Marketing, in Forbes.
Create a business account and a page on the platform. Respond to both positive and negative reviews. Responding to negative reviews is especially helpful as it shows a responsive organization.
View negative reviews realistically. Complaints can reveal areas that need improvement. Resolving issues will not only improve company's rating but make a better place to work.
Monitor page analytics which can provide a wealth of information.  "It's important that the marketing department take the lead here because the analytics gathered are similar to those used for social media and websites, which is commonly the domain of marketing," Schimel says.
Bottom Line: Some companies pressure employees to write positive reviews on Glassdoor, a job ratings forum, in order to improve their ratings, a media report alleges. Communications experts criticize that practice. Instead of pushing – or encouraging — employees to write good reviews, companies can gain more from the site through other strategies. Perhaps most importantly, organizations can measure morale of their workforce and learn how to improve company culture.
William J. Comcowich founded and served as CEO of CyberAlert LLC, the predecessor of Glean.info. He is currently serving as Interim CEO and member of the Board of Directors. Glean.info provides customized media monitoring, media measurement and analytics solutions across all types of traditional and social media.