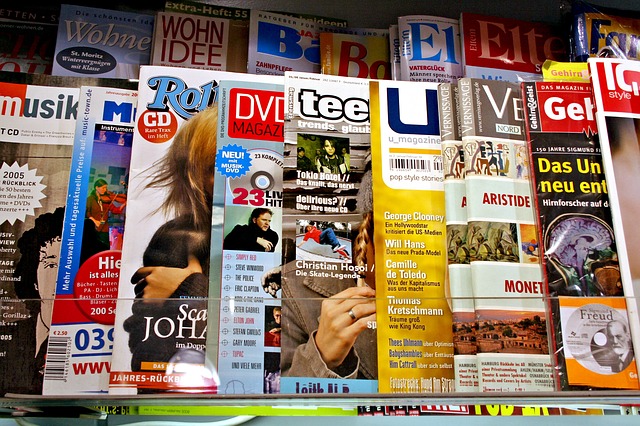 Print magazines are going the way of the dinosaurs. They're struggling financially and are disappearing in droves. That's the common assumption anyway.
Without print magazines, PR would be deprived of a valuable media outlet. Magazines can be especially valuable for reaching niche audiences. Some serve extremely desirable audiences, such a high-net worth households and connoisseurs of high-end products.
Turmoil and Turnover in Magazine Publishing
Several editors at well-known magazines recently announced their departures. Graydon Carter announced his retirement after 25 years as Vanity Fair editor. Top editors at Time, Elle and Glamour announced their departures within a span of a couple weeks. Jann S. Wenner is selling his controlling stake in Rolling Stone after a half-century. The New York Times called the departures a sign that the long-predicted death of print magazines is now at hand.
Eager to cut costs, publishers wish to dispose of high-priced celebrity editors. Many are being replaced by younger, supposedly more digital savvy editors willing to experiment with new types of content. Desperate for revenue, publishers are trying live events, podcasts, video, and partnerships with outside brands. Their print products have become afterthoughts.
Revenue at Time Inc., for instance, has declined every year since 2011, the Times notes. It hopes to cut $400 million in expenses over the next 18 months. At least several publishers have been sold or are up for sale, indicating turmoil in the industry.
Magazines may become like vinyl records, technologically obsolete but admired by a small group of eccentric collectors.
Where Magazines Survive and Thrive
But some magazine experts say they are holding their own and even doing quite well in some instances.
Last month saw the introduction of 18 new frequency titles, according to Samir Husni, founder and director of the Magazine Innovation Center at the University of Mississippi's Meek School of Journalism and New Media. Frequency titles, "the life blood of the industry," are regularly published magazines, says Husni, known as "Mr. Magazine." They don't include specials, annuals or bookazines. The number of new periodicals was fairly typical for this year. The new magazines usually cater to niche interests or particular geographic areas.
"What we're seeing is the demand for print products from consumers is still very strong," Meredith President and COO Tom Harty told Husni in an interview. "We like to say that 20 years ago we printed 7.6 million copies of Better Homes and Gardens each month, and today we print 7.6 million copies per month too."
The Crowdfunding Boost
Niche magazines may dominate the industry. Crowdfunding sites like Kickstarter provides journalists and enthusiasts access to capital to launch niche print magazine products in a way not possible before, according to Pew Research.
The dismal revenue and circulation figures of consumer publications and the broad magazine industry are irrelevant to those niche publications.
"I have made the case before that small publishers and large publishers are not even in the same industry anymore," says printing/publishing industry consultant Bob Sacks, "Print's sustainability will be found in smaller circulation titles that can cross the divide and move from a commodity publication to a must-have, addicting, luxury product. To those petite titles the overall industry declines are meaningless."
PR needs to seek out and build relationships with those niche publications.
Bottom Line: The magazine industry has split into two distinct worlds: Large consumer publications experiencing financial difficulties and small niche publications. Those specialized magazines offer PR departments a viable publicity avenue they cannot ignore.