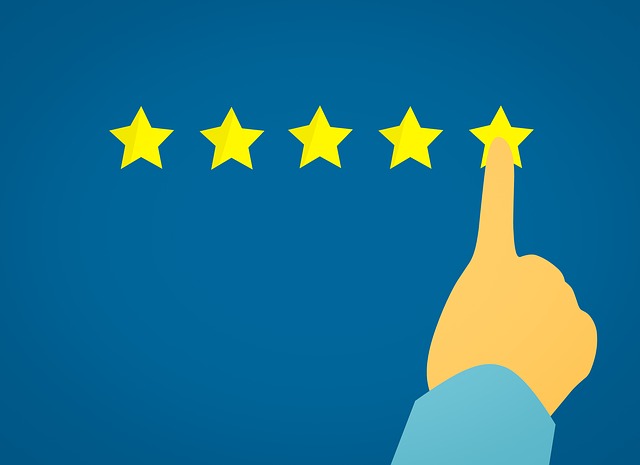 Businesses realize that online reviews have become a deciding factor in consumers' purchase decisions. Some fear negative reviews will ruin their reputations. The vast majority of shoppers (84 percent) trust online reviews as much as a personal recommendation and 74 percent say positive reviews make them trust a local business more, according to a BrightLocal survey.
Many businesses go to great lengths to solicit positive reviews and eliminate bad ones. Some offer customers perks for favorable reviews. Some unscrupulous business managers have been known to pay others to post fake reviews, threaten to sue customers who post bad reviews, or post fake reviews that lambast competitors. Diligent, honest businesses monitor review boards, respond to consumer complaints, apologize for blunders and offer discounts to unhappy customers.
A new study of online reviews demonstrates how responding to online reviews protects online reputation in ways companies might not have imagined.
Hotel Ratings Improve
Davide Proserpio, assistant professor of marketing at University of Southern California, and Giorgos Zervas, assistant professor of marketing at Boston University, examined tens of thousands of hotel reviews and responses from TripAdvisor. They found that hotels received more reviews and better reviews after they started responding to reviews, they explained in the Harvard Business Journal.
Hotels received 12 percent more reviews and their ratings increase by 0.12 stars on average. Even such modest ratings improvements produce substantial gains in customer perceptions, the researchers say, noting that TripAdvisor rounds average ratings to the nearest half star. About a third of the hotels studied increased their ratings by half a star or more within six months of their first management response.
Could hotel renovations have caused the ratings improvement? The researchers say no. Most hotels answered reviews on TripAdvisor but not on Expedia. That allowed Expedia reviews to serve as a control group. While TripAdvisor ratings improved, Expedia ratings remained unchanged. That indicates that hotel renovations did not cause improved ratings.
Why Ratings Improved
Ratings by users who were exposed to management responses were about 0.1 stars higher than ratings by those who were not. Perhaps surprisingly, responses to positive comments had the same impact as answers to negative reviews.
If consumers notice that a manager responded to past reviews, they might decide not to leave a trivial or unsubstantiated negative review, to avoid a potentially uncomfortable online interaction with the manager, the researchers explain.
Consumers who had read past management responses were less likely to leave short reviews. Consequently, hotels experienced a sharp drop in short negative reviews. They still sometimes received longer negative reviews, but at least those contained constructive feedback that enabled managers to improve service.
By monitoring and responding to reviews, managers can respond constructively to the inevitable negative reviews, the researchers conclude. When they do, they can improve their firm's ratings and reputation.
The Importance of Monitoring
Many businesses rely on a media monitoring service to identify mentions of their company and products on online review boards as well as social media. By identifying mentions on social media, monitoring services enable PR or customer service representatives to respond to complaints and questions before negative comments can grow into a public relations issue.
Because of the value of positive reviews, experts urge businesses to request online reviews soon after the transaction. "For services, strike while the iron is hot, like after a particularly good coaching session, or once the deliverables have been met with glee by your client," recommends Brook B. Sellas, founder and chief digital strategist of B Squared Media, in a Business 2 Community article.
"Smart companies ask every customer to share honest feedback — and they display all of it," advises Mark Lange, CMO of Reputation.com. "Over time, this approach almost always ensures that your business's online profile will reflect its true reputation."
Bottom Line: Responding to negative online reviews reduces the number of negative reviews and improves ratings overall, new research reveals. That's especially valuable since online reviews drive consumer purchase decisions. The research shows that monitoring and responding to reviews is a critical element of managing online reputations.
William J. Comcowich founded and served as CEO of CyberAlert LLC, the predecessor of Glean.info. He is currently serving as Interim CEO and member of the Board of Directors. Glean.info provides customized media monitoring, media measurement and analytics solutions across all types of traditional and social media.