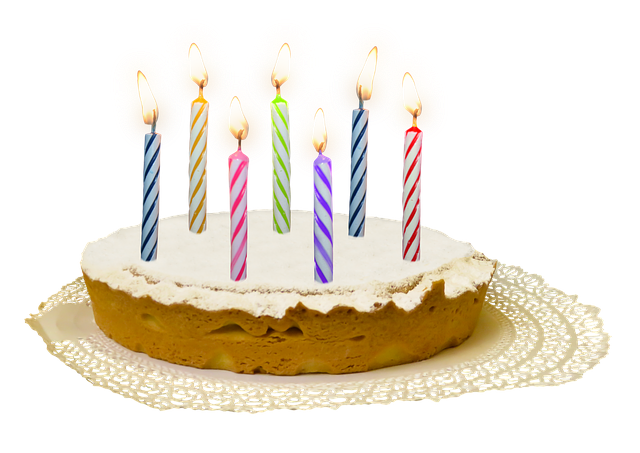 Birthdays offer superb PR and marketing opportunities, especially on Facebook with its precise targeting ability and extensive user data. In fact, Facebook advises marketers consider the occasion a "birth week."
People are 1.84 times more likely to celebrate a milestone birthday over several days, according to research from Facebook. People in the UK are twice as likely to extend their birthday celebrations. People who celebrated their birthday over several days were 3.2 times more likely to book a special getaway. That's good news for brands that have a longer time frame to market birthday-related goods and services.
People prefer to receive birthday wishes through Facebook rather than through cards because the network allows instant responses, the research states, although that finding may apply more to Facebook users more than the general population.
People check Facebook more frequently on their birthdays. Facebook users start birthday event creation about 14 days before their birthday, with the peak happening four or five days before the actual day.
Specific Birthday Marketing Targeting Options
Facebook's birthday targeting tool offers a superb tool for reaching customers. Marketers can access the feature within the 'Detailed Targeting' element of the ads creation process. The term 'Birthday' will bring up specific month options.
Marketers can target customers weeks or months before birthdays, close friends of people with upcoming birthdays, users within certain age brackets and other demographic factors.
Many people treat themselves with birthday gifts. "This is a key element of birthday targeting which some may overlook – while reaching their friends is a good way to promote relevant gift ideas, advertising to the people themselves could also be a clever tactic to maximize this targeting option," points out Andrew Hutchinson at Social Media Today.
Stress the Birthday, Not Marketing
The key to successful birthday marketing is to send consumers a gift, not a discount, asserts Susan Baroncini-Moe, CEO of Business in Blue Jeans. A discount is an ad; it's not a gift. Most customers will consider a discount a ploy to encourage them to spend more.
"There's a special place in Hell for people who use birthdays as an opportunity to advertise their businesses on Facebook timelines, under the guise of saying "'Happy Birthday,'" she says. "Wishing someone Happy Birthday should be a pleasant, relationship-building moment. It is not a moment for you to hawk your wares or services."
Offering something for free – a cup of coffee, an ice cream cone or meal – builds relationships. The strategy recognizes loyal customers and builds good will by giving something without expectation getting something in return.
It can also win customers. A restaurant that provides a free meal for birthdays knows people probably won't eat alone.
Service-based business can seek creative ways to make clients feel special, she adds. A financial advisor sent birthday cards with a lottery ticket to clients and prospective clients. He included a note saying he usually does not recommend luck as a financial strategy but birthdays were for having fun.
Personalize Messages to Top Clients
Even if businesses don't include gifts in birthday messages, they can make an impression by personalizing messages, asserts Sarah Petty at Joy of Marketing. Businesses typically email customers an offer for a percentage off during their birthday month, without personalizing the message or including extensive branding. That may be fine for high-volume retailers, but such discounts can devalue a business, Petty says.
A better strategy of B2B companies may be to craft individual notes to important clients. Signing the messages, even digitally, adds personalization. Although email now dominates business communications, mailing a custom-designed birthday card draws extra appreciation.
"Even if you can't send birthday wishes to all of your clients, look into doing something special for just the top few," Petty says. .
Bottom Line: Birthdays offer a valuable marketing opportunity. However, some business experts recommend viewing the occasion as a relationship-building opportunity rather than a chance to sell products. Customers see through transparent sales attempts thinly disguised as birthday wishes.
Schedule a Free Online Demo of the Glean.info Media Monitoring & Measurement Dashboard.
This article was first published on July 5, 2017, and updated on May 7, 2020.
William J. Comcowich founded and served as CEO of CyberAlert LLC, the predecessor of Glean.info. He is currently serving as Interim CEO and member of the Board of Directors. Glean.info provides customized media monitoring, media measurement and analytics solutions across all types of traditional and social media.