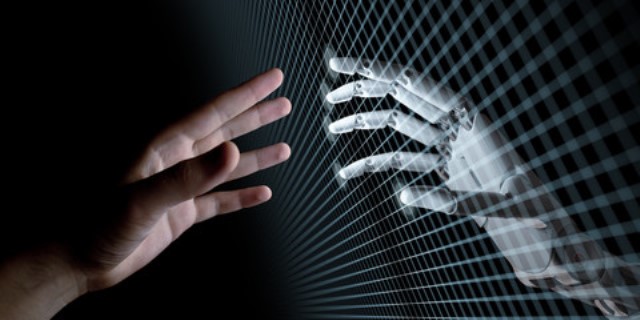 More than a few experts predict that artificial intelligence (AI) will revolutionize marketing this year.
Representing the next step for data in marketing, machine learning-based marketing tools will analyze data and customer behavior, make recommendations and predictions, and get smarter based on the data and information fed into them.
AI and machine learning make hyper-personalization a reality. A major current challenge is creating multiple versions of content and then determining the right combinations at the right time for thousands or millions of customers. AI-based systems can process marketers' specific directions and then deliver individualized content on the fly to each recipient, explains the 2019 Marketing Trends report from IBM Watson Marketing.
For example, the AI system can alert a marketer that it predicts many customers will not renew memberships in the next 90 days. The marketer can then produce personalized content and campaigns with specific offers.
AI can present website content that's personalized to individual visitors.  "Imagine showing each of your blog's visitors articles that are more relevant to them, based on posts and topics they've already looked at on your blog. They'd definitely spend more time on it," writes Natalia Maynez C., head of content marketing at Adext.
The Most Desirable New Job in Marketing
As AI becomes more important, director of marketing data will become the desirable role in marketing, according to IBM Watson Marketing,
Savvy organizations will create the dedicated marketing function to oversee data management. In addition to working with technology vendors and internal teams on data integration, the individual in this new role will create processes, rules and procedures for collecting and integrating data.
Marketers will demand solutions that are open and easy to integrate through APIs and pre-built connectors that allow plug and play homegrown solutions. Marketers that struggle to integrate data with IT, customer support and e-commerce will hinder their AI marketing systems.
The IBM study sees a huge skills gap. "Today, the greatest marketing advantage is technical marketing talent — the martecheter," the paper states. Not only do individuals need to be more skilled, but the traditional team structures also need an upgrade with far more technical skills.
Disruptive Automation
Gartner analysts agree that machine intelligence will revolutionize marketing. Autonomous marketing systems will issue 55% of multichannel marketing messages based on marketer criteria and real-time customer behavior by 2023, says the new forecast from Gartner, Predictions 2019: Marketing Seeks a New Equilibrium. In addition, content creators will be expected to produce more than 30% of their digital content with artificial intelligence, which will enhance productivity and effectiveness but also disrupt the creative process.
AI will create both challenges and opportunities. Sixty percent of CMOs (chief marketing officers) will have to cut their marketing analytics departments by 50% by 2023 due to a "failure to realize promised improvements," according to the report. In addition to automation, shifting customer behavior, regulatory pressures, organizational changes will contribute to staff reductions.
"These are exciting, but uncertain times for CMOs and marketing leaders. From the promise of data and analytics, to the lure of customer experience (CX) and everything in between, marketers have vast opportunities to set themselves apart from the competition, but equal challenges to overcome in order to do so," said Charles Golvin, senior director and analyst at Gartner, in a press release. "Finding the right balance to successfully leverage marketing technology and emerging trends will be critical to marketing's success over the course of the next couple of years."
Bottom Line: Marketing teams attempting to embrace artificial intelligence face significant challenges, such as finding personnel with adequate technical and analytical skills. Those that overcome those hurdles will be able to gain the significant benefits of ultra-personalized content.
William J. Comcowich founded and served as CEO of CyberAlert LLC, the predecessor of Glean.info. He is currently serving as Interim CEO and member of the Board of Directors. Glean.info provides customized media monitoring, media measurement and analytics solutions across all types of traditional and social media.