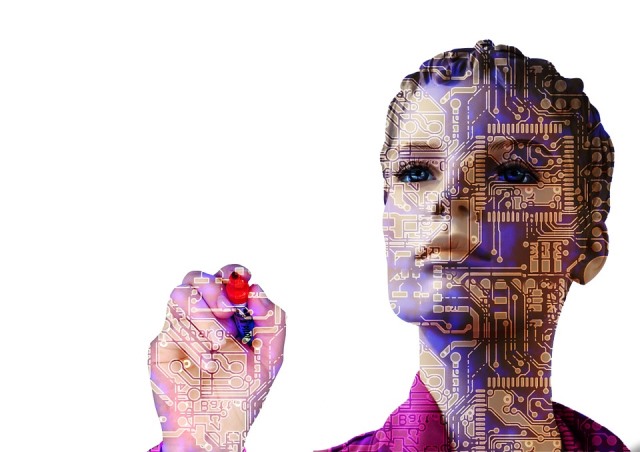 Has the digital age gone too far? Companies pour substantial resources into digital technologies in an attempt to create more personalized connections with customers and increase revenue. In their rush to take advantage of all things digital, many companies may have lost sight of the value of human connections. That's a costly error.
The overwhelming majority of consumers prefer to deal with humans rather than an automated process, and many are willing to terminate relationships with businesses that do not provide that human connection, according to new research.
The new Accenture Global Consumer Pulse Survey of 24,489 consumers reveals that 83% of U.S. consumers prefer communicating with humans to digital channels and 52% of consumers have switched providers in the past year due to poor customer service. Companies lose an estimated $1.6 trillion due to customers switching service.
In-Person is Often Better                                   
The research also finds that:
Only 36% of customers believe digital channels are better than non-digital forms of interaction.
65% believe in-store service is the best channel for obtaining a tailored experience.
46% say they are more willing to buy new or upgraded products when receiving face-to-face service compared to online.
36% are willing to pay a premium for a more personalized shopping experience. "A fashionista considering a high priced cocktail dress, for example, wants to see it in person, try it on or ask detailed questions," the report states.
"U.S. companies have reached a tipping point in their customer's digital intensity and need to rebalance their digital and traditional customer services investments if they want to improve loyalty, differentiate themselves and drive growth," states Kevin Quiring, an Accenture Strategy managing director, in a press release. "Companies abandon the human connection at their own risk and are facing the need to rebuild it to deliver the varied and tailored outcomes that customers demand."
A Call to Rethink Strategies
Accenture recommends:
Return human and physical elements customer interactions by rethinking investment strategies. Concentrate on satisfying, integrated customer experiences across all channels.
Make it easy for customers to seamlessly move from digital to human interactions.
Identify customer experiences with greatest potential downside and use that knowledge to guide investment strategies.
Guarantee personal data security so customers will be more willing to release personal information, which companies can use to improve customer experiences.
How Digital Marketers can be More Personable
Digital marketing expert Neil Patel, co-founder of Crazy Egg, warns that digital marketing, which brands have embraced en masse, risks losing its personal appeal. No matter what tactics, investments or technology marketers employ, they will not acquire customers unless they connect with them on a personal level.
"Tactics don't earn respect, garner a viral following, or provide personal appeal. There has to be something deeper, more effective, and more human," Patel writes in an article for Inc.
To make your marketing more personable, Patel urges marketers to:
Understand customers. Conduct in-depth research to understand your customer demographics. Survey customers. Meet customers in person through customer events and sponsored gatherings. Hire a customer to be part of your marketing team.
Ensure that the voice of their content is approachable, intimate and down-to-earth. Real people with names and identities should write, blog and send emails. Interact on social media in addition to publishing.
Recognize and thank customers publicly. Referring to them as "fans" or "the [brand] tribe" is more personable than calling them "customers."
Be emotional. Infuse emotion into your marketing through storytelling, action, problem solving, education, relationships and adventure.
Bottom Line: Many companies have mistakenly abandoned efforts to forge human connections with customers in their rush to embrace all things digital. Research shows that consumers turn to companies that provide human interactions and drop those that do not. These recommendations can help marketers add personal appeal to customer relationships.
How do you make your digital marketing more personable? Please comment below.
William J. Comcowich founded and served as CEO of CyberAlert LLC, the predecessor of Glean.info. He is currently serving as Interim CEO and member of the Board of Directors. Glean.info provides customized media monitoring, media measurement and analytics solutions across all types of traditional and social media.