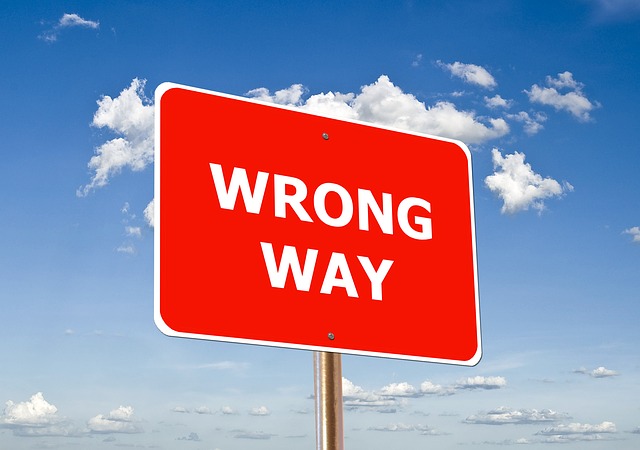 Few things are certain in life. But as surely as the sun rises and sets, PR blunders will occur. Below are some of what I consider the most important PR miscues of 2019.
Two doozies that happened early in the year were shared by President Trump and Speaker of the House Nancy Pelosi.
Pelosi scheduled a trip out of the U.S. during the government shut down. Doing so was certain to lead to negative press and criticisms from the president and his supporters. But instead of just letting his media supporters carry the anti-Pelosi trip message, Trump, at the last minute, denied Pelosi the use of a military plane to transport her to the war zone.
That made the president look petty and the media said so. To make matters worse, Trump also announced where the Pelosi trip would take her, potentially putting her in danger from terrorists. While Pelosi made a PR blunder by planning a trip during the government shut down, it made her look like the adult in the room compared to Trump's get-even tactics.
Business Skill Doesn't Equal PR Sense
History shows business acumen doesn't transfer to PR skill. Real estate investor Thomas J. Barrack, chairman of President Trump's inaugural committee, proved that with a response to a CNN reporter's question regarding the killing of reporter Jamal Khashoggi. Barrack said, "Whatever happened in Saudi Arabia, the atrocities in America are equal or worse." Of course, the obligatory apology followed.
Question: Could Barrack's business dealings with Saudi Arabia and other Arab totalitarian countries have been top of his mind when he made that statement?
Robert Kraft, the New England Patriots owner, had his spokesperson issue an immediate denial of any wrong doing after Kraft was caught in a sex sting operation. The denial resulted in additional negative coverage for Mr. Kraft because the Florida law enforcement officials said that they had video evidence. Lesson: Facts trump PR statements.
In mid-March, President Trump attacked Sen. John McCain seven months after the senator's death. And on the day he was impeached, he insulted the memory of the late Rep. John Dingell, who was in Congress for 59 years, making him the longest-serving ever member of Congress.
By mocking the touchy feely (but not abuse) accusations against Joe Biden by two women, President Trump brought the sexual abuse allegations against him back into the news. Adding to the blunder, Trump tweeted a doctored video about Biden. Because it was obvious that the video was fake, it immediately received negative news coverage.
Trump again called attention to his own unsavory past by nominating Herman Cain for a seat on the Federal Reserve Board. Mr. Cain withdrew from the 2012 presidential race because of sexual misconduct allegations against him.
Fixes for Boeing
Dennis Muilenberg, the now former CEO of Boeing, said that fixes planned for the 737 Max jets would make them "even safer," a strange comment that could be interpreted as meaning that the planes weren't as safe as Boeing could have made them before two crashes grounded the aircraft.
Also, on April 2, Boeing's flawed PR crisis response was made worse by Muilenburg's comment. "We followed exactly the steps in our design and certification processes that consistently produce safe airplanes," he said in a news conference, as if following the rules was all that's necessary to ensure airplane safety. Boeing also broke Safety Communications 101 rule by not notifying airlines of a problem with its cockpit safety alert system for more than a year, according to The Wall Street Journal.
President Trump deserves to be on the list of top media blunders for continually lying about what he said, even though it's on tape and replayed on TV. The Wall Street Journal on April 12 pointed out that Trump said in 2016, "WikiLeaks. I love WikiLeaks," despite saying on April 11, "I know nothing about WikiLeaks." (It's good to be flexible, right?)
Understand What You're Quoting
After a good showing on the Democratic presidential debate stage in Miami, New York City Mayor Bill De Blasio used a phrase made popular during the Communist revolution in Cuba, drawing criticism from elected Florida leaders of both major parties. De Blasio apologized, saying he didn't realize the phrase was related to the Cuban revolution. But it was too late to prevent negative media coverage.
Important lesson: Always know what you are talking about.
Lawrence O'Donnell, the MSNBC host, made a horrendous journalistic mistake on his program. O'Donnell reported that the president had dealings with Russian oligarchs without information to verify the broadcaster's comments. As a result, O'Donnell made an on-the-air apology after being threatened with legal action by an attorney for President Trump.
Despite all the negative press coverage regarding President Trump benefiting financially from foreign government officials and other VIPs staying at his properties, Vice President Mike Pence made a PR blunder, when he acquiesced to Trump's suggestion that he stay at a Trump-owned property during Pence's visit to Ireland. Vox reported that the property was 180 miles from Pence's meeting in Dublin.
This follows the negative PR coverage of Attorney General Barr booking a $30,000 Christmas party at another Trump property.
In an attempt to show that he was correct in saying Hurricane Dorian would hit Alabama, despite national weather forecasts saying it wouldn't, Trump used an apparently distorted map. He denied knowing that the map was altered, resulting in major negative news coverage.
This is a prime example about how to make a PR crisis worse: For almost a week, Trump claimed he was correct, transforming a one-day story into negative major media coverage. In addition, coverage will probably be revived by the media during future hurricanes.
Some PR blunders, like PR crises, are always just a deadline or decision away from being revived. Trump's promise that Mexico will pay for the wall was repeated in coverage about the president diverting funds from military projects to fund the wall that Mexico refused to fund.
PR Boilerplate Statements
Statements from companies in a crisis mode are usually taken from "the boiler plate statements" playbook, and are often nonsensical. One of the most ludicrous was the comment by Frank Connelly, the Pittsburgh Pirates president, after a pitcher admitted he had sexual contact with a 13-year-old girl. "We take this matter and these charges in particular, extremely serious," Connelly was quoted in a New York Times story. Perhaps he learned from the National Football League's "concussion statement playbook." 
Statements from people or their spokespersons during a PR crisis often seem uncaring, arrogant and do more harm than good. They usually make a crisis worse when reported. Here's an example: In a Sept. 21 New York Times story regarding Walmart's decision to stop selling E-cigarettes because of adverse health reports, Lyle Beckwith, speaking for The National Association of Convenience Stores, said, "We are not scientists. We are retailers. Our job is to sell legal products responsibly."
Facebook deserves a place on the list for refusing to take down a political hit job ad against Joe Biden, which CNN refused to carry, saying "it has been proven demonstrably false by various news outlets."
Money vs. Free Speech
Because of a tweet supporting Hong Kong demonstrators by a Houston Rockets executive, once again it was proved that when it comes to sports it's money that talks, not free speech. The National Basketball Association forbad players from answering questions after an exhibition game in China. Also, five Nike stores in Beijing and Shanghai removed all Rockets merchandise, a Reuters story said.
Lesson learned: Free speech means different things to different people when loss of money is threatened.
During a PR crisis, the best strategy is often to not inflame the situation by making off-the-hip statements, as President Trump did when he compared the impeachment inquiry to a lynching. His comparisons resulted in major media negative news coverage and also fueled criticism from some of his backers.
PR people should emphasize to clients that what some people consider an off-color joke, can offend others, causing a PR crisis. A prime example was money manager Ken Fisher who made a lewd joke at a financial services industry conference. Institutional and pension investors withdraw funds from his firm, costing the firm nearly $2 billion in assets, according to The New York Times. At a 2% management fee, that's $40 million in lost revenue. Quite an expensive off-color joke.
In a New York Times Nov. 5 interview about the Democrats' plans to counter Trump's digital ad campaign, David Plouffe, a former Obama adviser, said, to paraphrase: He's trying to define our entire field as socialists that want to raise your taxes to 90 percent, you can't fly on an airplane or eat steak. A PR practitioner should never make such a statement. It contained phrases that the Republicans can take out of context and use in ads.
The lesson: When talking to a reporter, always speak in the affirmative and never use negative words that can be used against your client.
When PR Stunts Backfire
Public relations stunts can generate positive publicity if done correctly. If the stunt backfires, it can attract negative and skeptical media coverage. One obvious stunt that had failure written over it from its inception was the National Football League's tryout for Colin Kaepernick.
The reasons were obvious: The NFL has never forgiven the quarterback for his on-field protests. And like many of today's athletes, Kaepernick is not afraid to stand up for his rights. But the stunt mainly failed because conditions of the tryout were not agreed upon before being announced. Thus, shortly before the tryout was to begin, disagreements became public, resulting in negative PR for both parties.
An Unforced Error
Senate Majority Leader Mitch McConnell caused major negative publicity for himself by saying on Fox, regarding the forthcoming impeachment trial, that "I'm not an impartial juror. This is a political process." In tennis terms, this was an unforced error for the normally politically savvy senator.
Perhaps the biggest blunder in PR history occurred on Oct. 17, when acting chief of staff Mick Mulvaney admitted to a quid pro quo regarding President Trump's attempt to get Ukraine help for his 2020 reelection bid.
"Get over it," said Mulvaney. It happens all the time, he told reporters. He tried to walk back the remark but, as usual, walking back a damaging remark doesn't work.
Making public statements without knowing the facts is certain to create a PR blunder, as former White House press secretary Sarah Sanders found out. Ms. Sanders criticized Joe Biden for imitating a stuttering youngster during the Democratic debate, on Dec. 19, to show how he connects to people.
Biden responded via a tweet, "I've worked my whole life to overcome a stutter. And it's my great honor to mentor kids who have experienced the same. It's called empathy. Look it up." Sanders apologized, saying she didn't know that about Biden, but the damage was already done. Meanness almost always turns out badly.
Lessons for PR
PR crises will always be with us. Below are some lessons for PR people who represent a client who blundered or faced an external crisis.
Be prepared for problems that can receive continuous news coverage. Examples: 1- Wells Fargo, 2- Volkswagen, 3- Boeing. In situations like these, which receive reoccurring negative media coverage, defer to corporate attorneys and follow their advice. Limiting financial damage or jail time for executives is more important than gaining a few positive stories.
Always have a "what if" plan for companies with controversial products. Examples: 1-The Food and Drug Administration instructed Juul Labs, the vaping manufacturer, to stop promoting its products as a safe alternative to traditional tobacco cigarettes without approval from the government agency. 2- Facebook has consistently received negative media coverage for trying to justify its actions rather than simply saying, "We were wrong and will make corrections."
Remember: PR people should never try to justify the questionable actions of their clients when the Feds are involved. Preferred answer: "We will cooperate fully" and defer to the corporate attorneys on strategy.
Never think that because you work at a top PR agency, or an important entity, that you can control the press. Reporters are not impressed by who you represent. Just ask the PR reps for the NFL, President Trump, and the above-mentioned corporations.
When crafting programs, take past client problems into consideration. Today, researching a clients or individuals past problems are easier than ever, and investigative reporters are likely to delve into those problems if a new crisis occurs. Due diligence is essential prior to crafting a program for a client. Once a client or individual has had a PR crisis that has resulted in negative coverage it remains in their DNA and can always be revived. This is especially true in sports marketing, where athlete spokespersons should have a squeaky-clean history.
Launching a counter offensive is a waste of money during a crisis when a client experiences new negative coverage almost every week, as Boeing is experiencing. Funds can be better used when the crisis subsides. Boeing obviously doesn't agree. The company recently ran full-page ads in The Wall Street Journal and The New York Times to publicize its commitment to safety. However, at the same time, the papers reported that Boeing discounted safety concerns, as well as other negative information made public during a two-day Congressional hearing. Who are you going to believe, paid print commercials or the continuing flow of news asserting cover-ups by Boeing?
Trump has said "Mexico will pay for the wall" many times. My belief: Always advise a client not to make promises that are beyond control.
And to those new to our business: Just because crises PR tactics are written in a text book doesn't mean they are the only methods to address a problem. Many of these tenets were written decades ago. Some work, many don't.
The most important advice that I can give to PR people dealing with a media crisis is that unlike some garments, there is no such thing as a-one-size-fits-all PR crisis strategy. Every crisis needs original thinking; also, one negative story does not  necessarily make a crisis. If the article is not about legal wrong doing or loss of life, wait a day or two before sounding the alarm bells. The perceived crisis often fades away. Responding too quickly often will give the story legs.
2019 had hundreds of other PR blunders. All a person had to do was scan the major print pubs to see the reports. They're there for all to see – and learn from.  
Arthur Solomon, a former journalist, was a senior VP/senior counselor at Burson-Marsteller, and was responsible for restructuring, managing and playing key roles in significant national and international sports and non-sports programs. He now is a frequent contributor to public relations publications, consults on public relations projects and is on the Seoul Peace Prize nominating committee.  He can be reached at arthursolomon4pr@juno.com or artsolomon4pr@optimum.net.