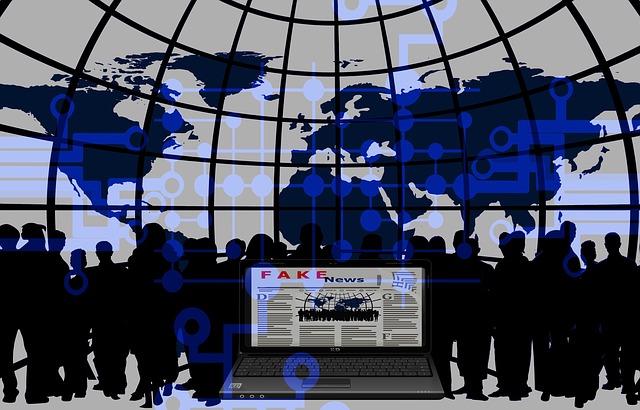 Marketers are coming to terms with their role in promoting fake news – but only reluctantly and gradually. The time has come for marketers to accept their responsibility and work with other players to aggressively address the fake news epidemic that is plaguing both online news and advertising.
In the old days of course, companies selected which publications would run their advertisements. Ad buyers would cut deals with salespeople. Now, programmatic advertising uses software to place ads across the internet. Humans set the overall strategy and desired audience demographics. Machines purchase ads. All too often, online ads end up on fake news sites – sites that deliberately make up often slanderous stories that masquerade as legitimate news. The ads can also appear together with fake news stories that inadvertently appear on legitimate news sites.
Because of programmatic advertising, marketers have little control over ad placements. Almost half of marketers surveyed say they do not know where their ads are running, according to a new study by the Society for New Communications Research of The Conference Board (SNCR).
How Marketers Encourage Fake News
Marketers are now aware of their inadvertent role in propagating fake news and providing financial support for fake news sites. But they are ambivalent about what should change and are reluctant to alter their own business practices, according to the SNRC research. Programmatic advertising can extend the brand's reach affordably- with no expensive human media buyers to pay.
More and more marketers are aware of the problem: 69 percent say they have personally seen fake news in digital channels and 75 percent say they have seen it on social channels in the month they took the survey.
Of those who saw fake news, 42 percent say they were aware of ads adjacent to the content. Nearly 70 percent of those marketers say they had a negative or very negative impression of the advertiser. Overall, 95 percent of marketers say that association with fake news could erode consumer trust in the brand. Being aligned with fake news is clearly detrimental to any authentic brand.
Marketers are Uncertain about Available Solutions
Yet marketers are uncertain about joining "private markets," closed exchanges that include only known and vetted sites. They are split on returning to direct relationships with brand-safe publishers: 46 percent saying they "probably" would return to premium publishers and another 30 percent saying they were unsure.
A separate survey by the CMO Council and Dow Jones reveals that 72 percent of marketers are concerned about brand integrity and control of programmatic advertising. However, two-thirds of marketers say media buying firms have the primary responsibility to ensure proper ad placement.
"Marketers must reclaim strategic control of digital advertising direction while looking to agency partners to focus on business and brand priorities, not just individual campaign performance and results," the CMO Council report states. "It will mean little to have record-breaking views if the associated content or channel of choice is controversial, distracting or damaging to brand integrity and position."
Others urge marketers to fully recognize their role in aiding fake news and join governments, social media networkers and others to combat the problem.
"Through the mechanism of programmatic, advertisers are unwittingly fueling the propagation of fake news," argues Andrew Bloom, a general manager at advertising platform Sizmek, in The Drum. "They must take steps to reverse this trend, cutting off funding for false reporting at the source, and ensuring the safety and reputation of their brand is not compromised by deceptive content."
Bottom Line: Marketers inadvertently place their advertisements on fake news sites through automated media placements. While automation increases reach for reasonable costs, it also puts company reputations at risk and finances fake news sites. Marketers can help protect their brand images and reduce fake news by accepting responsibility and working with other players to seek solutions.