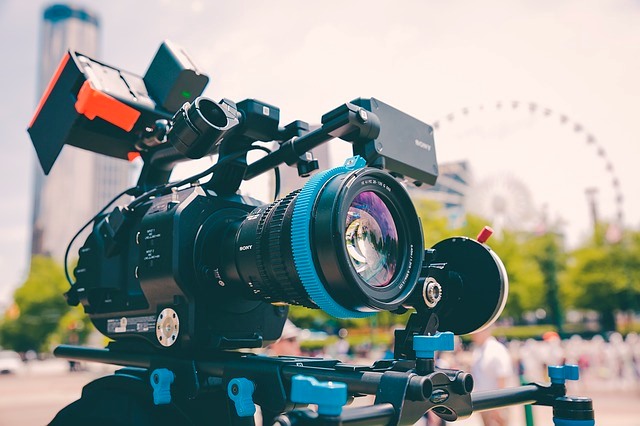 Marketers are piling into producing streaming videos. The reasons are simple. Most customers prefer video over text and well-produced marketing videos deliver better results.
Some statistics: When both video and text are available on the same page, 72% of people would rather view the video to learn about a product or service, 79% say a brand video has convinced them to buy a piece of software or app, 87% said they'd like to see more video from brands in 2019, according to research from Wyzowl.
Organizations in high tech, professional services, and media, entertainment, and communications are the most prolific with video, states the 2019 Video in Business Benchmark Report from Vidyard. On average, businesses in those industries published more than 300 new videos in 2018 — nearly one per day.
The report, based on data collected from more than 324,000 videos, provides other key insights into trends and best practices:
Create shorter videos. Average video length is trending shorter and shorter. In 2018, the average video was 4:07 minutes long, 33% shorter than 2017's 6:07 minutes. On average, 52% of viewers watch a video all the way through, regardless of the video's length, compared to more than the 46% in 2017. Over two-thirds (68%) of viewers watch a video to the end if it's less than 60 seconds, but only 25% will finish a video if it's more than 20 minutes.
Eye both inside and outside resources. More small and medium companies use a mix of internal and external resources for video production. Now, 52% are using both vs. 37% in 2017.
Remember desktop. The majority of video views still take place on desktop (87%), but mobile views are growing. This year, 13% of business video views happened on mobile, a small increase from the previous year's 11%.
Eye the mid-week. Mid-week is the most popular time for business video views, with Thursday seeing the most views overall. Views peak in the morning, regardless of the day of the week, typically between 9 and 11 a.m. PST (12 to 2 p.m. EST).
Use video analytics. Most companies (85%) reported using some form of video analytics. The use of intermediate or advanced video analytics increased 19% over the previous year. Video views, the prevailing metric, don't accurately indicate if videos effectively promote the company. More advanced metrics, such as play rate, action completions and average engagement, provide more insight.
How to Stand Out in the Video Marketing Crowd
Quality. The surge in the quantity of videos presents a contrarian opportunity for those willing to invest in quality, asserts Alex Chan, co-founder of AntiSocial Solutions. Quality doesn't necessarily mean production quality. "A video doesn't have to be fancy, it depends on the audience and delivering the message properly," Chan says.
Quality requires authenticity. An expensive video filmed on a set with actors might resonate with an audience less than a cheaper video that's more authentic. Ask an internal brand advocate or influencer to share their experience or give instructions, he suggests.
Captions. Captioning and auto-describing video is required by law for many businesses. Adding captions to social media videos has practically become a necessity, as most viewers watch videos with the sound muted. Social media marketers have several different methods and online editing tools available to add captions.
Use animations. Animated videos are becoming more and more popular and they will likely dominate in 2019, asserts Roman Daneghyan, chief marketing officer at Renderforest. "What makes animated videos so great is their ability to take complex topics and visualize them in a clear, informative, and engaging way," he explains.
Bottom Line: As many predicted, more brands now produce videos to promote and explain their products. But it's not easy to produce videos that inform, instruct, and entertain customers, get them to watch to the end, and motivate them to action.
William J. Comcowich founded and served as CEO of CyberAlert LLC, the predecessor of Glean.info. He is currently serving as Interim CEO and member of the Board of Directors. Glean.info provides customized media monitoring, media measurement and analytics solutions across all types of traditional and social media.