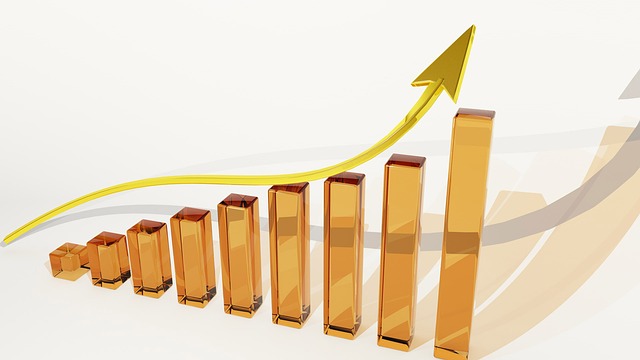 Almost all organizations post on social media. But maintaining presence on Facebook, Twitter or LinkedIn does not equal social media success. While some companies certainly obtain measurable benefits, many do not. Most don't know if or how much social media impacts business goals. Since social media spending is projected to double over the next three to five years, that lack of insight will become a growing problem.
New research from the Wharton School reveals why some firms derive value from social media and how they do it.
The paper Data Analytics Skills and the Corporate Value of Social Media, by Wharton professors Lynn Wu and Lorin Hitt as well as Fujie Jin, a former Wharton Ph.D. student now a professor at Indiana University's Kelley School of Business, analyzed changes in stock values after companies set up Facebook pages. Stock values tended to increase, but changes varied tremendously – some fell, some rose, some remained roughly the same.
Why Some Companies Perform Better on Social Media
The analysis found that market values increased with active social media usage, not just adoption. The researchers also scrutinized millions of resumes at the companies. They found that return on social media depends on having a larger number of employees with data analytics skills, rather than just IT skills. Importantly, they found that companies also gain more if employees with data analytics skills are dispersed throughout the firm, including HR, finance, operations, product development, and R&D.
"What we found is that it's really the data analytic skills embodied in their employees that is ultimately driving their return on social media," Wu told Knowledge Wharton.
"Only when data skills are distributed across all functional aspects of the firm can firms derive greater value," Wu said. "If you think about it, it makes sense because social media data does not mean only for marketers. The data, the consumer preferences, consumer sentiment and feedback can really be applied broadly to every aspect of a firm's operation."
For instance, some firms monitor consumer preferences to develop new products. Others use social media to encourage employees to become company advocates.
Share the Social Media Analytics Wealth
Other research also highlights the importance of sharing and analyzing social media data throughout the organization.
A white paper from PR agency Waggener Edstrom, Social Media Monitoring and Analytics for CFOs, recommends companies create centralized repositories of social media monitoring data to allow HR, finance, administration, sales, product management, security, and IT departments, as well as marketing and PR, to access the data.
"It may not be possible to eradicate business silos as a means to allow data to be shared across departments such as marketing and finance. But maybe a central intelligence unit can help build bridges that enable the flow of data across the business," states Stephen Tracy, regional insight and analytics lead at Waggener Edstrom, in the report produced with the Singapore CFO Institute.
"The value of social media management is not limited to the marketing function as the data and insights generated by social listening can benefit almost any function within an organization," the report states. "Whether SMM is used to increase sales, improve customer service experiences, or to provide an extra layer of insight to business performance reporting, the users of such platforms can come from any part of the organization."
Bottom Line: Why does social media help some firms tremendously and others little or not at all? While social media listening provides a wealth of valuable data, in order for social media to impact ROI, companies must analyze and share that data throughout the entire organization. Firms reap the most benefit when they can analyze and interpret data across all departments and operations, not just marketing.  That requires employees with data analytics skills in all departments.
William J. Comcowich founded and served as CEO of CyberAlert LLC, the predecessor of Glean.info. He is currently serving as Interim CEO and member of the Board of Directors. Glean.info provides customized media monitoring, media measurement and analytics solutions across all types of traditional and social media.