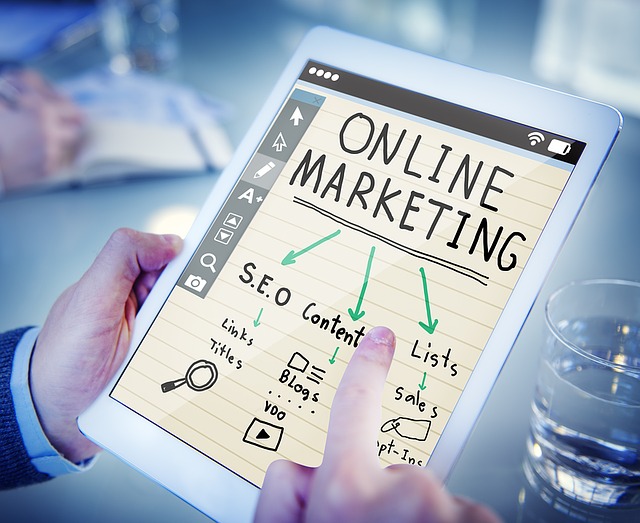 Social media marketing is the favorite online strategy for businesses; search engine marketing (SEO) is the least popular. That's according to a new survey of more than 500 digital marketers by research and review firm Clutch. While it's not surprising that social media is the preferred market channel, marketers expressed surprise at SEO's low ranking
The three favorite digital marketing channels for businesses are social media (81%), a website (78%), and email marketing (69%), the survey reveals. Less than half (44%) of marketers surveyed invest in SEO. Other channels including display/banner ads, mobile app, and content marketing are employed by more than half of the businesses, and paid search is used by 47%.
Why Relatively Few Businesses Invest in SEO
Clutch asked digital marketing experts why relatively few businesses invest in SEO. They offered two reasons:
Businesses don't understand SEO. Businesses may not understand how SEO works with other tactics. Marketers may engage in SEO as part of other tactics even if they don't invest dedicated resources to the strategy. "They're saying they're not investing in SEO, but if they're investing in and telling their story on social media and they're doing email marketing, that's part of it," said Jeremy Greenberg, founder of web design and digital marketing agency 97 Switch. "If they're creating shareable content online and they're investing in their website, that's SEO."
SEO doesn't produce immediate results. Results aren't as obvious or immediate as they are with other channels. "It's not as immediately impactful as having a brand-new design on your website that people can say, 'Wow, that looks cool,'" said Jon Borg-Breen, co-founder and head of sales at B2B lead generation agency Symbiont Group.
In addition, achieving strong SEO results quickly has become more difficult due to Google's many algorithm updates that place a priority high-quality content and legitimate backlinks, causing SEO to fall out of favor. SEO may have acquired a disreputable image in some marketing circles due to black hat SEO players who seek to game search engine algorithms.
Invest in Several Marketing Channels
Digital marketing experts urge businesses to invest in several marketing channels. "Digital marketing is like a complex recipe," IntelliChief Content Marketing Manager Faith Kubicki told Clutch. "If you leave one ingredient out, you're not going to completely ruin the entire dish, but it will be pretty evident that something's missing from the final product."
Greg Sterling, contributing editor at Search Engine Land, expressed surprise at SEO's lack of popularity. "It's certainly true that SEO takes time to show results and that many marketers don't understand the mechanics and best practices of SEO," Sterling writes. "However, it's still very surprising that the majority (56 percent) say they aren't doing anything to optimize their rankings."
Search increases sales and revenue more than any other tactic, with the possible exception of email marketing, Sterling says. In other previous surveys, SEO typically ranks in the top three marketing strategies. However, many marketers have recently become pessimistic or frustrated about traditional SEO in an environment now dominated by mobile search and online ads "above the fold," he adds.
Social Media: the Top Venue for B2B Sales
It's not surprising that marketers view social media as a top channel. Many sales and marketing leaders believe social selling may become the dominant avenue for B2B sales, according to previous Forrester Consulting research. Over a third of sales and marketing decision-makers surveyed (36 percent) believe social selling will become the "default way to engage with buyers in the future." Most (80%) consider social listening capabilities to be important, as social media listening is the first step in completing social sales.
Recognizing the rising importance of social selling, B2B businesses are investing in social media listening tools and other social media tools and developing social selling processes. Although many businesses use social media to generate leads, many do not gain the full benefit of social technologies.
Although many businesses have adopted social listening tools, sales teams do not take full advantage of them. Sales staffs lag behind their marketing peers in learning about buyer preferences on social media. Top challenges include lack of confidence of sales staff, lack of sufficient training, and lack of alignment between sales and marketing teams.
Bottom Line: A survey revealed the surprising finding that less than half of marketers use SEO. Digital marketing experts tried to explain why more marketers don't invest in SEO, a value component of online marketing. Not surprisingly, social media ranked as marketers' favorite channel.
William J. Comcowich founded and served as CEO of CyberAlert LLC, the predecessor of Glean.info. He is currently serving as Interim CEO and member of the Board of Directors. Glean.info provides customized media monitoring, measurement and analytics solutions across all types of traditional and social media.