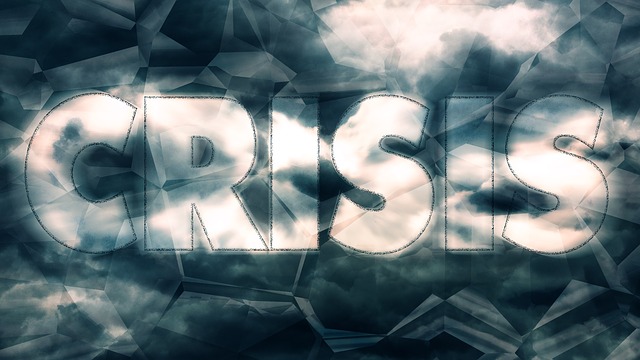 Crises can come from many causes: product recalls, employee mistakes or malfeasance, accidents, natural or environmental disasters, or attacks by critics. Most corporate crises strike out of nowhere. No organization is immune. Even companies with unsullied reputations can get burned.
Unfortunately, ill-serving assumptions abound about crisis management. The wrong assumptions cause a lack of preparation and poor decisions that can ruin an organization's reputation.
Jack and Suzy Welch cite five key assumptions for handling a crisis in a LinkedIn article. Jack Welch, former CEO of General Electric, is executive chairman of the Jack Welch Management Institute. Suzy Welch is his co-author of The Real-Life MBA and other books.
The Safest Assumptions
Assume the problem is worse than it appears. Avoid denial and act as if the problem is real and significant. Over-reacting is preferable to underestimating the problem and being caught off guard.
Assume the media will reveal all the news and expose all secrets. Trying to hide something may be perceived as worse than the issue that initially caused the crisis and will worsen the situation. If someone attempts to hide anything, you may be seen as complicit. It's usually better if the organization reveals damning information and provides perspective.
Assume your organization will be portrayed in the worst possible light. When the media smells blood, it aggressively pursues the story and all the juicy details. But more than that, other teams or divisions within your organization will jump on a bandwagon of condemnation and finger-pointing, especially if they hope to deflect potential blame away from themselves. Competitors may also seek to gain advantage during the crisis, though this is often a self-defeating tactic.
Assume you'll need to make changes. No matter what caused the crisis, people or process will need to change to prevent the issues from recurring. PR will need to publicize the changes to reassure the public that the organization has taken decisive action to resolve the problem.
Assume you will survive and get stronger. "Yes, it's hard to believe the light of day will ever shine again when you are in the middle of your darkest hours, but this will pass," Welch says. "And when it does, you will be smarter and stronger as a result of the experience."
Myths of Self-Deception
Some of the dangerous assumptions about crisis management entail "powerful myths of self-deception" warns Sloane Englert Menkes, a principal in PwC's Advisory Practices, in a LinkedIn article. Menkes cites her own five correct assumptions to hold.
Assume it can — and will — happen to you. Newspapers often report stories about slow and inadequate crises responses because many companies fail to prepare for crises because they believe it won't happen to them.
Assume you might not recognize a crisis. Some crises emerge slowly and go unnoticed. An organization may assign a low priority to a growing threat and not bring it to management's attention until it erupts unexpectedly into a major and well-publicized problem.
Assume standard, internal communication procedures will not suffice. By their nature and definition, crises are not business as usual. If companies follow their standard protocols, their executive leaders may see briefing papers and other communications with limited or incorrect information, leading to poor decisions.
Assume you'll need to involve different managers. Crises management calls for multi-disciplined management leaders from different parts of an organization, with diverse expertise and senior level authority. Unfortunately, the team that first discovered the issue or is most impacted often tries to manage the problem on its own. Sometimes people who are simply available attempt to extinguish the crisis. Often, they don't have the training or expertise to handle the crisis properly.
Assume your internal team will need outside help. Crises place great strains on communications departments. They come under pressure to quickly inform the media and internal and external stakeholders. Relying only on internal communications personnel can lead to misinformed stakeholders, public mistakes, and misguided strategies.
"It is vital for companies to understand these assumptions so they can be attentive not to fall prey to them," Menkes stresses.
PR Crisis Plans
Experts agree that preparing a PR crisis management plan, which designates a crisis management team, outlines communication methods, and lists stakeholders to be contacted, is indispensable for handing a crisis. A well-developed crisis management plan can help dispel dangerous assumptions. Experts also recommend that organizations:
Test your plan. Testing the plan before a crisis erupts can identify areas needing improvement. Hospitals regularly run disaster drills. Communications departments and the C-suites should run drills for different types of corporate crises. A Deloitte online poll indicates that many PR pros and corporate executives don't know what their biggest gap in crisis preparedness would be. Half of respondents of the 2,000 survey respondents were not sure if the crisis response team had been tested. "Testing your plan and your team on a regular basis is probably the most strategic and intelligent thing you can do," says PR crisis expert Melissa Agnes.
Monitor social media. Monitoring social media enables PR to measure the extent of the crisis, perceptions of the company, and how PR efforts may be influencing the brand's reputation. It's essential to employ social media listening before, during and after the crisis.
Follow up. As the crisis fades, continuing to monitor brand mentions in news and social media. A concerted image restoration effort may be necessary. After the massive oil spill in the Gulf of Mexico, BP implemented an image repair campaign. It emphasized its connection to the people impacted most by the disaster in an attempt to rebuild its image.
Bottom Line: Wrong-headed assumptions about crisis management can mean disaster for a brand's reputation. Ill-considered assumptions are likely the root causes of poor or delayed reactions to PR crisis. Having a clear-headed view of crisis management requirements and a comprehensive crisis management plan will help PR and executive decision-makers avoid debilitating crisis nightmares.
William J. Comcowich founded and served as CEO of CyberAlert LLC, the predecessor of Glean.info. He is currently serving as Interim CEO and member of the Board of Directors. Glean.info provides customized media monitoring, media measurement and analytics solutions across all types of traditional and social media.