2020 PR Crisis Playbook
A Guide on Crisis Prevention and Management for
PR and Corporate Communications Professionals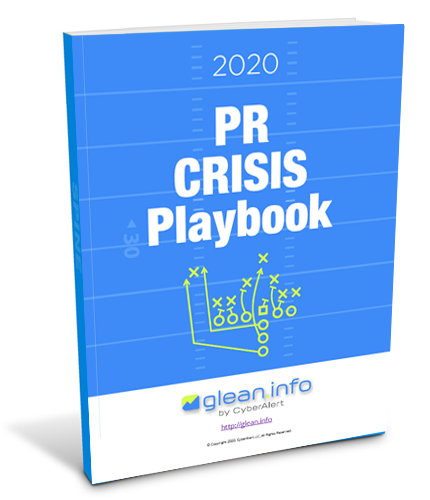 PR crises are more common than ever. Regulatory fines, product recalls or failures, security breaches, fake news reports, misbehaving executives and viral social media attacks pose significant risks to corporate and brand reputation. Organizations that are unprepared can suffer disastrous consequences. Glean.info's updated guidebook explains how to decrease the chances of suffering a calamity, handle a PR crisis properly and confidently, and rebuild the organization's corporate reputation.
The playbook covers:
Why a new PR crisis playbook is needed for today's new media landscape.
How to prepare a comprehensive crisis management plan.
Case studies of worst-handled and best-handled PR crises in recent times.
The latest research and recommendations from leading crisis management experts on how to survive different types of crises.
How to use social media monitoring & measurement and other tools to avoid crises and recover from public relations damage.
Table of Contents