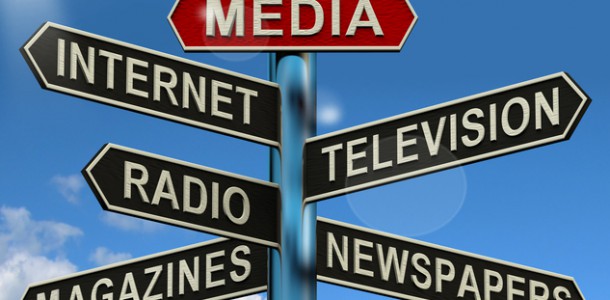 The nature of successful PR media pitches continues to evolve and this year is no different. The evolving digital media landscape, including the spread of social media and accessible data has changed how PR pitches to the media.
These are some main ways those changes have affected media pitching.
Social Media Sharing
Social media sharing is more important. Media outlets focus more on how much their stories are shared. Their newfound emphasis on social sharing is only bound to increase.
Some outlets base personnel reviews of reporters at least partly on how frequently readers share their articles. That creates powerful incentive to produce stories that are shared. If stories that your pitches prompt are shared, reporters will probably be more receptive to your next ideas.
When you prepare a media pitch, also prepare a plan for social media sharing. Consider sharing that plan as well as its outcome with journalists. PR pros who help promote news articles and who show journalists how they're helping to promote them via social media will build relationships for future story pitches, says Juliet Travis of the PR firm, Travis Communications, in an article for Muck Rack.
Visuals
Story pitches will become more colorful as they include more eye-catching visuals, including photos, illustrations, infographics, memes and videos. Whether or not they include visual elements, pitches should be concise. A Muck Rack survey found that 58% of journalists prefer emails pitches of two to three paragraphs.
Research shows that press releases with video attract more attention. In a test by Business Wire, Get City Dealz, a PR and SEO agency, found that press releases with video attracted 55.4% more views and 6.1% more clicks than text-only releases.
Exclusives
Offering exclusives will be more important than ever. They are especially valuable for tech PR product announcements and other breaking news stories. "If you can find the right outlet and build the right relationship upfront, and deliver a well packaged pitch with a coherent assemblage of details and relevant data, you might get more mileage for your story with an industry exclusive," says Juliet Travis of the PR firm, Travis Communications, in an article for Muck Rack.
Research and Data
Including relevant data can make pitches more credible. Research papers and statistics are now readily available, thanks in a large part to Big Data. With just a little work, you can probably find relevant and attention-grabbing research data on your article topic no matter what the subject. Besides strengthening the story pitch, insights backed by statistics help journalists get an angle on the story, which increases the chances it will be published.
Sometimes a single statistic may be enough to prove your point. Combining related statistics from different sources often helps develop a stronger story. When crafting a pitch remember to provide context and identify insights rather than simply including numbers.
Targeted Social Media Approaches
Although PR pros increasingly network with reporters on social media, especially Twitter, most journalists still prefer to receive press releases via email. It's possible, however, to attract the attention of journalists through social media advertising. Granular options on Facebook and Twitter permit ads to target individuals by the company they work for and their job title. That produces a small but highly relevant audience. For PR, it's the reporter or blogger who may cover the company's industry or product category.
"Using this approach, your CPC [cost-per-click] might be a little higher than you're used to with other Facebook campaigns, but you will be targeting such a small and valuable audience that your overall costs should remain very low," states digital marketer Aaron Zakowski on his website. "And the impact can be HUGE."
Bottom Line: Recent digital trends are altering practices for successful media pitching. While basic elements of crafting and distributing pitches remains unchanged, PR pros who are skilled in the latest practices are more likely to win favorable publicity.
William J. Comcowich founded and served as CEO of CyberAlert LLC, the predecessor of Glean.info. He is currently serving as Interim CEO and member of the Board of Directors. Glean.info provides customized media monitoring, media measurement and analytics solutions across all types of traditional and social media.