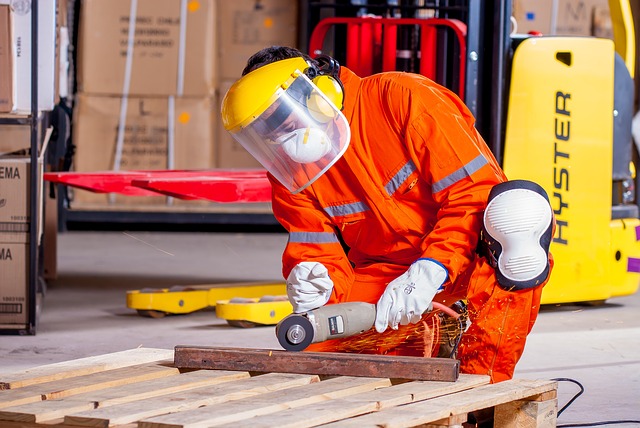 Communicating with non-wired employees presents particular challengers to corporate communications. Although Wi-Fi connections seem ubiquitous, many employees lack internet access during work hours. Rank and file workers in manufacturing, construction, transportation, and retail don't sit at desks where they can easily read corporate communications messages. Others have little time to access computers or even mobile devices during work hours
These are some of the best suggestions from leading internal communications experts on how to communicate with non-wired and other types of hard-to-reach employees.
Regular meetings, typically daily or weekly, let supervisors share important information and motivational messages. It's important to keep meetings focused to quickly deliver key messages, advises David Grossman, CEO of the Grossman Group. Following a script is ideal. Be sure to solicit input from employees and take extra time for critical discussions if needed. Police departments use start of shift meetings to make sure all officers are fully informed – and most every meeting ends with "stay safe out there."
Posters and signage. Simple and functional signage in break rooms, locker areas and other key areas can communicate short messages. Use clear language and graphics that reflect the urgency and importance of the information, Grossman says. If material has a short lifespan, place a "remove" date on each item.
Digital signage. Digital signage, a fancy term for TV screens placed in public areas of the workplace such as the cafeteria, lobby, employee entrance and hallways, can be instantly updated with fresh information, and can show moving graphics that catch attention. Pictures of staff, taken by employees themselves, can attract attention and motivate staff to contribute content. Information communicated via the intranet or your corporate magazine can be displayed on the screens.
Mobile messages. Group text messages can deliver pressing information. Be aware of employees' costs of receiving text messages and consider covering the expense. Some firms develop mobile apps to communicate with employees. Consider if it will be worth the cost, if employees use their phones during work hours, and if they are allowed to access company information during non-work hours.
Managers. The number one way of engaging and reaching employees is through their manager. Provide managers information on what to communicate, help them internalize the message and coach them on delivering the message to rank-and-file workers.
Carefully Consider What to Communicate
It's essential to limit what information to send to employees. They don't want more corporate messages. They want relevant, helpful information. Overwhelming them with unnecessary information will increase disinterest in company communications, warns CEB (now part of Gartner).
Send information that:
Helps them understand why their work matters to the organization, customers and even the larger world.
Tells them what skills and valuable experience they're gaining.
Tells them they're appreciated.
Ask These Questions
Dorian Cundick, executive advisor at CEB, recommends asking yourself these questions before crafting communications:
What business need does it serve?
What behavior do you wish to change?
What are barriers to changing that behavior?
Are you supplying the critical information they need to be more successful?
"If we run through this checklist, we're likely to find that a lot of our messages suddenly seem less urgent and perhaps we'll decide not to send them at all," Cundick says.
Bottom Line: Many workers lack the tools and time to view corporate communications. The standard digital or print corporate newsletter won't relay the corporation's messages. While those desk-less workers are difficult to reach, they are essential to their organizations. These recommendations can help corporate communications inform non-wired employees about their vital roles in the organization.