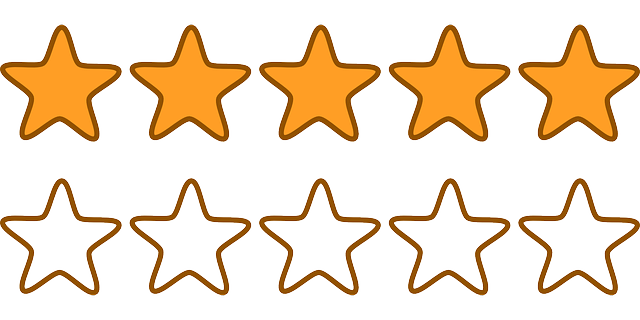 Online product ratings and reviews play a crucial role in sales, pricing and brand loyalty, yet relatively few companies follow a strategy to solicit and improve ratings.
Globally, 54% of companies consider product ratings to be very important to their business, and another 29% consider the ratings somewhat important, reveals the Trend Radar 2019 – The Rating Economy study from marketing consultancy Simon-Kucher & Partners. However, only 15% companies surveyed have a strategy to facilitate ratings, and only 16% have a strategy to improve ratings. Another 28% have a strategy in place but recognize it needs to be improved.
While more companies understand the value of product ratings, most remain at an early stage in development of campaign strategies and implementation. "A lot of companies don't really know where to begin, which reminds me of the uncertainty many companies felt a few years ago about the trend toward digitalization," says Dr. Georg Tacke, CEO of Simon-Kucher & Partners, in the press release. "Everybody was aware there was a need for action, but very few knew which kind."
Stages of Rating Maturity
The company cites four stages of rating maturity:
Laggards (17%): Companies for which ratings are not yet an important trend
Activists (47%): Companies that consider ratings important and have started taking action but don't have a strategy in place
Talkers (19%): Companies that say they have a ratings strategy but don't actually follow it
Frontrunners (17%): Companies that "walk the talk." They have a rating strategy and follow through on it
Companies from all sectors can be found in each group. However, frontrunners tend to be larger companies (in terms of annual revenue), have the highest share of online sales, and have the highest average EBITDA margin.
Implementing a Ratings Strategy
Companies gain benefits from online ratings in several important ways. They:
Increase marketing spending to manage more ratings.
Monitor ratings and use them as KPIs for most or all of products.
Replace poorly rated products with better versions.
Integrate ratings into their pricing strategy, such as changing prices based on high or low ratings.
How Ratings Impact Sales
Research from the Spiegel Research Center reveals that the impact of ratings on sales depends on several factors, including star ratings, the nature of the review content, the number of reviews, the price of the item, and the source of the review.
The purchase likelihood for a product with five reviews is 270% greater than the purchase likelihood of a product with no reviews. But in a case of diminishing returns, the benefit from more reviews drops rapidly after the first five reviews.
These are some of the study's other key findings. Some may be expected. Others may be surprising.
Reviews matter more for higher-priced items. Reviews for lower-priced items increased conversions by 190 percent, compared to 380 percent of higher priced items.
Five-star ratings don't help. Purchase likelihood typically peaks in the 4 to 4.7 star range and decreases as ratings approach 5 stars. Five stars may seem too good to be true to skeptical shoppers.
Reviews from verified buyers are substantially more positive than reviews by anonymous sources. Verified buyers are more likely to give four- or five-star ratings; anonymous buyers are more likely to give one- and two-star reviews.
Based on the research, Spiegel Research Center Executive Director Tom Collinger offers these recommendations:
Display reviews and ratings on your product website. Businesses that don't feature ratings and reviews on their website may risk losing customers to competitors that do.
Embrace negative reviews. While it may seem counterintuitive, negative reviews can help establish credibility. Critical reviews also provide an opportunity to answer objections, clarify product features, and demonstrate exceptional customer service.
Seek reviews for products with few reviews. All products should have at least a handful of reviews.
Solicit reviews for higher-price products. Additional reviews can help shoppers overcome the fear of buying expensive or unfamiliar products.
Overcome selection bias to improve the value of reviews. A larger pool of reviewers is not always more representative, particularly if it includes a large number of anonymous reviews.
Identify reviews from "verified buyers" Identify purchasers with verified buyer badges to enhance the review's credibility.
How do businesses get reviews? Ask for them — soon after the transaction. "Smart companies ask every customer to share honest feedback — and they display all of it," advises Mark Lange, CMO of Reputation.com. "Over time, this approach almost always ensures that your business's online profile will reflect its true reputation."
Other Tips for Online Reviews
Use reviews as testimonials. In addition to placing reviews on websites, businesses can highlight them in social media posts or pin them to the top of social media profiles, especially favorable reviews. Always obtain permission before using them.
Highlight media mentions. In addition to posting positive reviews, you can also display positive media stories and blog posts on your website. Use only headline and snippets of articles or secure the publication's permission in advance to avoid copyright issues. A media monitoring service can identify mentions about your business that appear in online news outlets, blogs and review sites.
Monitor media sentiment. Monitor and analyze the current sentiment of reviews on major review sites. Monitor other sites frequently, as negative reviews can climb quickly in search results. Monitoring reviews enables PR and marketing teams to take a proactive approach to protecting the company's online reputation.
Follow best practices on improving reviews on Yelp and other review sites. That includes completing the business's profile, encouraging reviews from satisfied customers, and asking friends and business partners to post reviews so long as they disclose their relationship to the company, recommends Go Fish Digital.
Generate positive press coverage to counteract any negative online comments and protect the organization's online reputation.
Bottom Line: Most brands understand the power of online ratings and reviews. Ratings can drive sales, increase pricing power, and boost brand loyalty.  However, gaining the full benefits from ratings is not easy. The task requires a well thought-out strategy and committed follow through.
This article was first published on July 19, 2017, and updated on June 19, 2019.
William J. Comcowich founded and served as CEO of CyberAlert LLC, the predecessor of Glean.info. He is currently serving as Interim CEO and member of the Board of Directors. Glean.info provides customized media monitoring, media measurement and analytics solutions across all types of traditional and social media.