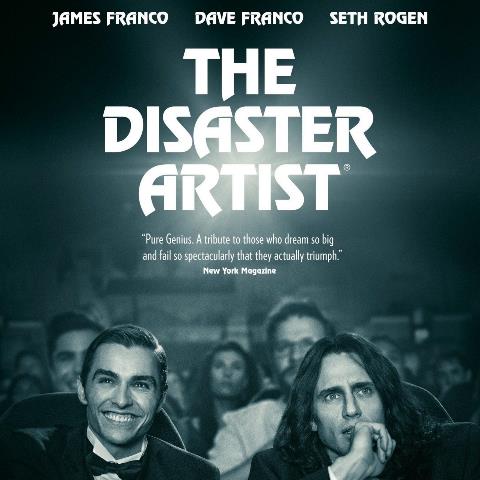 Hollywood film promoters demonstrate how paid media can enhance earned media.
Entertainment company A24 combined promoted tweets and earned media mentions to promote its movie, The Disaster Artist. Specifically, it used promoted tweets to link to a Variety cover story on the new film. In addition, another promoted tweet links to a Glamour magazine article on its film "Lady Bird," a coming-of-age drama involving a teen-aged girl. Hollywood marketers typically pay for promoted tweets but the ads usually link to a ticket sales platform or official website.
More PR professionals can use that strategy of placing advertisements about favorable news coverage. Marketers also increasingly use social media advertising to promote their blog posts and other owned media, or content produced for their own digital properties.
Glean.info, the media monitoring, measurement and analytics service for PR and marketing, purchases advertisements on LinkedIn, Twitter and Facebook that link to the company's blog posts that educate potential B2B customers on media measurement and analytics. Those blog posts include promotional graphics for Glean.info's ebooks and free trials to identify potential customers and capture contact information.
Glean.info recently promoted, or boosted, its post New Research: Fake News Tarnishes Social Media But Not Traditional Publications on Facebook. A small fee garnered 3,064 impressions and 31 clicks for an average cost of $1.61 over about a week.
Why Don't More PR Pros Use the Strategy?
Shel Holtz, principal of Holtz Communication + Technology, says he wonders why more PR pros don't combine paid and earned media. "The "P" in PESO (paid, earned, shared, and owned media) can be applied brilliantly by drawing attention to the credible reporting of mainstream media about your company or product," Holtz writes in his blog.
Content strategy consultant Chris Thilk calls the strategy a win-win. The studio's publicity department gets to rack up additional views for the story they worked hard to secure, Thilk comments in AdWeek. The talent feels loved because they're given additional promotion and exposure. The press outlet gets a ton of additional page-views it didn't have to pay for. However, including earned media mentions in paid ad campaigns does have drawbacks, Thilk points out.
Risks and Disadvantages
Viewers may suspect the advertiser paid for the editorial coverage. Viewers may wonder if the brand mentioned advertising plans to the media outlet and if those plans influenced the outlet's coverage.
Measuring the ad's effectiveness is more challenging. The advertiser can know how many viewers clicked through the ads to read favorable reviews and other media mentions. It cannot be sure if the ads lead to more sales or other types of conversions. That makes "success" slightly harder to define.
The strategy may make media relations more awkward. Media outlets and reviewers may wonder if and when brands will finance ads linking to their websites. Brands may wonder if media outlets will be more inclined to provide negative coverage or not publish their content at all if they don't provide advertising support.
"In other words, as soon as paid and organic worlds start colliding, it can make it weird for everyone involved," Thilk cautions. "Both internal groups, outside agencies or a combination thereof need to be completely aligned to successfully navigate these waters and get the most benefit possible from every single marketing effort while not crossing any ethical lines or ruffling any feathers."
Bottom Line: A Hollywood movie studio shows how to combine advertising and earned media in its promoted tweet campaigns. The strategy won praise in PR and marketing circles. More brands may wish to consider combining paid and earned media. However, the ads have some risks and disadvantages.
William J. Comcowich founded and served as CEO of CyberAlert LLC, the predecessor of Glean.info. He is currently serving as Interim CEO and member of the Board of Directors. Glean.info provides customized media monitoring, media measurement and analytics solutions across all types of traditional and social media.