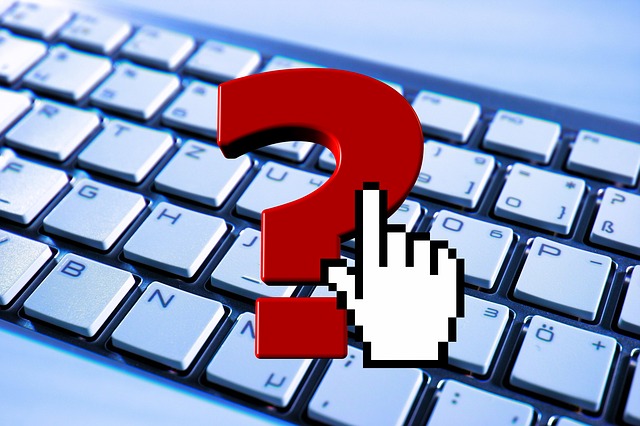 The FAQ page is one of the most useful but often most neglected marketing tools. When done correctly, FAQ pages significantly improve user experience and customer satisfaction. According to Forrester Research, 70 percent of consumers prefer to find answers to their questions on a company's website rather than by contacting customer support personnel.
Including a prominent FAQ page on your website also relieves staff from responding to time-consuming, standard questions. The FAQ page can be especially useful for organizations that sell complex products or services or provide information about a confusing topic.
Unfortunately, many FAQ pages fall short of providing helpful answers to customers' frequently asked questions. Many feature promotional information about the company and its products rather than focusing answering the questions customers often ask.
The best FAQ pages meet these criteria.
Easy to find. Customers don't want to hunt around to find answers to commonly-asked questions. The home page should feature the FAQ page in the navigation bar, perhaps under a Help section. Experts also recommend a link in the footer or a sidebar.
Answer common questions. Review inquires posed to customer service agents to identify the most common questions.
Concise. People searching online are impatient. Most don't so much read as they scan. Short paragraphs, succinct writing and bullet points help them read – or scan — faster.
Well-organized. Organize FAQ pages into distinct categories so website visitors can quickly find answers. Common categories include order tracking, warranties, returns, refund policies and shipping and product delivery.
Non-promotional. Including promotional marketing copy in FAQ pages will likely disillusion customers. Remember that they want answers to their questions and solutions to their problems. An FAQ page is not the place for promotional hype or chest-beating.
Simple design. Avoid flashy designs, gimmicky layouts, and other design elements that detract from your page's content, advises web and graphic designer Cameron Chapman. Stick with an easy-to-read typeface, appropriate contrast, and a fairly simple layout.
Answer over five questions. An FAQ page with fewer than five questions gives the impression that you are not serious about helping the customers and have not adequately researched their questions.
Include images. Many consumers understand images – such as screenshots, infographics and animated images — better than words. "Gone are those days when the FAQ page was filled only with questions and answers in text format," writes Alisha Gupta, community manager at call center outsourcing company Vcare Technology, for Social Media Today. "The customer from the present digital era loves visual elements when it comes to resolving their queries."
Constantly updated. Online retailers, for instance, should update the section immediately after any modifications in company policies related to shipping and returns. Add new questions to the FAQ page that recur in customer service calls.
Don't leave customers stranded. Links to other pages, a contact form, and customer service phone numbers improve the user experience. Also, calls to action can boost sales. "An FAQ page should never be a dead-end," says Nikki Gilliland at Econsultancy. "Like any part of a website, it is vital that the page prompt the user onwards in their journey."
Bottom Line: Focusing on customer information needs and concerns is the central tenet for creating first-class FAQ pages, a vital component of many websites. That means succinct, well-organized writing that avoids promotional copy, and that clearly and quickly answers consumers' main questions.
William J. Comcowich founded and served as CEO of CyberAlert LLC, the predecessor of Glean.info. He is currently serving as Interim CEO and member of the Board of Directors. Glean.info provides customized media monitoring, media measurement and analytics solutions across all types of traditional and social media.