eBook: How to Choose the Best Media Monitoring & Measurement Service for Your Organization
A comprehensive guide for public relations, marketing and corporate communications professionals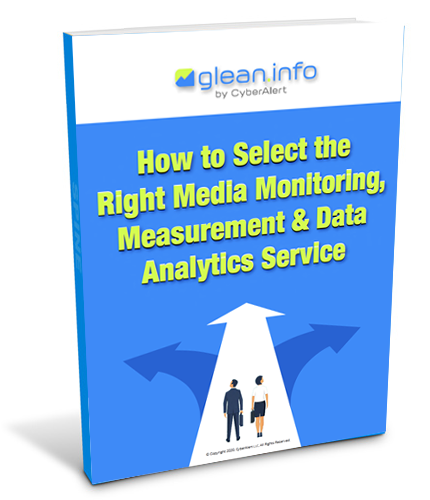 Selecting the best media monitoring service can be daunting. Media monitoring and social media monitoring vendors abound. The types of media they monitor and their levels of service vary considerably. Some specialize in social media listening and ignore online news media and print news. Some offer comprehensive monitoring but weak measurement or completely lack a PR analytics dashboard. Some package media monitoring with other PR services that clients may or may not want or need.
Selecting the wrong vendor can be costly both in terms of money and a lack of valid results to prove and improve your communications effectiveness. Withdrawing your company from a relationship with a vendor can be difficult, especially if it involves the type of long-term contract required by many of the major media monitoring and measurement services.
Our ebook helps PR agencies and corporate PR departments avoid those unhappy situations.
The ebook covers topics such as:
The main questions to ask media monitoring and measurement vendors
How to judge the quality of media monitoring and measurement services
Essential features of media monitoring and measurement dashboards
Pros and cons of bundling media monitoring and measurement with a media database and news release distribution service
How to prepare a request for proposal (RFP) for media monitoring and analytics
A checklist to find a service that meets your organization's specific needs.