<![endif]-->
August 2019 Issue 2
<![endif]-->

<![endif]-->
Interesting Articles, Jobs, Meetings for PR & Marketing
Media Measurement News is a weekly educational newsletter published by Glean.info, the media monitoring and measurement service, for professionals in public relations (PR), marketing, competitive intelligence and communications. Glean.info was previously CyberAlert LLC.
<![endif]-->

<![endif]-->
<![endif]-->

Some brands have greatly increased engagement and reach by creating and distributing memes —attention-grabbing images that include a few humorous or clever words. But ill-conceived memes will fall flat, anger customers and tarnish the brand's reputation. Here's how to do memes right.

Read More »
---
Hispanic news outlets have become an important part of the American media landscape. Brands can ignore them no longer. By learning and applying some special skills and techniques, PR can develop healthy and productive relationships with Hispanic media.
Read More »
Image source: Bruce Mars from Pexels
PR professionals almost all fear writer's block. Some counterintuitive techniques can unclog the creative flow.
Read More »
Public speaking is a vital skill for PR and marketing pros wishing to advance their careers. With the help of these recommendations, you can overcome the willies and deliver presentations that impress and persuade.
Read More »
High placement in Google search rankings helps drive business growth. By staying abreast of the latest Google algorithm updates, PR and marketing can produce higher search rankings, more website traffic, and increased growth.
Read More »
PR pros see measurement as their top challenge, a recent survey shows. Using a PR analytics service with customized metrics can better demonstrate how PR contributes to business goals.
Read More »
<![endif]-->
Do unpopular people, even repugnant criminal defendants, deserve PR services? Deciding to represent a notorious person or company can be a difficult decision.
Read More »
Email has been the go-to method of communicating with employees - but now there are better ways to engage staff. Recommendations from corporate communications experts offer a roadmap to using new technologies that improve internal communications.
Read More »
<![endif]-->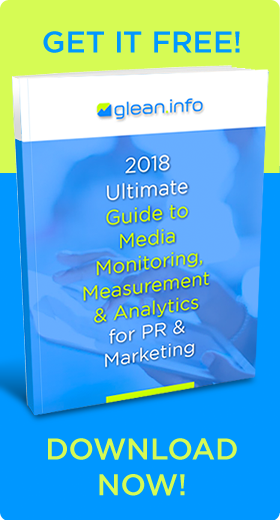 Easy way to create live streams to Facebook, YouTube and more.

Read More »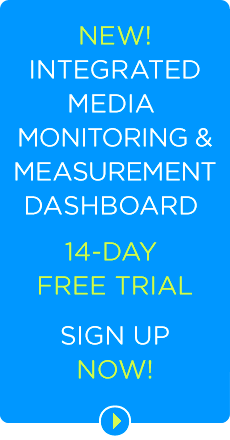 "You wanna fly, you got to give up the sh_t that weighs you down."
— Toni Morrison,
Song of Solomon
<![endif]-->

<![endif]-->
<![endif]-->

Harvard Business Review

Poynter

The Holmes Report

Medium

Socialert Blog

Ishmael's Corner

<![endif]-->
<![endif]-->

Conference: Content Marketing World

, Sept. 3 to 6 at the Huntington Convention Center of Cleveland, OH. Presented by the Content Marketing Institute. All-access regular rate: $2,399.

Conference: MarTech

, Sept. 16-18 at the Hynes Convention Center in Boston, MA. Produced by Third Door Media. All-access passes $2,895 onsite.

Conference: B2B Marketing Forum

, Oct. 16 to 18 at the Gaylord National Resort, Washington, DC. Presented by MarketingProfs.

Conference: Brandweek

, Nov. 3 to 6 in Palm Springs, CA. Presented by Adweek

<![endif]-->

The listing for this issue includes PR job openings and marketing positions — with detailed job descriptions for each. Readers are invited to submit job postings to

jobpostings@cyberalert.com

.

PUBLIC RELATIONS POSITIONS
Vice President for Communications - Johns Hopkins University, Baltimore, MD
Associate Director, Strategic Communications, Technology and Privacy - Consumer Reports, Washington, DC
Communications Manager - National Parks Conservation, Los Angeles, CA
Communications Manager - Vilcek Foundation, New York, NY
Communications Specialist - University of Notre Dame, Notre Dame
Assistant Director of External Communications and Public Relations - University of Michigan, Ann Arbor, MI
Director, Public Relations - University of Chicago, Chicago, IL
Communications Specialist - AmeriHealth Caritas, Philadelphia, PA

MARKETING POSITIONS
Digital Marketing Manager - Arbor Day Foundation, Lincoln, NB
Digital Marketing Manager - Federal Realty Investment Trust, Rockville, MD
Advisor, Digital Marketing Strategy - AARP, Washington, DC
Online Marketing Analyst - NorthStar Memorial Group, Houston, TX
Marketing Director - Kensington Care and Rehab Center, Waukesha, WI
Digital Content Director - Focus Ministry, Georgetown, TX

<![endif]-->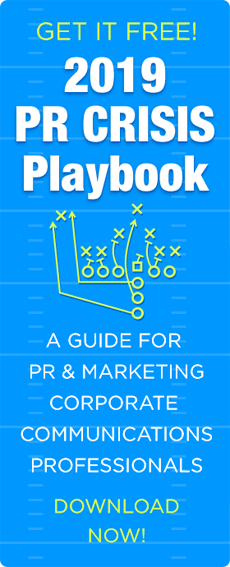 Google made

3,200

changes to its search engine algorithm last year.

(Google)

—

Tweet this!

72%

of PR pros rank measuring the business impact of PR as their top challenge.

(Muck Rack)

—

Tweet this!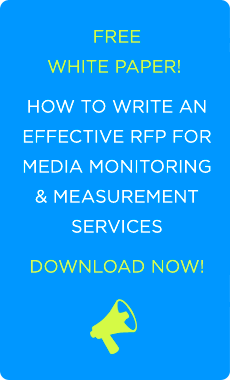 ---

Michael Lewis
Author
Princeton 2012

[12:36]
---

Questions, suggestions, or comments about this newsletter? Email us here.
© Copyright 2019, CyberAlert LLC All Rights Reserved.
Foot of Broad St., Stratford, CT 06615
Phone: 800-461-7353 ~ Email: info@glean.info